Here in Marquette County, we take hiking seriously year-round. Every season has something specific and special to offer. So what do we have in the winter that the rest of the Midwest is missing? Unparalleled snowfall. Whether you're hiking to cover distance or ascend elevation, these snowscape trails are sure to have some stunning scenery this time of year.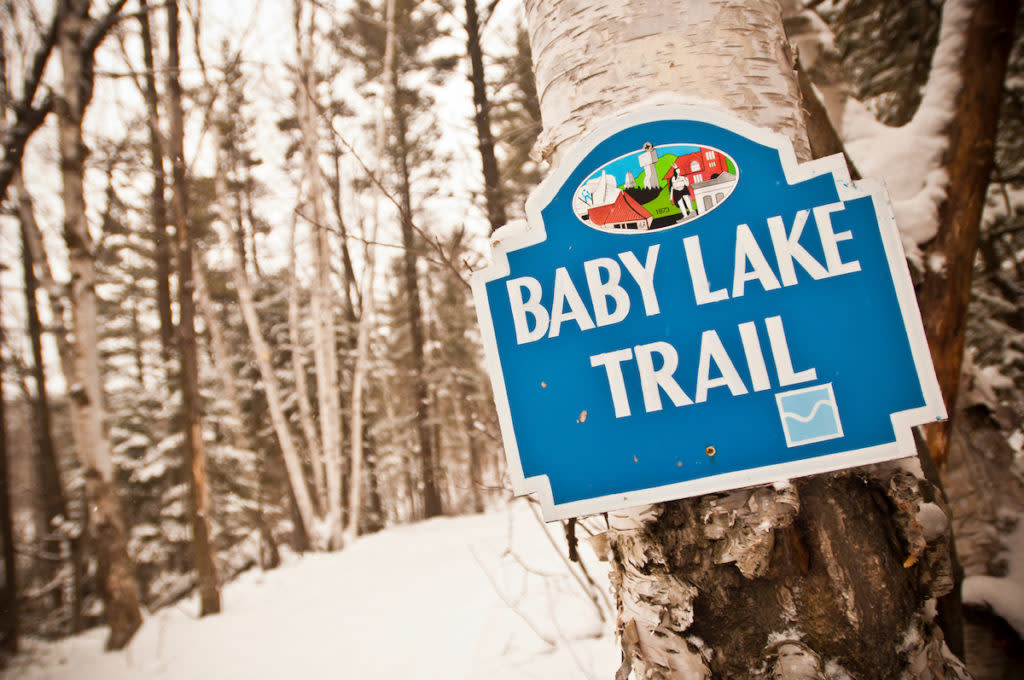 Noquemanon Trail Network It's simple, Baby Lake Trail is the perfect hike for a wintry trek as it is short, sweet, and scenic. But if you're looking for a bit more excitement this season, NTN has plenty of trails to pick from. Teal Lake Trail is a 4K trek, with intermediate terrain, and even has lights for evening activity. There's also Olympic Trail and Deer Lake Trail, both of which are more advanced terrain and more extensive routes. Requirements: Daily or Season Trail Pass Required for XC Skiing and Snow Biking. Passes can be purchased at the NTN, the US Ski and Snowboard Hall of Fame, Wilderness Sports and City Hall. Directions: Turn north from M-28 on Hickory Street, then take a left on Poplar Street, and continue straight ahead to the Al Quaal Recreation Area. As you pull into the parking lot you will see a sign for Teal Lake on your left, and the school to your right, Baby Lake Trail lies in between the two. Helpful Links: Trail Map Noquemanon Trail Network  US Ski & Snowboard Hall of Fame Wilderness Sports City Hall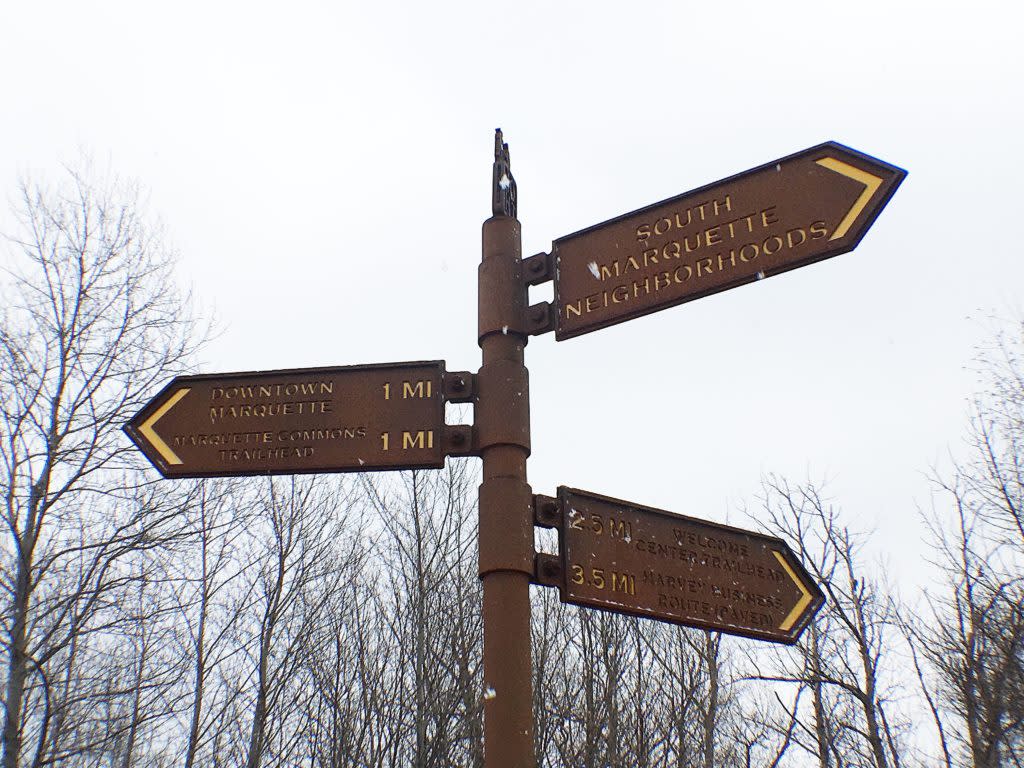 Iron Ore Heritage Trail Want to explore the snow and soak up some history? The Iron Ore Trail connects 5 Upper Peninsula mining communities through 47 miles of engaging trail. This multi-user trail is open to the public year-round. Whether you're looking for an hourlong hike, a short snowshoe trip, or a XC skiing excursion, the Iron Ore trail has you covered this snow season. Directions: Directions are dependent on which trailhead you chose to start from. Click for specific start-point directions, or to view a slew of trailhead options. Helpful Links: Iron Ore Heritage Trail Map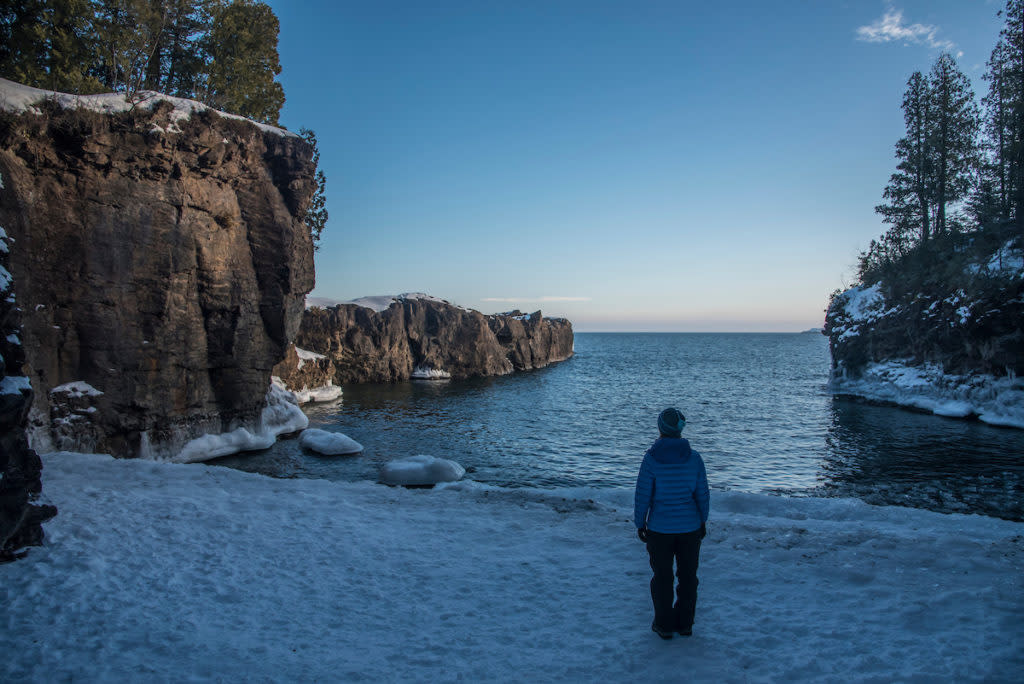 Presque Isle Presque Isle Park is known for being picturesque, and a pleasant hike around the 2 mile scenic stretch of Superior is especially peaceful in the snow. So leave your car and your worries in the front lot, and slip into bliss in this quiet, secluded winter wonderland, surrounded by nothing but frosty trees and a chilly lake-effect breeze. Directions: From downtown Marquette, follow Lake Shore Boulevard north for about three miles and you will find yourself at the park's entrance. Helpful Links: Presque Isle Park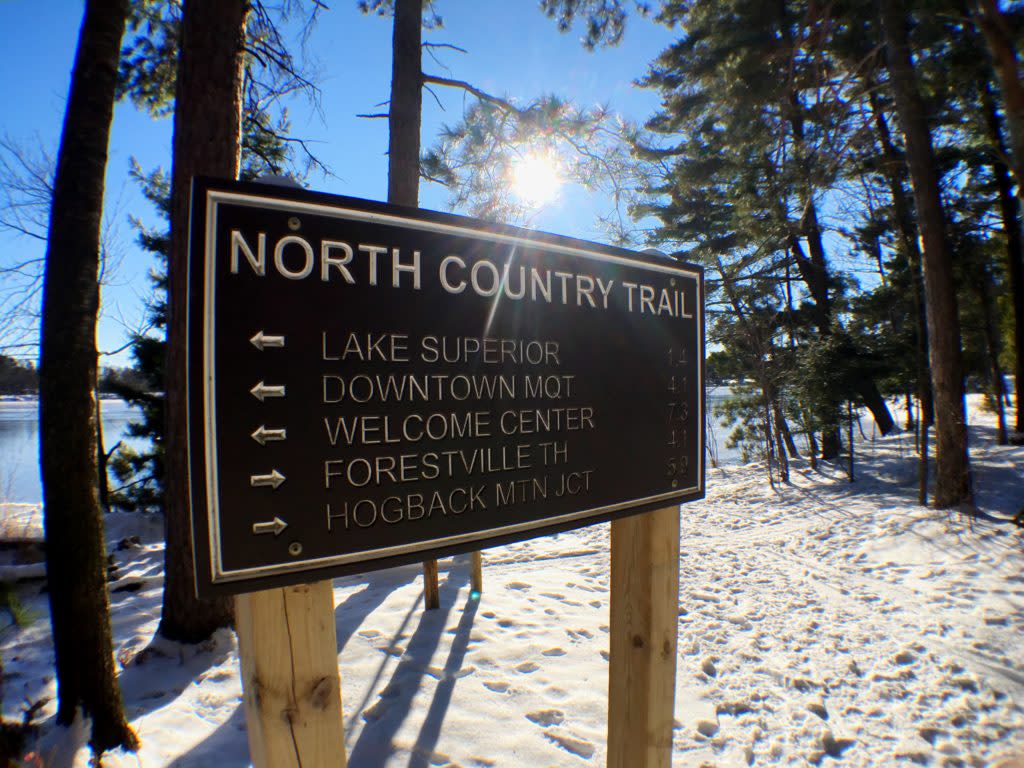 North Country National Scenic Trail The North Country Trail traverses through seven scenic states with a total of 18 trail towns along the way—and we're lucky to be one of them. Miles of North Country trail stretch across the pristine shores of Superior, not far from several of the picturesque parks and flowing falls that Marquette County has to offer. Directions: The North Country Trail Hikers Chapter provides excellent details, directions, and descriptions of all trail segments that cross through our trail town of Marquette. Helpful Links: NCTA North Country Trail Hikers Chapter Interactive Trail Map Trail Segment Map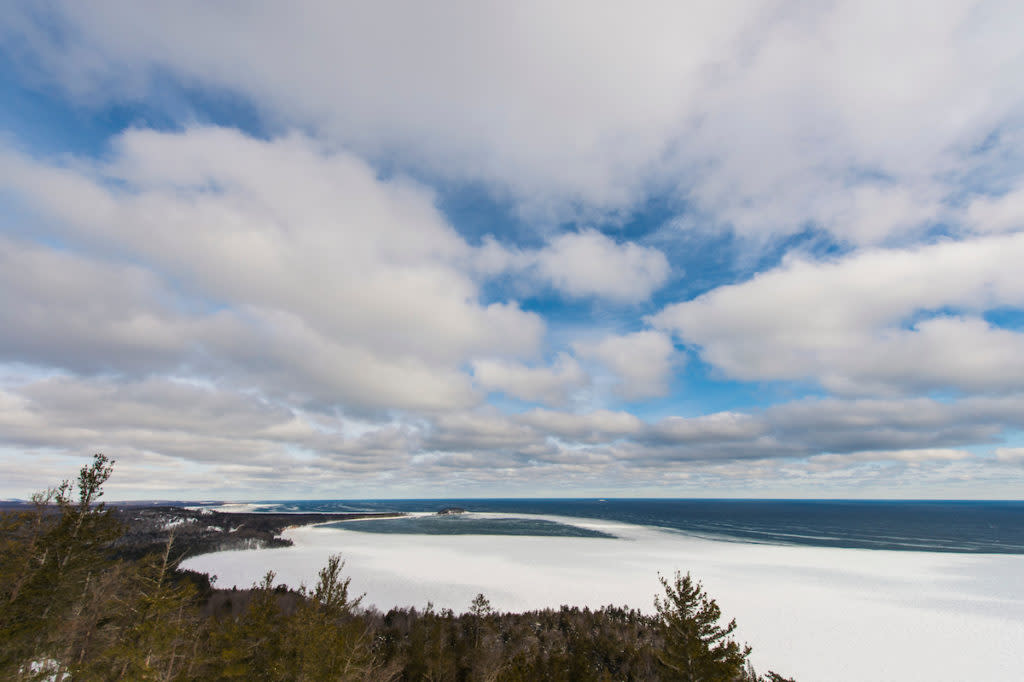 Sugarloaf Mountain No matter the season, the view from Sugarloaf is bound to be beautiful, and the quick trek up is an added bonus. Some high altitude hikes can be tricky and slippery in the winter months, but Sugarloaf's steps are actually pretty useful once the snow's here to stay. Pro-tip: don't forget to pack some wool socks, warm boots, and mittens for this trip. Directions: From Presque Isle Ave take County Road 550 about five miles and on your right you will see a sign for the parking lot. Helpful Links: Sugarloaf Mountain - Pure Michigan
Play outside this winter, plan your trip to Marquette County, Mi.