Heikki Lunta Winter Festival
January 18-19, 2019
Celebrate all things snow and SISU with the Heikki Lunta Festival in downtown Negaunee. Festivities include a parade, firework show, winter sports and games, bonfires, and live music!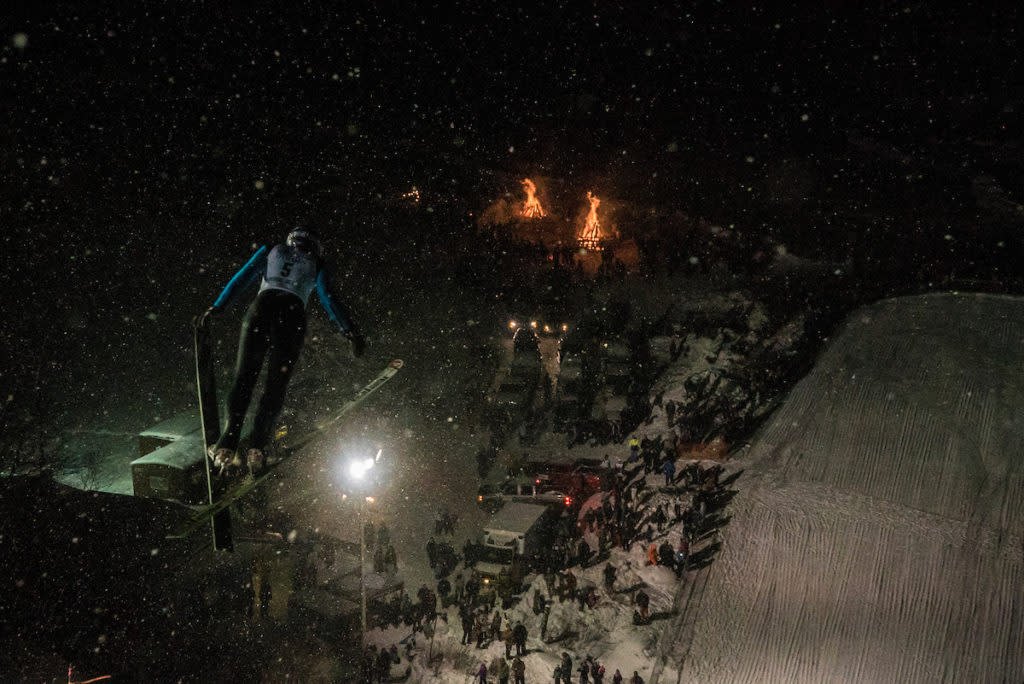 Suicide Ski Jump Tournament
January 22, 2019
The 131st Annual Ski Jump Tournament returns Tuesday, January 23rd for an evening of high energy and excitement. Warm up by the bonfire with food, beer, and a fireworks show hosted by the Ishpeming Ski Club. More info.

Honey Bear Classic Cross Country Ski
February 09, 2019
Come out and enjoy the hot cider and cold weather. Saturday, February 9. Ski or snowshoe the Noquemanon trails with family, friends, and friendly faces. This event is not an official race but there will be timers if you'd like to take on the 12k challenge.

U.P. 200
February 14-18, 2019
12 dog sled teams. 230 miles of snowy trail. Hundreds of volunteers. Thousands of spectators. We're off to the races February 15-19. Watch all of the excitement from the starting line, right here, on Washington Street. More info.
Play outside with the whole family this winter. Plan your trip to Marquette County, Mi.