For years, men and women toiled in the early mines and pioneer camps of Marquette's Iron Range. Tipping a helmet to our area's rich mining history, the Iron Range Roll celebrates the rich history of the area with a bike race. There's a reason they call it the Iron Range "Roll." From start to finish, racers drop over 800 feet in elevation. The casually-downhill nature of the route opens the event up to participants of all skill levels. Beyond the downtown areas, racers can expect to spend most of the race on forested trail that cuts through diverse natural scenery. The trail extends over rivers and streams, through tunnels of tall pines and hardwood trees, and back to the big city of Marquette on the shores of Lake Superior. Participants can choose to compete on bike or by foot with options for individual or relay-style team races.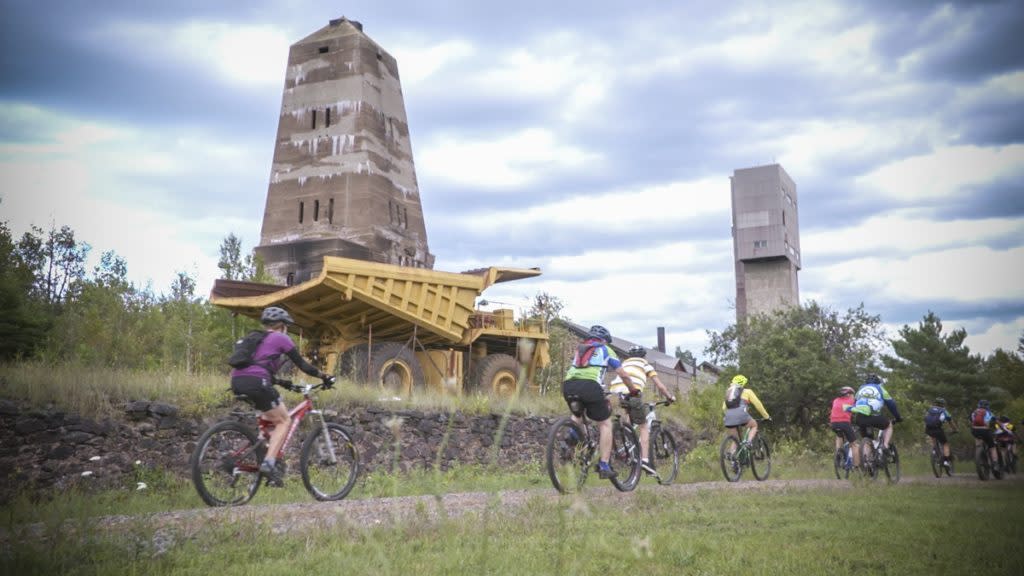 Stretching from Ishpeming to Marquette, the Iron Range Roll is a 16-mile point to point race that cuts through the heart of Marquette's Iron Range. The race guides participants along the Iron Ore Heritage Trail. Beginning at the Cliff's Shaft Museum in Ishpeming, the race continues through Negaunee, and down to the Marquette Commons. Connecting three of Marquette County's communities, the event celebrates the area's history and recreational culture. Proceeds from the race circle back into the community through the YMCA of Marquette County's Reach and Rise Mentoring Program. The program serves area youth, ages 6 to 17, from a variety of socioeconomic and family backgrounds who stand to benefit from mentorship opportunities. Providing safe, healthy, and meaningful relationships to these youth, the program has proven to be valuable experience to all involved. Find out more about YMCA programs here.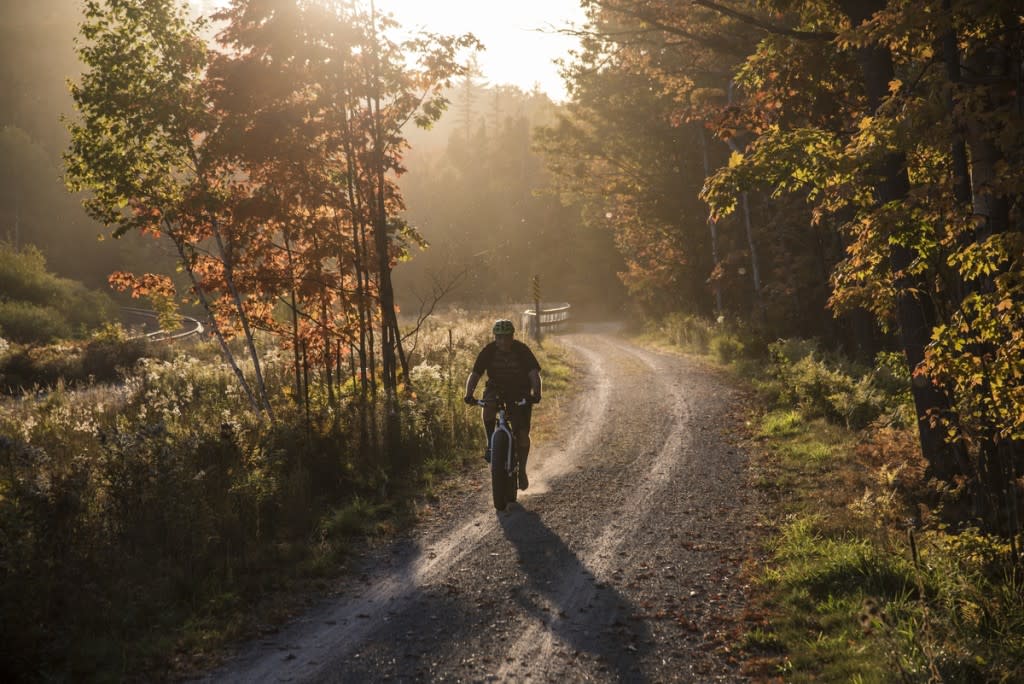 The third annual Iron Range Roll takes off on Saturday, June 4, 2016. The race start is scheduled for 1 p.m. and will begin with two mass start waves: cyclists, followed by relay run teams and individual runners. An after party and awards ceremony will take place from 5:30 p.m. to 7:30 p.m. at the Ore Dock Brewing Company. Registration opened up on the first of the year and closes on Thursday, June 2, 2016. Race day registration will not be offered. For more information on the route, registration, and race divisions, visit the Iron Range Roll Website here. There are many opportunities to volunteer or join 40Below in planning the race. Volunteers are needed at water stations, road crossings, setup, teardown, and registration. Those interested can contact 40Below by email at info@40belowmqt.org. __________ As an added bonus, Revolutions, a race sponsor, will be hosting an event specifically for registered racers of the Iron Range Roll on Thursday, June 2, 2016. From 6 p.m. to 7 p.m., Revolutions will be hosting a class focusing on racing basics. The class will guide participants through everything from how to prepare in the days leading up to a race to what to eat and wear come race day. From 7 p.m. to 8:30 p.m., the shop will be open for any registered racer to come in and tune up their bikes before the race. Staff will be on hand to help.