Wake up, make a pot of coffee, shower (maybe), get dressed, drink coffee, eat food, and head to work. That's my general weekday routine, tried and true, uninspired. At least four out of five weekdays anyways. But on that other day, we have The Coffee Ride. The Coffee Ride is a welcome bump in those routine, uninspired mornings. The idea is simple. Take the coffee outside, on your bike, and wake up to the landscapes of Marquette. Now at least one day a week morning coffee is enjoyed on cliff tops, lake superior beaches, at the foot of waterfalls, or at the end of break walls instead of in front of a screen showing those things off.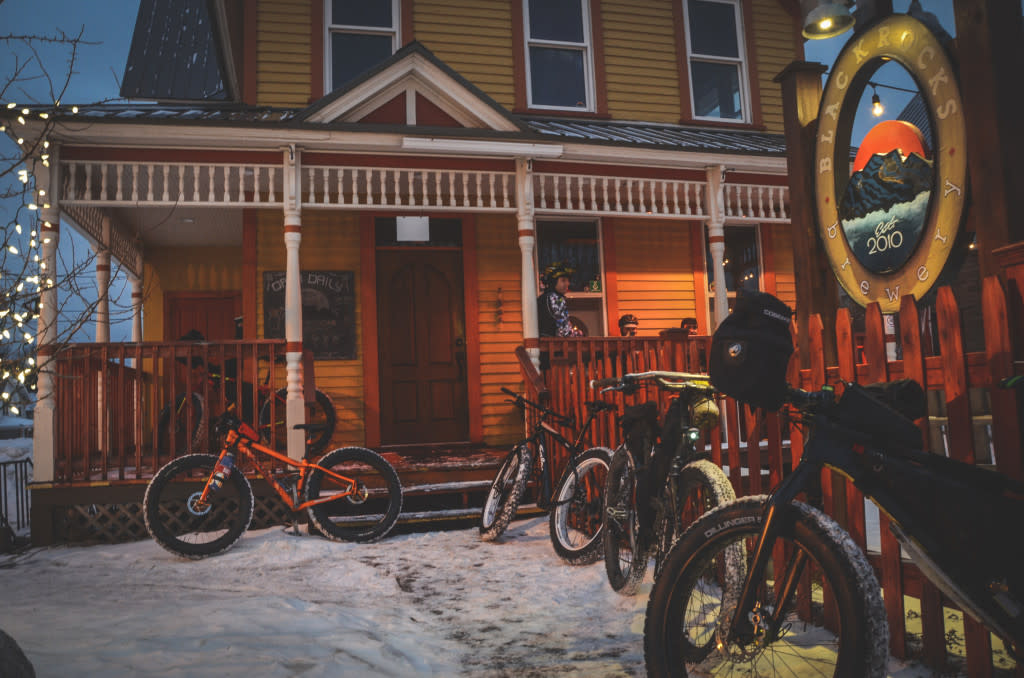 On Thursday mornings instead of filling up my coffee mug at the breakfast table I top off the thermos and strap it to the frame of my fatbike. It's a quick pedal over to the
Blackrocks Pub
on Third St, our meeting spot, to see who else didn't hit the snooze button. Ride locations are decided the morning of by a general consensus. Last time, our sleepy-eyed group decided to take the bike path south of town, to find a spot along the lake. In Marquette, all paths eventually lead to Superior, and the sunrise rides along her shores never disappoint. We pedaled through town before the the streets got busy, made a sketchy gravel decent down a dead end street, and found our way to the bike path. From there we wound south along the lakefront, fresh Superior air filling our morning lungs. These rides are a mix of gravel, dirt, and paved surfaces, leaving many of us to favor wide or fat tire bikes. "I don't think we can make it" isn't really in the vocabulary of the ride. South of Marquette we find a small rock outcropping, sitting unassumingly along the road. To the thousands of people driving past each day this looks nothing more than a cluster of trees and rock. But there is always more for those who look. A quick detour off the path, over some rocks, through some bushes, and instantly we have the vast waters of Lake Superior lapping at our feet. We settled in to the rock weathered over thousands of years carved into a shape comfier than a Laz-E-Boy.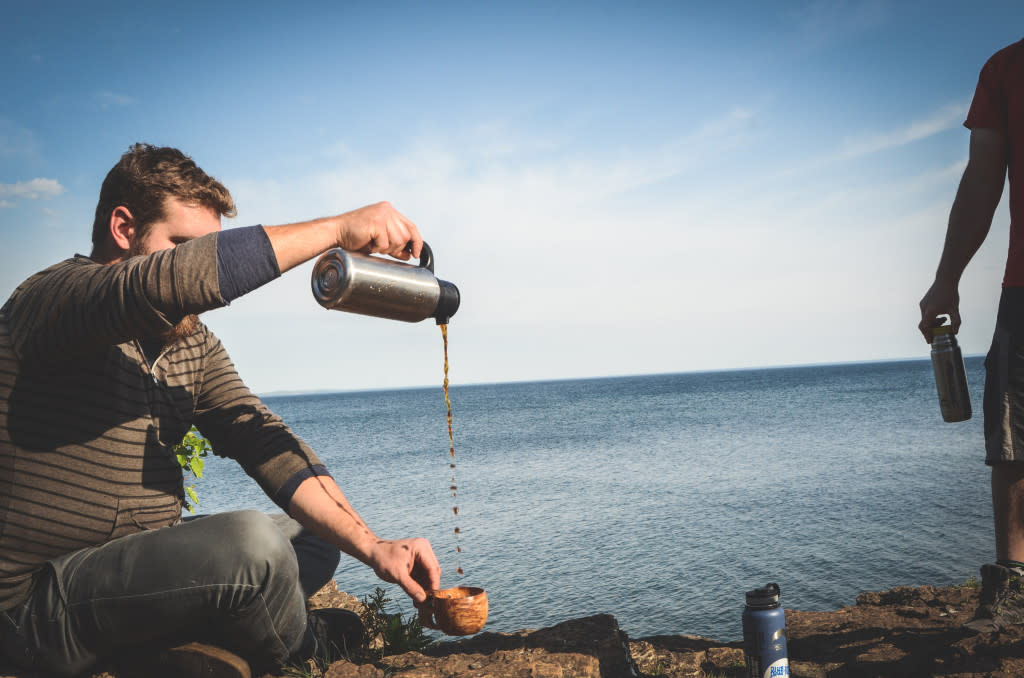 The warm coffee and cool view beat the snooze button again. We lounged around for about an hour, talking about nothing too important, and competed for the best coffee long pour—an incredibly serious sport involving great heights and bravery. We are peeled away from our oasis only when we know we have just enough time make it back for work. I can't get enough of these mornings, I find myself craving them throughout the week. After each ride my mood is always better and my mind clearer, who knows, maybe it's just the coffee high, but I doubt it.
-Words and Photos by Steve Farr