When the waitress recommends the breadsticks, you say yes. It's one of the first things we learn after walking into the Portside Inn, and sailing through time. This nautically themed old-style eatery is full of anchors, propellers and even has part of a sail on the ceiling. Historic photos of Marquette's lower harbor cover the interior.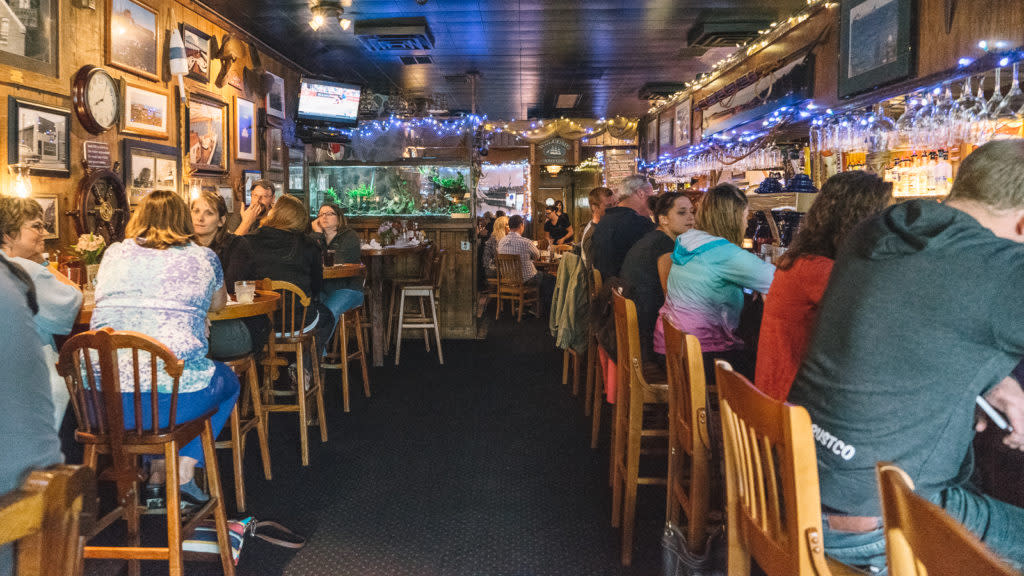 Once we gained our sea legs, a friendly waitress greeted us and was quick to recommend the famous breadsticks and cheese dip, all made in-house. Upon first bite, well, it's not just the fish getting hooked around here. All that delicious food makes for parched sailors, but fortunately for us, fresh mint leaves arrived onboard here the day before. Translation? MOJITOS. I'm not going to lie, while sipping on the cocktail and eating the breadsticks, I almost forgot we still had dinner left.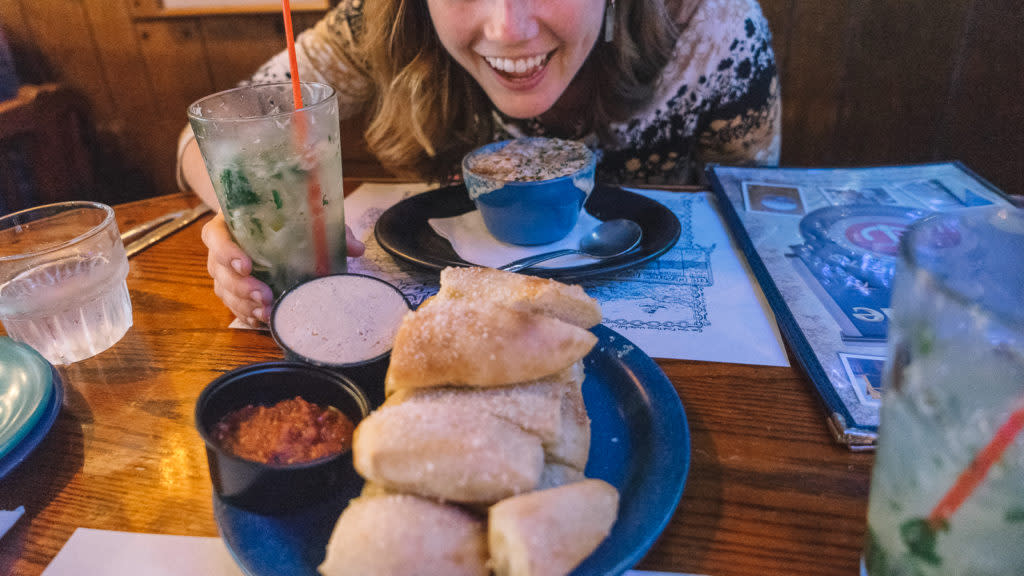 Perusing the menu was the hardest thing I had to do all day. Should I get the pesto pizza, ahi tuna burger, or fresh fish? The surrounding decor inspired me to order the fresh Lake Superior whitefish that was caught just a skip away by their friends at Thill's Fish House. My lovely date ordered the skatchata. I did not even know that was a word. The waitress definitely helped us on the pronunciation.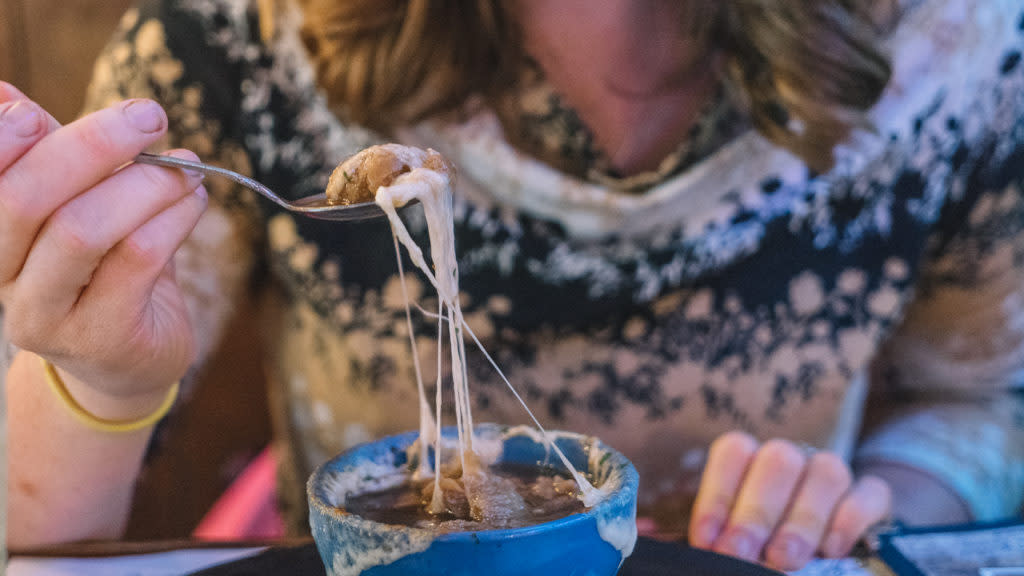 The fish comes with a delectable combination of lemon, herb and white wine sauce. The entree was paired nicely with roasted zucchini, squash and carrots. A steamed baked potato and homemade baked French onion soup were also quickly gobbled down.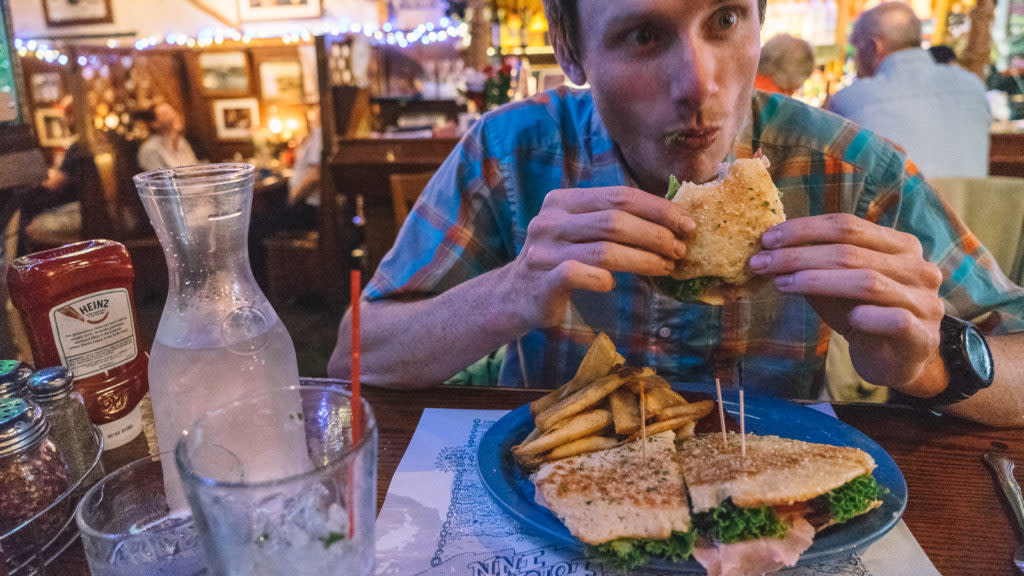 My date stopped talking soon after his first bite of his skatchata and French fries. Eating the sandwich became top priority at the dinner table. That is not all - dessert anyone? If you are looking for a slice of heaven on Washington Street, the chocolate mousse cake is for you. Six layers of chocolate and mousse... SIX. Need I say more? For more information, contact the Portside Inn at (906) 228-2041 or visit their website here. -Words and Photos by Rachel Sabin