Ahhh, autumn. The crisp fall air and autumnal splendor just beckon you to be outdoors. Explore some off-the-beaten-path wonders among the explosion of fall color.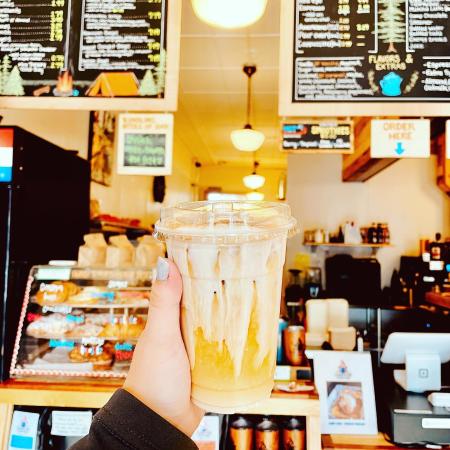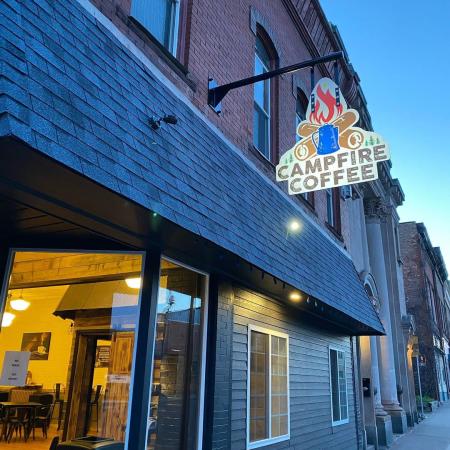 COZY CAMPFIRE MORNING
Start your morning around a campfire even if you didn't sleep in a tent at Campfire Coffee, a cozy camp-style coffee shop and breakfast stop in downtown Negaunee. Try the "Pioneer" Breakfast Sandwich—cudighi, egg, & provolone on a Trenary Bakery bun.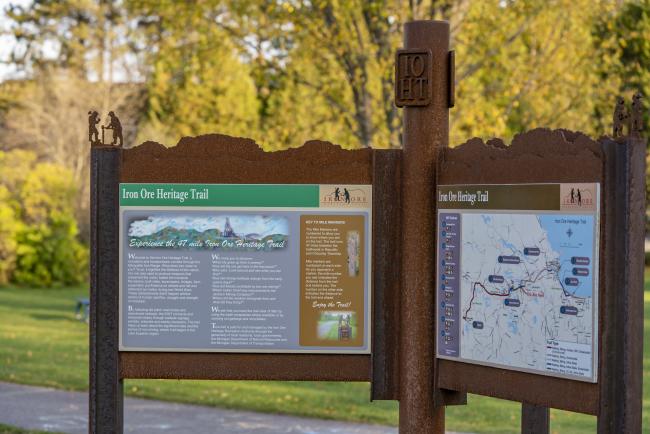 ROAM ON THE IRON RANGE
After breakfast, explore the Iron Ore Heritage Trail. Start at Jackson Mine Park—site of the first open pit iron mine in the Lake Superior region— and head west towards Ishpeming on what is arguably the prettiest section of this 47-mile hiking and biking path. Stop and read the interpretive signs and take in the history that surrounds you.
MINER'S LUNCH
Back in town, celebrate the hardworking Cornish immigrants who worked underground with a true miner's lunch. The hearty hand pies were adopted by the Finns and Italians and eventually became a U.P. staple. Irontown Pasties gets rave reviews for their creations. Try the Bierocks, an Irontown specialty: ground beef, cabbage, jalapeno & banana peppers, cream cheese & spices, soaked in beer overnight. They also have gluten-free and vegan options that you can call ahead to order. Don't forget the gravy.
OLD TOWN GHOST TOWN
In the forested area along the Iron Ore Heritage Trail lie the remains of Old Town Negaunee. As the search for ore expanded, mining went underground. A maze of tunnels and mine shafts were dug underneath what was Negaunee's original residential and commercial districts. As cave-ins began, the old town was abandoned, and starting in the mid- 1960s, the mining company moved or demolished the remaining buildings as residents relocated elsewhere.
Old Town is now a park and interpretive signs show you where many historic buildings once stood. You can still walk, bike or drive down those old city streets and see staircases leading to nowhere and the remains of concrete foundations of homes and buildings, like the old Jackson Mine Tramway and Candle Factory.
DINNER AT THE PIT
Dig into a hearty burger and plate of donut-sized onion rings at Jackson's Pit, a homey, friendly tavern that pays homage to its mining history on its menu. Try the Third Shift: a half-pound burger topped with applewood smoked bacon, a sunny side up egg, cheddar, lettuce, tomato and onion on a toasted sourdough roll. And with 20 beers on tap, you're bound to find a new U.P. favorite.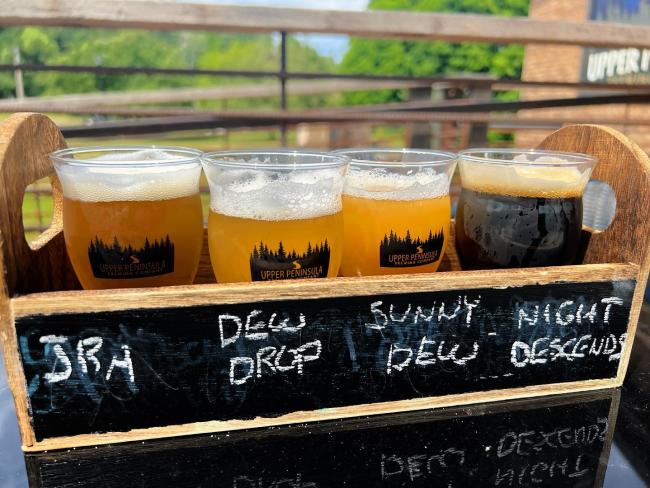 NIGHTTIME TOAST
Move the party to the Upper Peninsula Brewing Company, a sleek new brewhouse in a beautifully renovated historic brick and timber building that was a former furniture store and meat processing house. Choose from 14 taps of house-crafted brews, and find your fave, then raise a pint to the rich history of the region and hardy miners who helped settle it, and the fall splendor all around.