Things To Do With Kids in Marquette, MI
Marquette, MI offers adventure for everyone in the family, including the little ones. Nestled on the shores of Lake Superior and tucked under breathtaking views of the Michigan sky, this is one family vacation sure to be unforgettable. 
 
Abundant nature inspires a vibrant community with an innovative spirit. And no one is more innovative – or spirited - than children. The creative culinary scene features lots of places to eat with kids. Plus, you'll find more fun things to do in Marquette when you stroll through the historic Downtown area. Let's explore!
Get Outside and Explore
Lighthouses have a magical quality to them, and Marquette is a shining example. Take in breathtaking views of Lake Superior and make memories on a lighthouse tour. Then, soak up the sun on Marquette's sandy beaches. 
Break out your wheels and hit the trails on a family bike ride. Whether you seek a multi-use path for all abilities and fitness levels or an off-road adventure that incorporates climbs, contours, and gorgeous waterfall views, there's a trail for everyone to explore.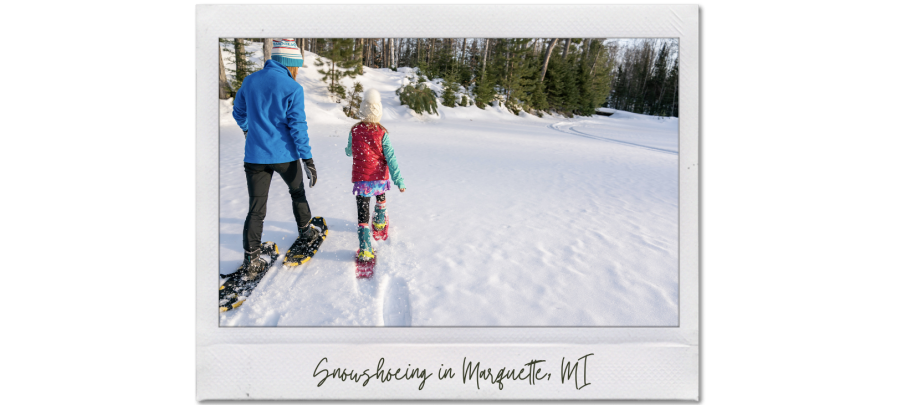 Hiking in Marquette is always a crowd favorite, come snow or shine. Springtime hikes feature roaring waterfalls and peaceful forest walks. When the mercury drops, take an easy stroll through the picturesque winter wonderland. 
Fall ideas for the whole family
Interact with Indoor Activities  
Kids love to create. But let's be honest, it can get quite messy. HotPlate Pottery and Clayworks offers you a creative atmosphere where you can take art classes, paint your own pottery, and make the perfect souvenir. Bonus: you don't have to buy supplies or worry about cleaning up an epic mess!
 
You know that sign in museums that says, "Don't touch?" You won't find that at Upper Peninsula Children's Museum.  Educational and fun interactive displays encourage children to learn about the world around them. Play grocery store, crawl through a fantastic forest, and visit turtles at the touch tank all in one trip. 
 
Virtual reality is the wave of the future, and Edge of Reality VR Arcade is here for it. The virtual reality arcade features over 50 games for families to explore. Watching someone play with a VR headset is not only fun, but it also inspires you to see the world through their eyes!
Grab a Bite at a Local Eatery
Sharing a meal as a family is a blast in Marquette. With so many kid-friendly dining options to choose from, you'll be tempted to embark on a real-life foodie challenge. 
 
Hop over to Burger Bus. Enjoy classic rock tunes and a retro diner vibe at Hudson's Classic Grill and Bar. Or grab dinner and a movie at The Delft Bistro. Housed in a historic 1914 theater, the bistro features a fool-proof kids' menu plus chef-inspired fare (and cocktails!) for parents. 
 
I scream you scream…you know the rest! No one does ice cream straight from the source quite like Jilbert Dairy. Be sure to photobomb Jilly the Cow while you're there!