Birding
The Upper Peninsula's pristine woodlands and protected lands have provided a home to over 399 native bird species. Marquette is no different, being home to a vast array of wildlife from deer, cranes, turkeys, and more. No matter how you explore Marquette's outdoors, you will be amazed by variety of native birds you may see during your stay.
Whether you are hiking, horseback riding, kayaking, or biking throughout the Michigan backcountry, make sure to bring a checklist with you. Having a birdwatching checklist makes it easier to identify between rare and regular breeds, as well as accidental and extinct species previously identified in the area.
Presque Isle Park
With something for everyone, a trip to Marquette is not complete without touring Presque Isle Park. This 324-acre peninsula park offers picturesque views of Lake Superior offered nowhere else in Michigan. The park is a great spot for animal watching with a vast array of local songbirds, deer, and other animals migrating through the park. With options to hike to the nearby waterfall, there are many adventures that await you at Presque Isle. 
And be sure to check out Little Presque Isle nearby to explore the Songbird Trail where you may spot unique species like the sparrow, merlins, juncos, woodpeckers, and more.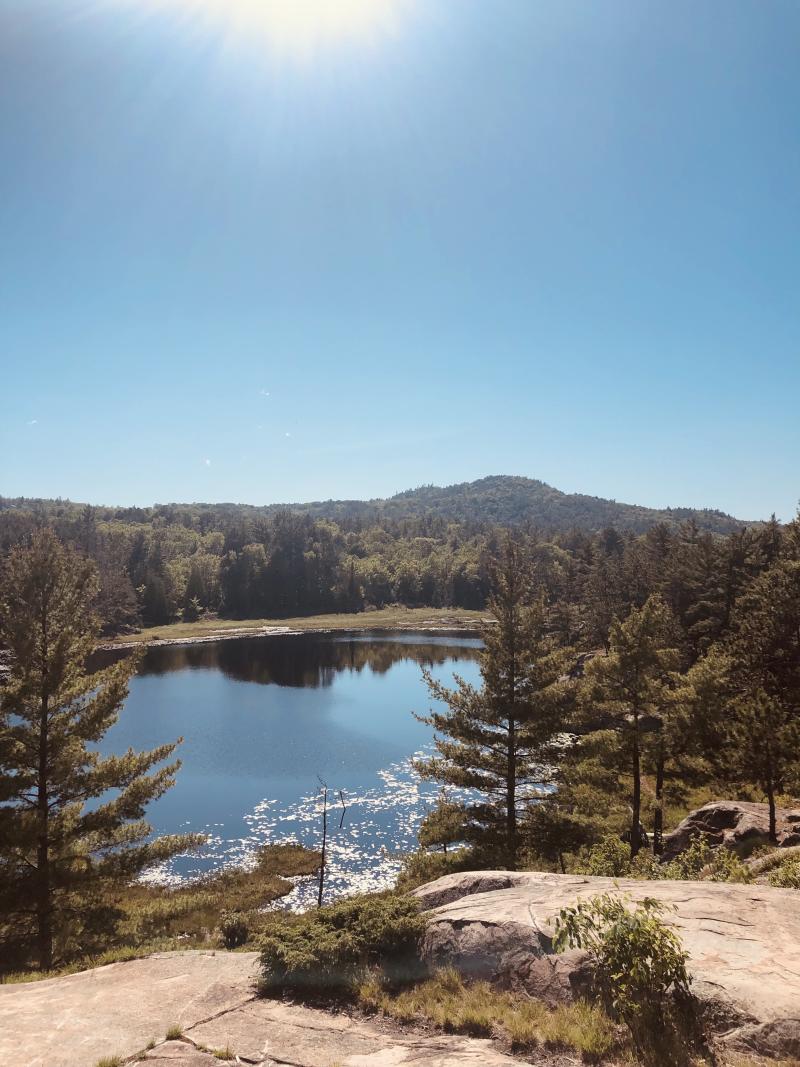 Wetmore Pond Trail
Wetmore Pond Trail provides access to beautiful wetland and mountain views, with a boardwalk to explore the terrain. This trial has multiple loops for visitors to explore with an outlook perfect for birdwatchers. As a migration spot for local birds, visitors can see gray jays, spruce geese, woodpeckers, and more.  
Chocolay Bayou Nature Preserve
The Chocolay Bayou Nature Preserve protects 13 acres of wetland that acts as a stopover for migrating birds. It is accessible by water via Lake Superior as well as the popular Chocolay River. Visitors can also access the preserve through two of the most popular trails in the Upper Peninsula, the Iron Ore Heritage Trail, and the North Country National Scenic Trail. Here, one can find rare herons and eagles among other wildlife.
Follow these seven principles when visiting Marquette County to keep our forests, lakes, and natural spaces as special as when you found them.