Day Trips
You don't need a week off to fit these adventures in when you're staying in Marquette, Michigan.
Cover Photo: Hall Farms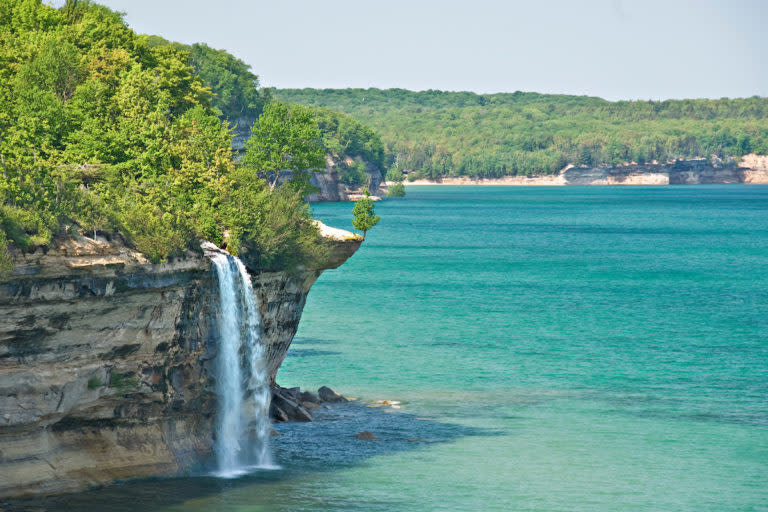 Pictured Rocks National Lakeshore
Located in Alger County (a mere 45-miles from Marquette), Pictured Rocks National Lakeshore is a must-see. From scenic waterfalls, dunes and beaches to impressive sandstone rock formations, you'll definitely want to make this trip part of your vacation. Directions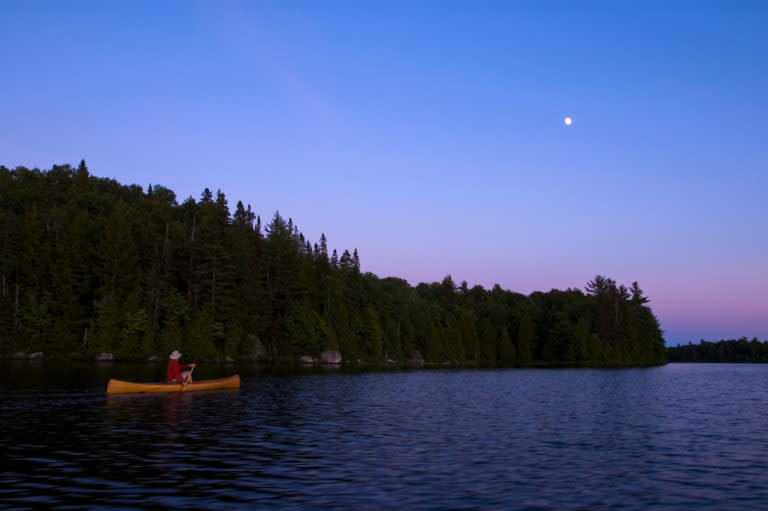 Craig Lake State Park
A 50- mile drive from Marquette, Mich., Craig Lake State Park has an abundance of trails and wildlife alike. Whether you are looking to fish in one of several lakes, try to spot a moose or bear or hike a scenic section of the North Country Trail, the most remote state park in Michigan has you covered. Directions
*Vehicles with high ground clearance are recommended due to the rocky conditions of the road.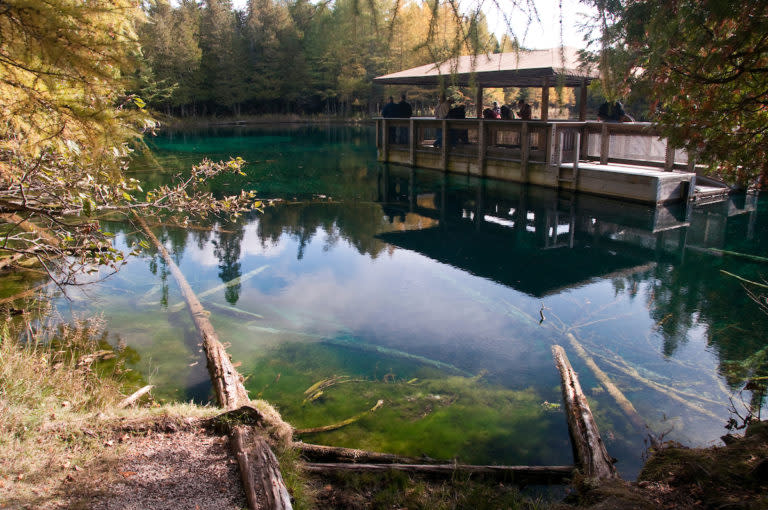 Kitch Iti-Kipi
Located in Palms Book State Park, this 88-mile drive from Marquette, Mich. is worth every extra minute in the car. So if you have a day to spare, what're you waiting for… fill up your tank and check out Michigan's largest freshwater spring. Note: though you can't take a refreshing dip, you can definitely snap some awesome pics. Directions
Canyon Falls
Deemed by many "The Grand Canyon of the U.P." this 59-mile drive from Marquette, Mich. definitely deserves to make your day trip bucket list. Not only is this spot along the sturgeon river scenic and serene, but it also features impressive canyons, rushing falls, and fun for all. Directions
Hall Farms Sunflower Field
Typically peak bloom for these guys is early August, but it seems sunflower season is a couple weeks behind this year (2019). However, Hall Farms announced that they will be open to visitors starting August 7, from noon to dusk—unless arranged otherwise. While there's no entry fee, we definitely recommend dropping by their donation box upon arrival or before departure. And of course, don't forget to take a beautiful pic or two while you're there! Directions