Spring brings new opportunities to explore. From an invigorating stroll along the shore to discovering local art, music, and theater, Marquette is just bursting with fresh adventures.

BUT FIRST, BRUNCH
Did someone say crepes? Sweet or savory, you can't go wrong at Contrast Coffee. Strawberry Fields, Banana Haze, or one of their savory options like the Italian Job or Red Rooster will have you coming back for more. Linger over a comforting Almond Maple (espresso, maple syrup, almond milk) before heading out to explore.
BOG WALK
Spring is a great time to explore the Presque Isle Bogwalk. This short, quarter-mile ramble over wooden boardwalks through the marsh is bustling with diversity. If you have binoculars, this would be a great place to bring them along. You never know what you might discover on this little nature-packed jaunt.
Look for spring ephemerals in yellow and white, and the red-tinged carnivorous pitcher plant. Keep an eye out for beaver, muskrat, and baby whitetail deer on the move, as well as yellow warblers, Great Blue Herons, red-winged blackbirds, and the Peregrine falcons that nest in the area.

Photo credit: @under_the_ferns
SUPERIOR STROLL
As you leave the wetlands, look for natural treasures along the shoreline. Winter storms have churned up surprises from beneath the surface. Early morning is the best time of day to search for beach stones, beach glass and Lake Superior Agates.
LET'S DO LUNCH
Settle in for some good old-fashioned goodness at Donckers, a 125-year-old soda fountain and candy store, with a lunch counter upstairs on the second floor. Make sure you save room for dessert—Fred's Tin Roof Sundae, named for founder Fred Doncker—or a box of hand-dipped chocolates or sea salt caramels to go.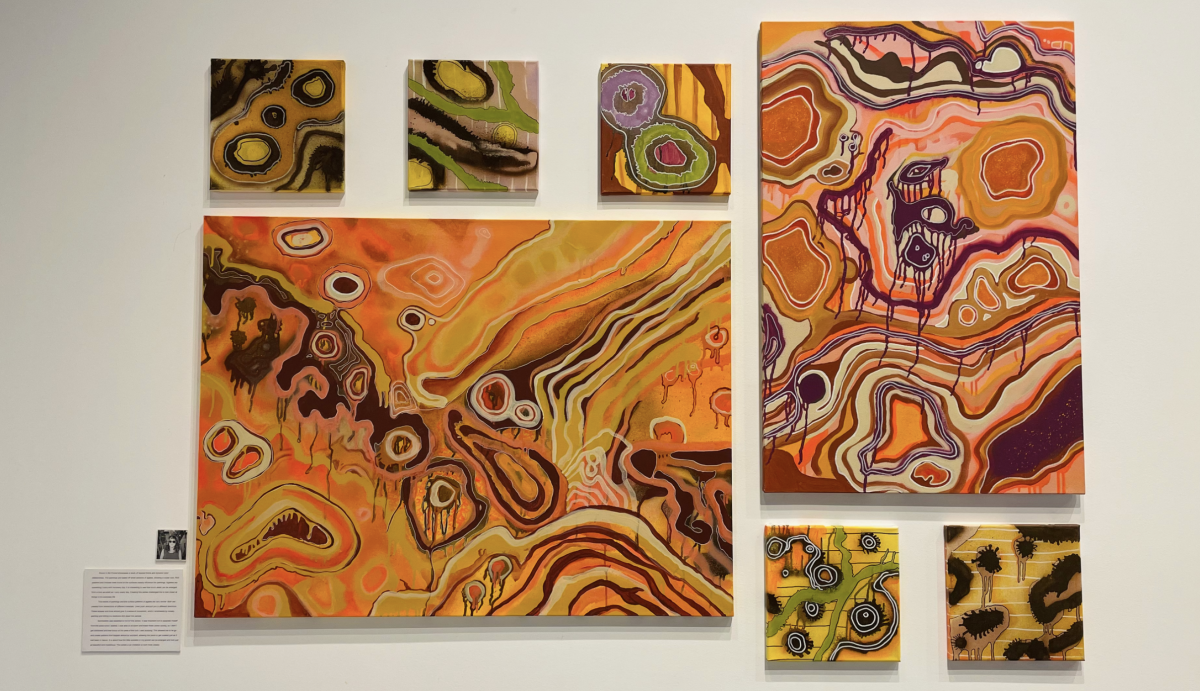 Artist: @pexieworld at DeVos Art Museum
ARTS & CULTURE
Duck into downtown shops and galleries and check out all the talent on display by Marquette artisans. The natural beauty inspires great art, from paintings and pottery to wearables.
Discover local history at the Marquette Regional History Museum. Check out the art on display at the DeVos Art Museum on Northern Michigan University's campus. Little ones might enjoy the interactive exhibits at the Marquette Children's Museum. If you have more time, take the short drive to Negaunee, where you can learn about the region's iron ore history at the Michigan Iron Industry Museum.
DOWNTOWN DELIGHT
Discover Delft Bistro, a charming dining establishment in downtown Marquette. Located in a historic theater (you can't miss the marquee!), films play (silently) in the background while you peruse a diverse menu of fresh, seasonal offerings featuring meats, seafood, vegetarian, vegan, and gluten-free options that will leave everyone in your party happy.
Photo credits: @thewandermires & @lukeogea_
LIVE FROM MARQUETTE
Spring is a good time to catch a live performance. Marquette's many breweries—and even some coffee shops—have live music many weekend evenings. Or go for a show at Northern Michigan University's Forest Roberts Theater ("The Producers" is on deck for Spring 2022). Classical music enthusiasts will enjoy a concert by the Marquette Symphony Orchestra.

EVENING WIND DOWN
The evening's not over without a nightcap to reflect on your day. Settle in for a sip at Zephyr Wine Bar. With its extensive European wine list (and a few Michigan options too!), tapas-style share plates, and decadent housemade desserts, what's not to love? Not a wine drinker? No problem. Zephyr offers custom roasted coffee and espresso along with a nice selection of brews, ciders, and cocktails. Salud!