Located in Michigan's Powell Township, Big Bay is a secluded hideaway at the end of County Road 550, otherwise known as Big Bay Road. Travelers to Big Bay enjoy getting away from it all and truly experiencing nature while being only 30 minutes from the lively culinary, craft brewery, arts, and shopping scenes in Marquette.
"The outdoors unplugged" is an apt description of Big Bay. Big Bay is a rural setting with many country roads. Four-wheel drive is recommended, especially during the winter season. Visitors should be prepared for spotty cell service and limited Wi-Fi, which can result in lack of GPS. Before heading to Big Bay, pick up a county map at the Travel Marquette Visitor's Center, located at 117 W. Washington Street, Marquette, MI 49855.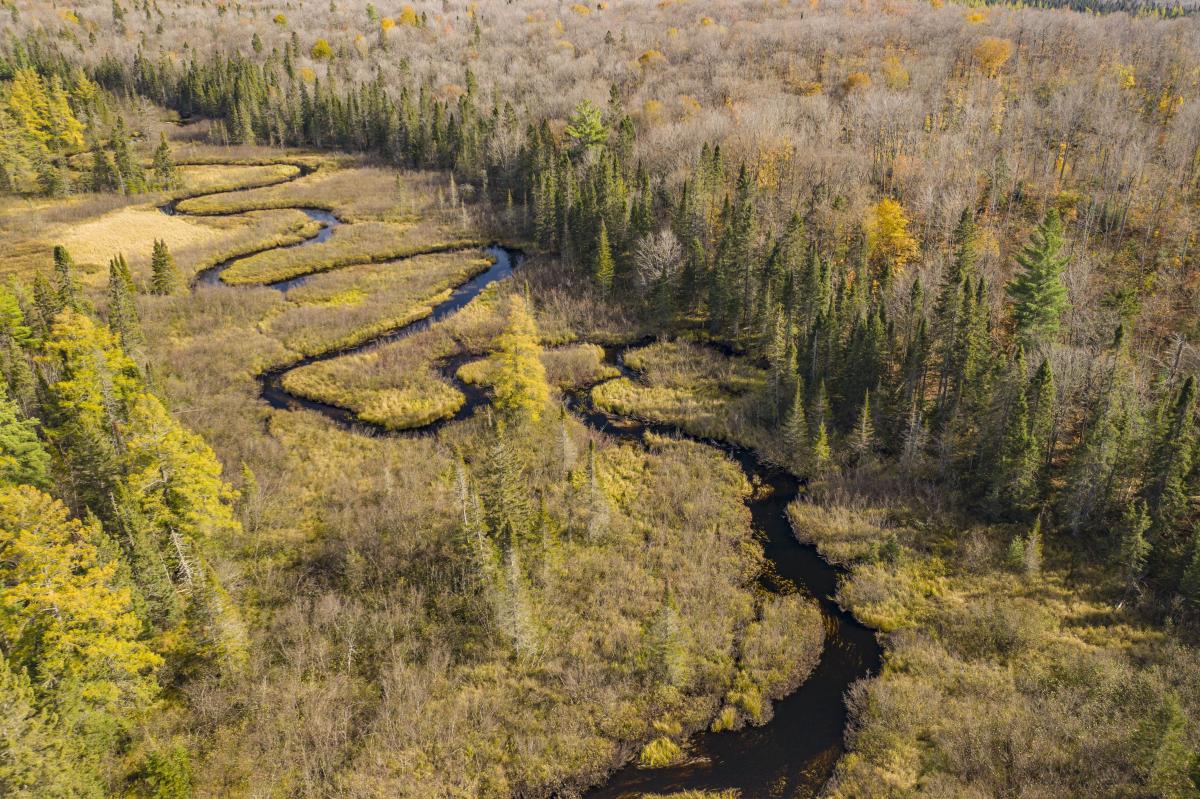 Getting Here
Travel by Air Air service to Marquette County is provided via Sawyer International Airport in Gwinn, with daily flights from Detroit, Chicago, and Minneapolis/St. Paul. The drive to Big Bay from the airport takes approximately 1 hour.
The airport address is: 125 G Avenue Gwinn, Michigan 49841
Car Rental Car rental services are available at Sawyer International Airport. Make your booking here.
Travel by Car Big Bay is located 27 miles from the heart of Marquette, Michigan. It is a straight shot down County Road 550. Though there is a lack of mile markers on the road, Big Bay is assuredly at the end of it – so keep going! Big Bay is approximately 7-7.5 hours from Detroit, Minneapolis, and Chicago. Part of the fun of visiting Big Bay is the sense of discovery. If you are staying in an Airbnb or VRBO, be sure to ask the owner for directions so they may apprise you of landmarks and other way-finding tools along the way. There is much to do along County Road 550/Big Bay Road on your way to or from Big Bay. Stop by the Travel Marquette Visitor's Center or call 906-228-7749 to discuss your trip.
Getting Around
Due to the remote nature of many Big Bay area attractions, it is recommended to travel in pairs. If you need directions during your visit, stop in at one of the local businesses for a friendly chat and insider's knowledge of where to go and what to see. In "downtown" Big Bay, the Thunder Bay Inn, the Lumberjack Tavern, or Cram's General Store would be happy to point you in the right direction. Gas is available at Cram's General Store.