There is a hiking and biking trail in Marquette County that will take you on a continuous, 47-mile journey through time and back:
The Iron Ore Heritage Trail
. Spend the day outside exploring the area's diverse town centers, while uncovering pieces of each one's past.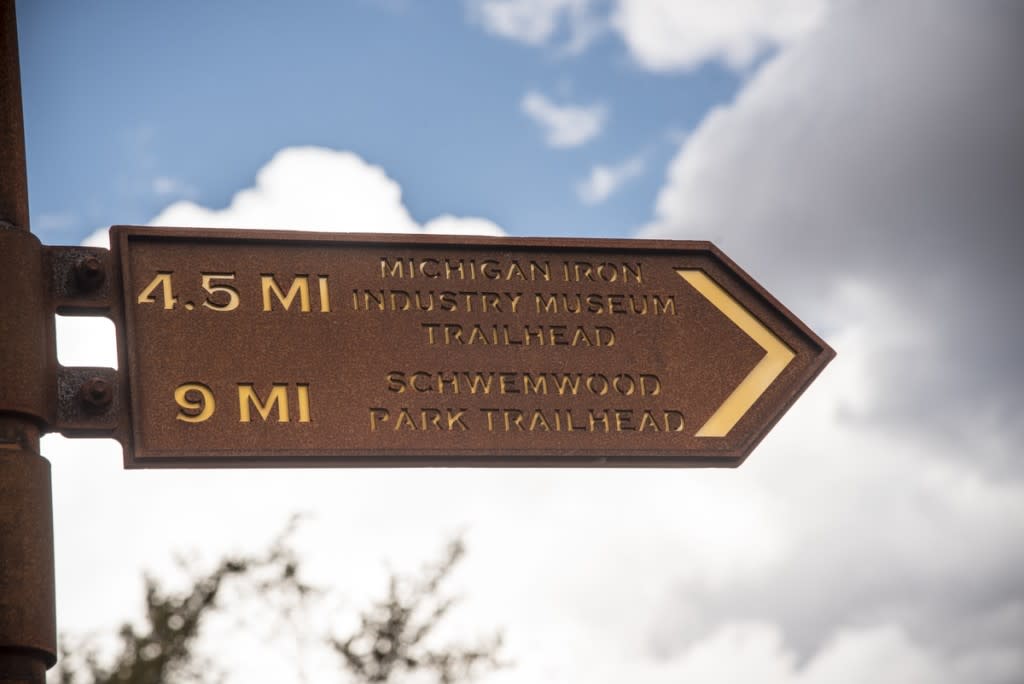 The Iron Ore Heritage Trail was developed with the intention of linking communities and visitors to the region's history. Making its way through three downtown areas, the trail is a multi-use corridor that cuts through the heart of the Marquette Iron Range. Interpretive signs and art pieces are used to share echoes from over 160 years of iron ore mining in Marquette County.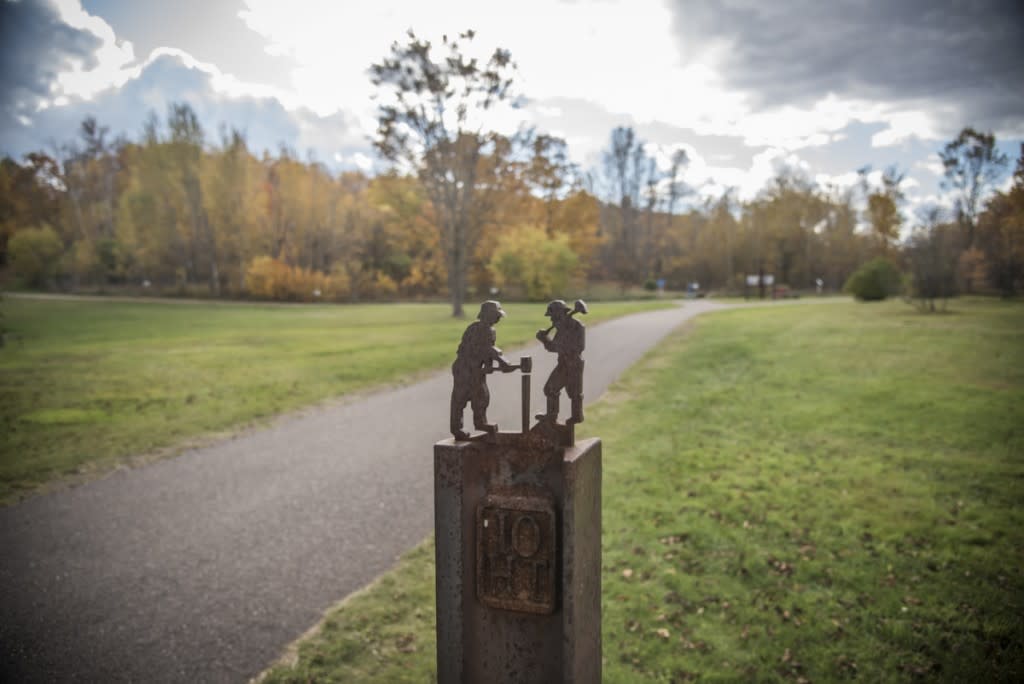 There are eight trailheads dotted along the pathway. Each has a kiosk with maps, trail guides, and unique stories about the region's past. [caption id="attachment_12739" align="aligncenter" ]
A young family explores the Iron Ore Heritage Trail at the Jackson Mine site in Negaunee, Michigan.[/caption] While the trail connects multiple historical museums and is littered with interpretative information, this ride isn't just for history buffs.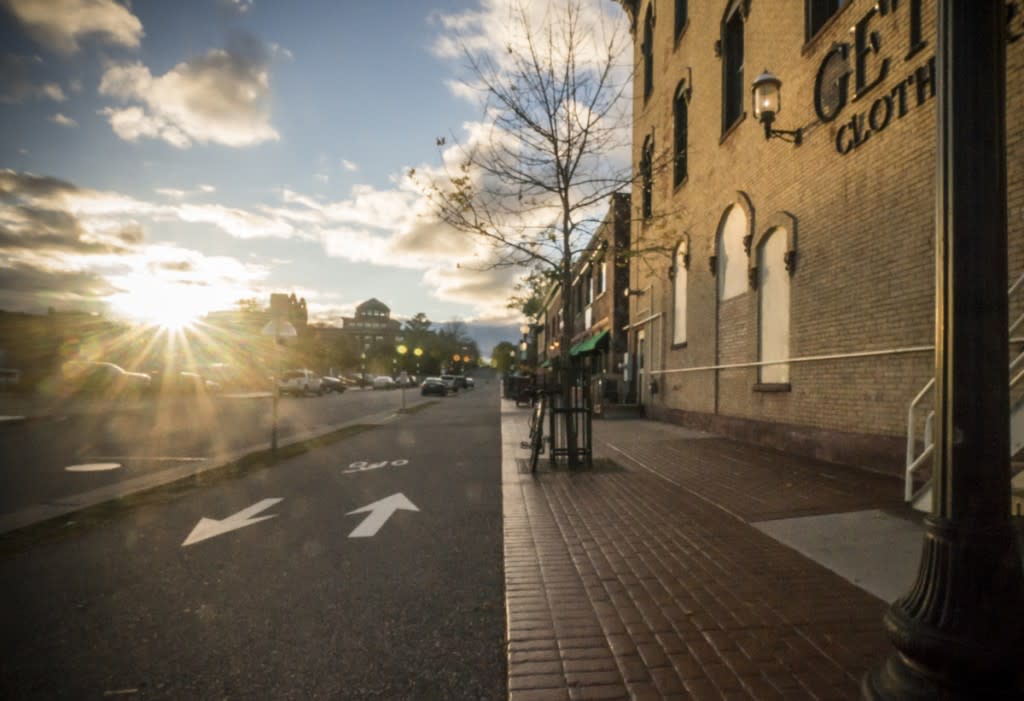 The
Iron Ore Heritage Hiking Trail
connects vibrant downtown communities with diverse natural scenery offering a great route for a county-wide
brewery
crawl or just a good excuse to ditch your vehicle for the day. Stretching from the Old Bank Building in Republic to Kawbawgam Road in Chocolay Township, this year-round trail extends for 47 miles. There is a 1000-foot drop in elevation on the way from Republic to Marquette, so keep that in mind when deciding where you want to start your trip. 30 miles are now paved for easy walking and
biking on the Iron Ore Heritage Trail
, with crushed stone in rural areas, and asphalt near city centers.
Trailhead locations:
Marquette Welcome Center, Marquette Commons, Shwemwood Park, (2) at the
Michigan Iron Industry Museum
, Jackson Mine Park,
Cliffs Shaft Museum
, and downtown Republic.   If competition is your driving force, there are three races that utilize portions of the trail, each in a different season:
Iron Range Roll
- Every June
Marquette Marathon
- Labor Day Weekend
Polar Roll Fat Tire Race
- Every February