Celebrate Thanksgiving by supporting local with meals and pies to go.
Places Open/taking pre-orders
Big Boy- Open from 11 AM - 6 PM, serving Thanksgiving buffet only.
Dry Dock Bar and Grill- Thanksgiving meal on the 23rd, open 7 AM-12 AM.
Holiday Inn- Thanksgiving Buffet on the 23rd from 11 AM - 4 PM.
Huron Mountain Bakery- Taking Thanksgiving pre-orders only. Pumpkin pies and dinner rolls are available for pre-order, fruit pies are first come first served. Call to order.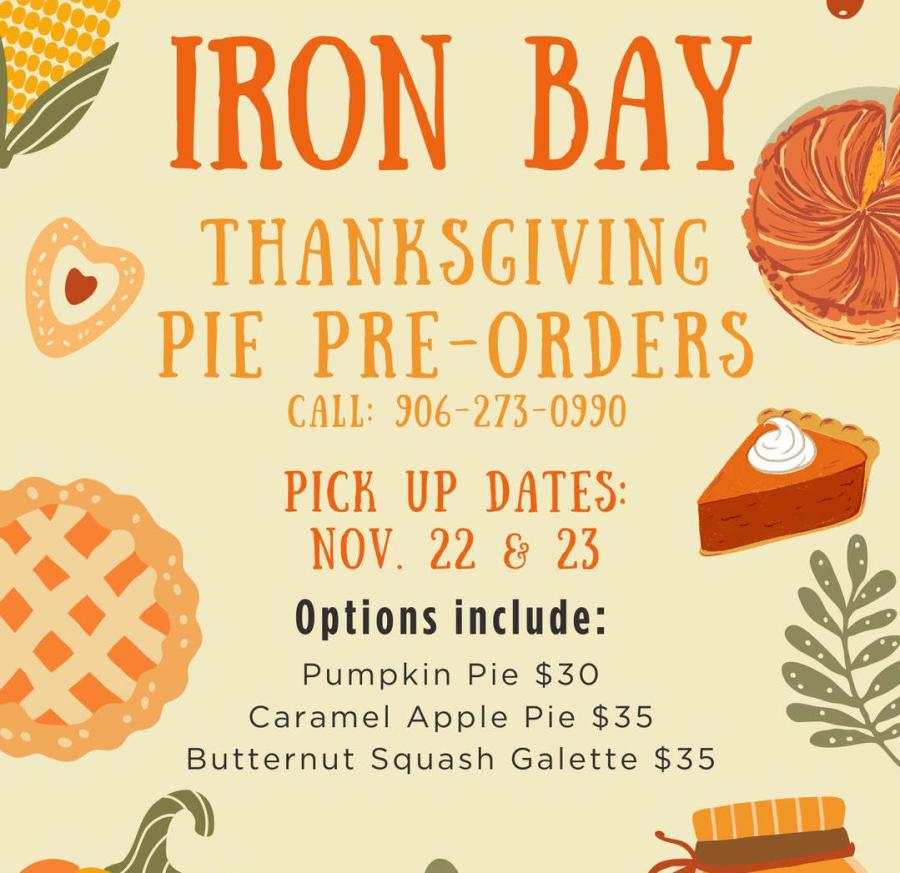 Iron Bay Restaurant & Drinkery - Thanksgiving Pie Pre-orders. Pumpkin, Carmel Apple Pie, Butternut Squash Galette. Pick up dates: Nov. 22 & 23.