You've got a team of over-achievers and when it comes to challenges, they like to face them head on. Host your next team-building event in Marquette County, MI and test their personal – and team – grit.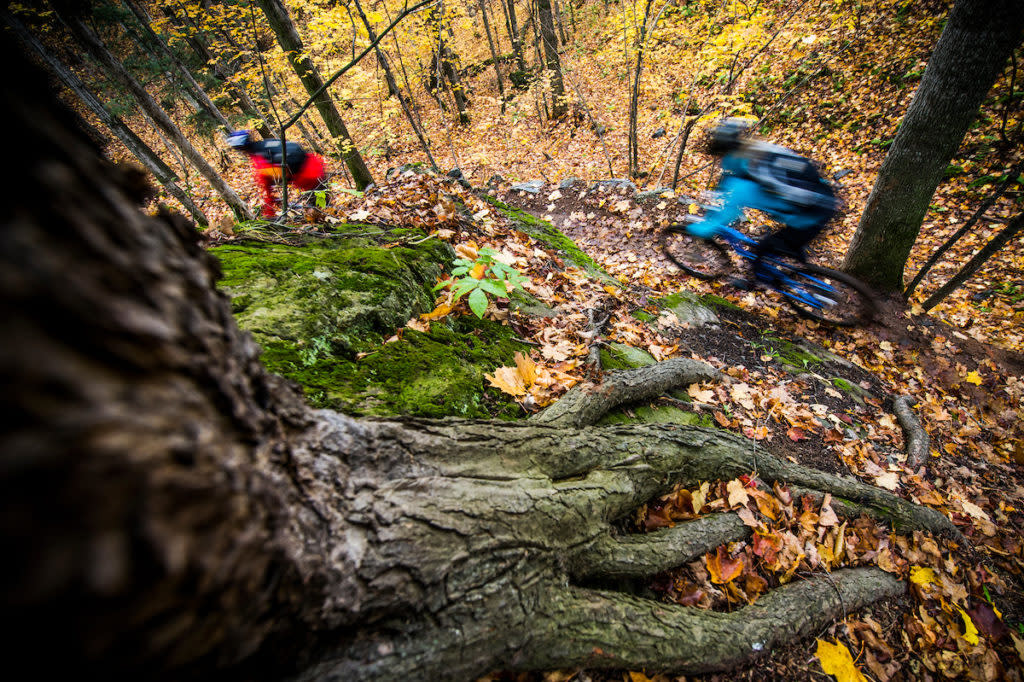 1. Mountain bike the NTN South Marquette Trails Best riding in the Midwest on 3 full loops that range from 5 to 7 miles over rugged terrain. The Mt. Marquette Blue Loop has the most challenges in store, technical climbs and long, rocky downhills. The Pioneer Red Loop climbs up the Benson Grade, then descends through wooded terrain on a mix of single and double track. The Carp River Yellow Loop starts out with a chill downhill stretch and then climbs up Marquette Mountain ski hill. The uphill climb is rewarded with the all downhill Easy Rider Trail. Book a guide and bikes through Local Lines.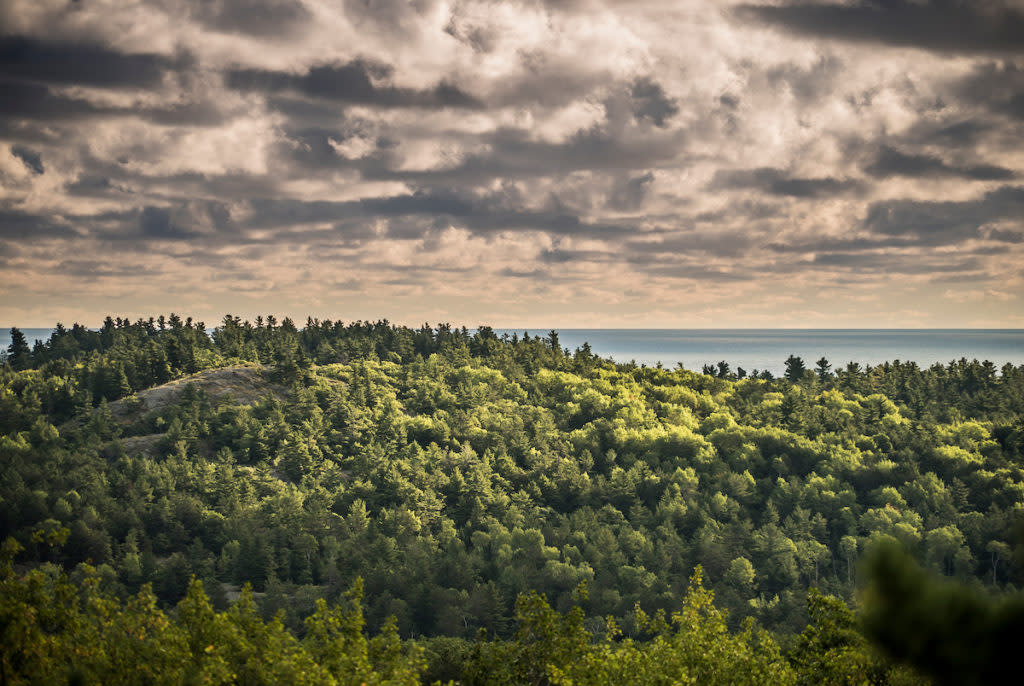 2. Hike to the Top of the World Located in northern Marquette County, Top of the World is a rocky overlook that offers incredible views. The broad ledge sits just above the towering pine canopy below, free of vegetation, with a breathtaking shot of Lake Superior and the Huron Mountains. This path is a perfect all-season trek, and especially awe-inspiring with the fall colors. Book a guide and equipment through Local Lines.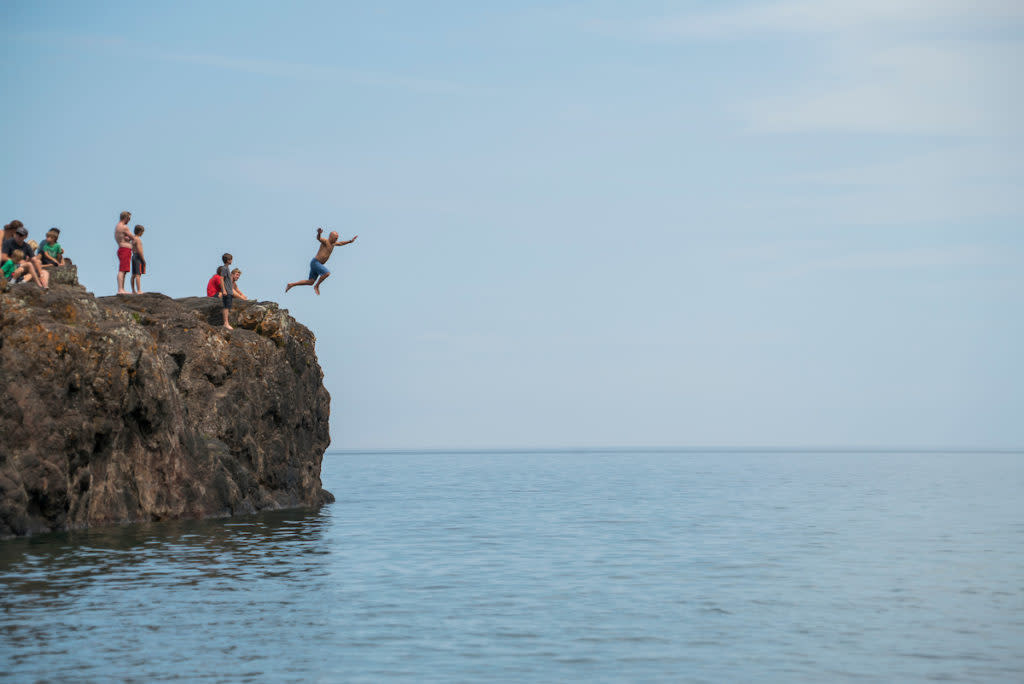 3. Jump off Black Rocks It's a 30-foot plunge into cold Lake Superior water from these dark rock formations on Presque Isle in the City of Marquette. Kids do it. Adults do it. But will your team find the courage to take the plunge off the famous Black Rocks?
4. Kayak Pictured Rocks Paddle along this National Shoreline to see the best colors and angles of these ancient rock formations with Uncle Ducky's Outfitters. Or, have a vessel bring you to the most picturesque places and launch your kayak from the deck for a shorter but still fulfilling adventure with Paddle Pictured Rocks.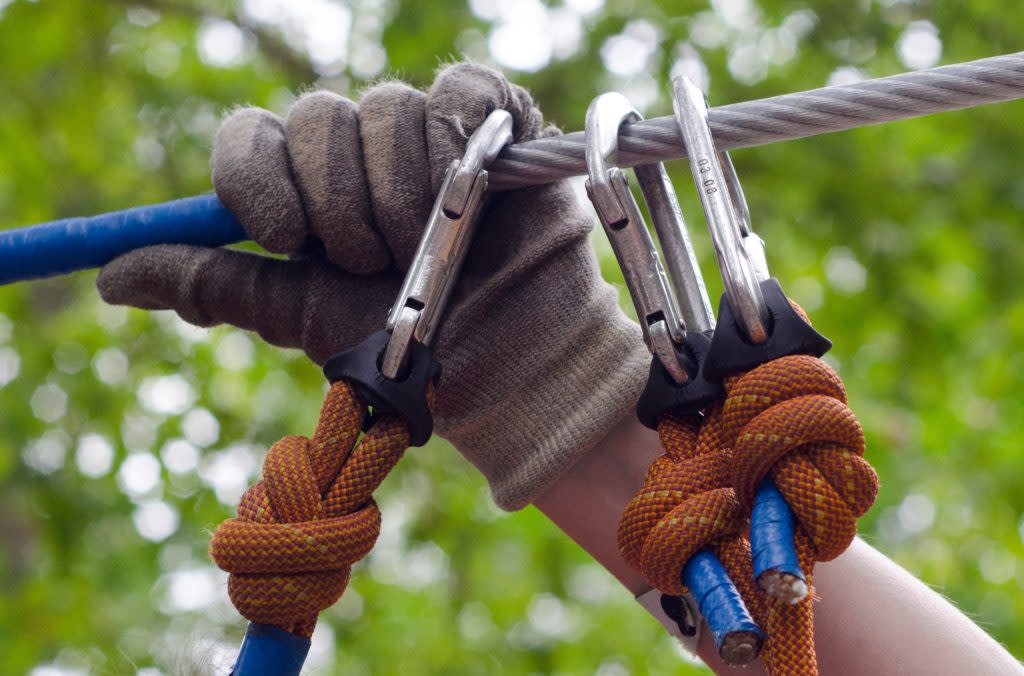 5. Conquer the High/Low Ropes Course These ropes are a complete course in cooperation, decision making, self-confidence, positive risk taking, social cohesion, trust, self-esteem, teamwork, goal setting and leadership. Will your team survive the challenge? To arrange a 3-hour experience through Teaching Family Homes, contact Rich Rossway at rrossway@tfhomes.org or call (906) 249-5437.