When the snow falls, winter fun begins in Big Bay, Michigan. Whether you're looking to snowmobile, backcountry ski, snowshoe, or ice fish, Big Bay offers a scenic backdrop for your winter adventure. To warm up during your days on the trails, visit Hungry Hollow Café, Lumberjack Tavern, or Thunder Bay Inn to get a bite to eat and learn about the intriguing history of this quaint town. When you turn in for the night, enjoy the peaceful sounds of nature and snow in this rugged winter wonderland.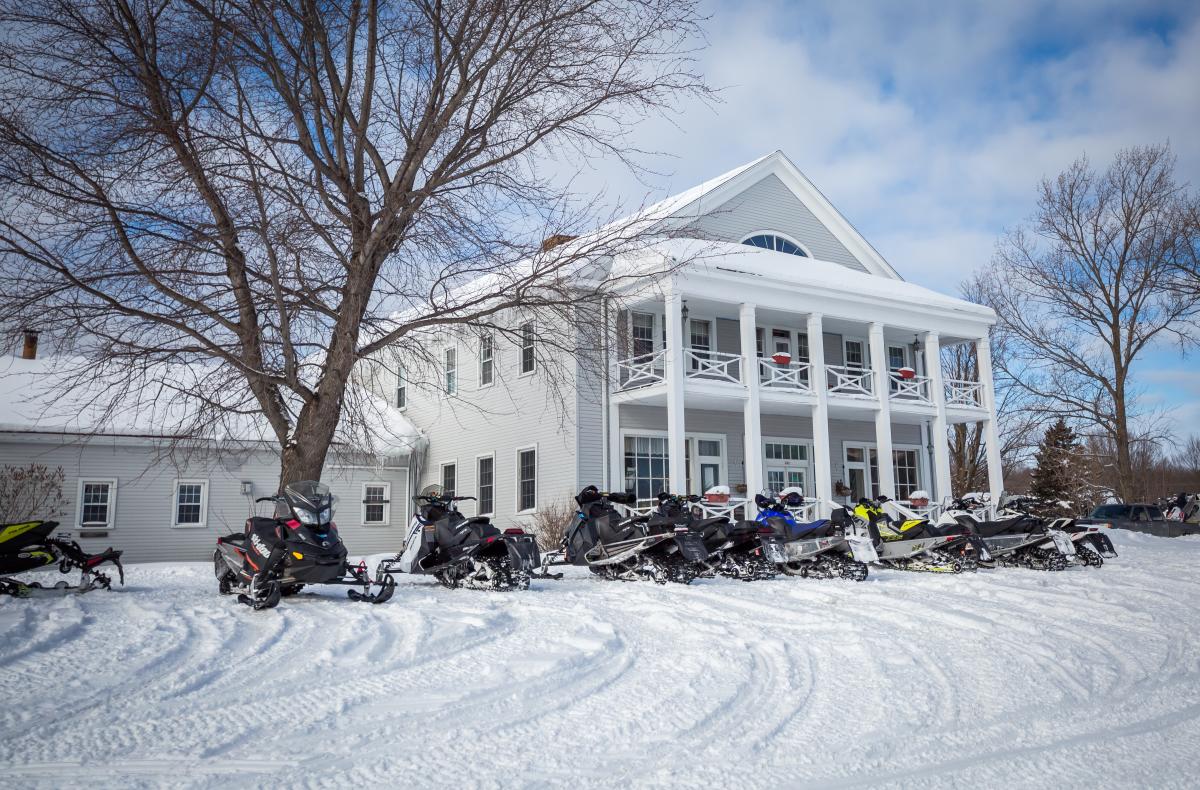 Snowmobiling
Big Bay is a popular spot for snowmobilers around the state and the region. Cruise past old-growth trees, glittering icicles, frozen bodies of water, and wildlife on a snowmobiling trip in and around Big Bay. The Big Bay community is home to 172 miles of Michigan Designated Snowmobile Trails, which require permits to ride and enable you to ride state-designated trails and many more miles of public roads and on public lands (where authorized). State-designated trails are open December 1 - March 31 and are groomed by the Big Bay 550 Snowmobile Club when there is enough snow on the ground. For information on permitting, safety, snowmobile registration, and interactive maps, visit the Department of Natural Resources website. Visit the Big Bay 550 Snowmobile Club webpage for updates on trail conditions. Need to rent a snowmobile? Check out Marquette Powersports, located in nearby Negaunee.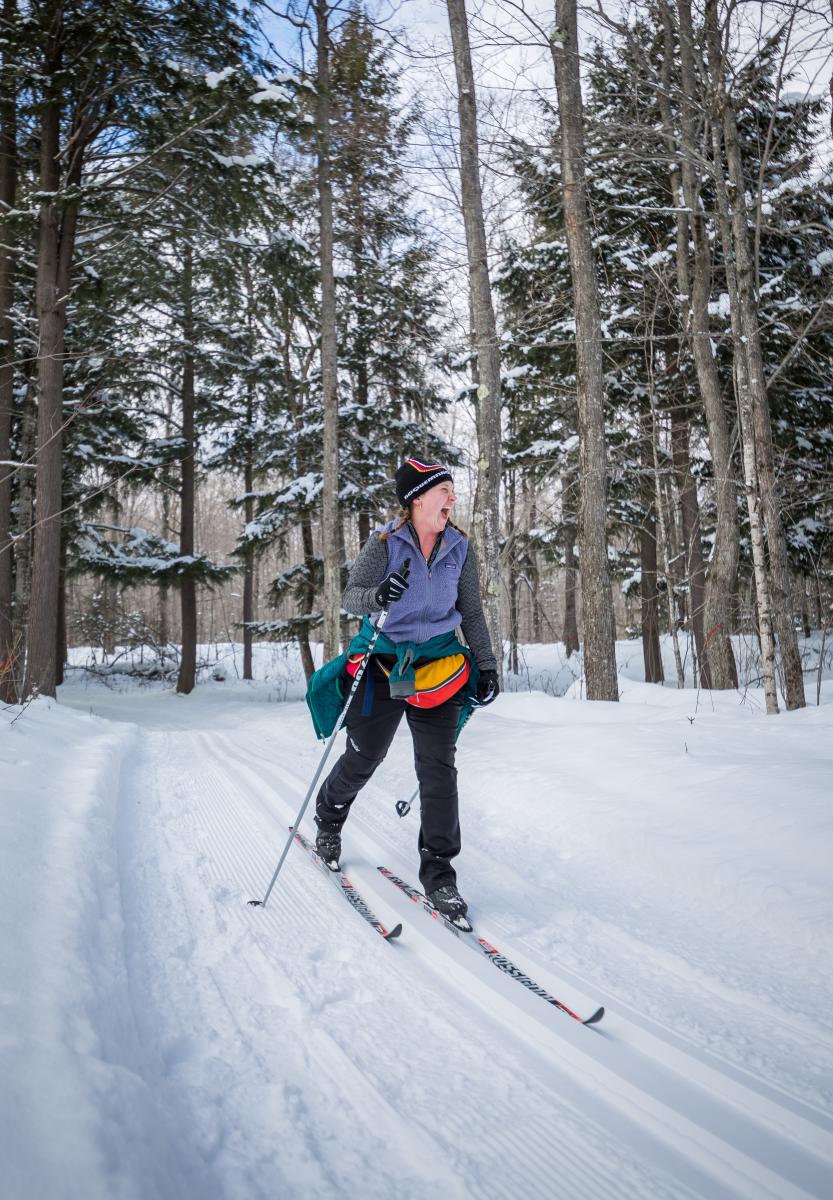 Cross-country Skiing 
Experience true solitude and fall in love with Big Bay's breathtaking natural landscape on a pair of skis. Big Bay has two trail networks that are ideal for cross-country skiing: Big Bay Pathway and Saux Head trails, which are part of the Noquemanon Trail Network. 
Big Bay Pathway: Looking for a unique backcountry skiing experience? The Big Bay Pathway is for you. Affectionately described as "groomed wilderness," the pathway offers 16 km of trails with varying levels of difficulty. The Meditation Loop (5.8 km) is a beginner level trail with a combination of tight wooded classic tracks to open trails for those who are learning to ski. The popular Hidden Grin Loop (6.4 km) is a stellar intermediate-level ski that winds through hardwood trees, a beautiful hemlock forest, and creek. The Bear Mountain Loop (9.2 km) is nestled into the Huron Mountains with challenging climbs and advanced-level downhill glides. Experienced skiers will want to extend their Bear Mountain ski to the Ridgeline Loop (2.1 km) for panoramic views on the mountain top, a highlight of the Big Bay Pathway. The descent off the mountain is challenging, but lots of fun for the seasoned skiers.

Combine Hidden Grin, Bear Mountain, and Ridgeline loops for a great day of invigorating skiing in the wilderness. 
Saux Head: Just outside of Big Bay, the Saux Head trails system draws in skiers looking for beautiful terrain in an uncrowded setting. Ski through towering, old-growth white pines, and hemlocks as you sneak views of Saux Head Lake. The system comprises several inner loops and an outer loop of approximately 12km. which range from easy to moderately challenging. 
Please Check the NTN trail report for the latest information on trails and conditions. Due to the remote location of the Big Bay Pathway and Saux Head trails, it is recommended that one always ski with a partner. There is very limited cell phone service. Please support trail development and maintenance efforts by purchasing a membership, donating, volunteering, or becoming a sponsor of the NTN.
Events in Big Bay
To find out what events are happening this winter, visit our Events Calendar.