Come on down and taste Michigan Brews from all over the "Great Beer State" in one place at U.P. Fall Beer Fest, Saturday, September 9th, 2023 from 1-6 PM at Mattson Lower Harbor Park in Marquette, MI.
Tickets include festival admission and 15 beer tokens, with all proceeds going towards the Michigan Brewers Guild, "a non-profit trade association with a mission to promote and protect Michigan beer." 
Tickets can sell out, so don't miss this year's fest—get your tickets in advance through the Michigan Brewers Guild 14th Annual U.P. Fall Beer Festival website! General Admission Tickets are $50 in advance or $60 the day of the event (if available).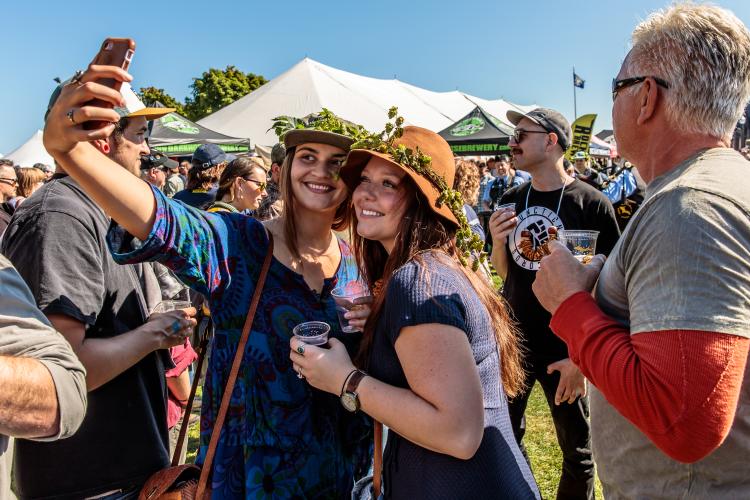 The event takes place outdoors at Mattson Lower Harbor Park rain or shine, so grab a rain slicker, winter coat, or your best Hawaiian shirt because Beer Fest is coming to Marquette! 
This year, 87 breweries will come together bringing 513 beers to taste! Enjoy local favorites from the U.P. as well as from The Mitten such as Bells, Beards, Founders, Shorts and so much more! 
Are you a designated driver or not a beer drinker? No worries! You can still have fun with all your friends at a discounted rate of $10! Designated Driver tickets are available at the will-call tent at the festival entrance. Those wishing to purchase these tickets must enter the festival with the group you are driving. Servers will not serve designated drivers, to ensure the safety of festival guests.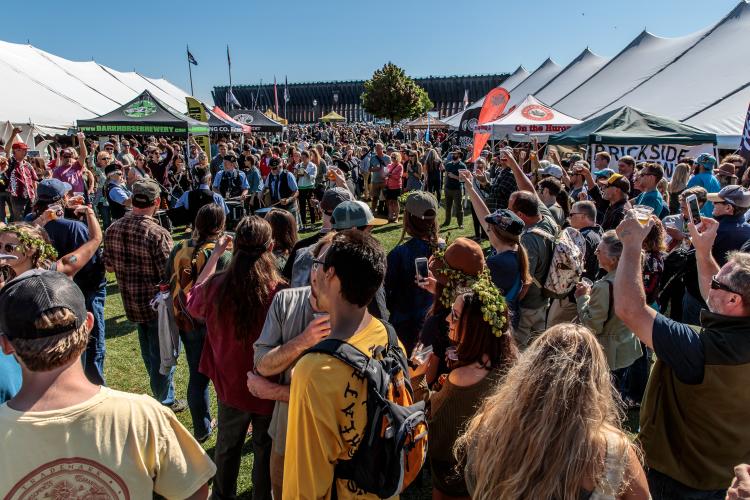 DON'T forget to bring a government-issued identification card, printed ticket, and a prepped and seasoned liver for this event. You won't want to miss this delicious craft beer festival. 
DO forget to bring the kiddos and adults under the age of 21, outside alcohol, drugs, marijuana, glass containers, pups, cats and other pets, bicycles & other self-propelled modes of transportation. These are not allowed within the festival grounds.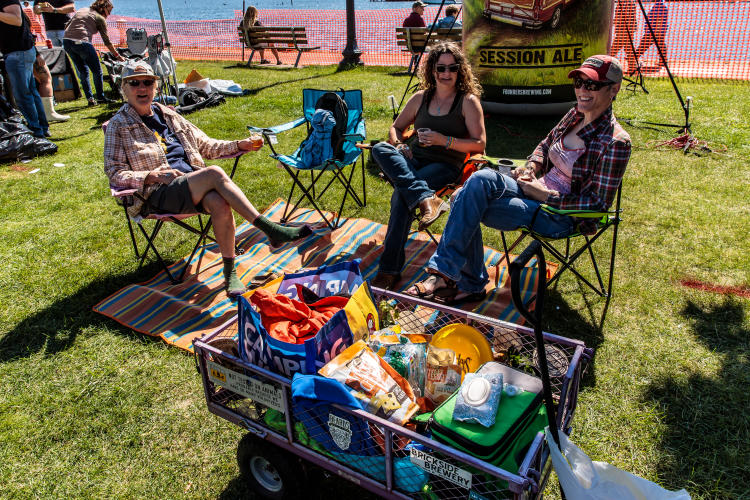 Soak up the beer with amazing food from local vendors and food trucks or pack some snacks because outside food, coolers, and water are allowed as long as items are not in glass containers.
PARTICIPATING LOCAL BREWERIES
Find your favorite local brew/brewery at U.P. Fall Beer Fest
Marquette Brew Pass
While you are in town for U.P. Fall Beer Fest, don't miss the chance to take on our new Marquette Brew Pass. Download the free mobile pass and check in to participating breweries to win Travel Marquette branded Kanga coozies & coolers.
Blogs About Beer
Your local guide to the Marquette beer scene. Please navigate & drink responsibly!
From cozy roasts to refreshing brews, we've got you covered with dozens of handcrafted beverages for every season. FUEL UP WITH COZY... Read More