Winter might not look the same this year, but you can still have all of your winter outdoor fun in Big Bay. Snow-swept forests and icy lakes call out to you this winter season filled with countless outdoor adventures that will keep your adrenaline pumping and at a safe distance from other travelers. 
Gas up, grab your snow gear, and get ready for a winter weekend adventure in Big Bay. Make sure to check with each business and attraction on their latest COVID updates and operations before you come.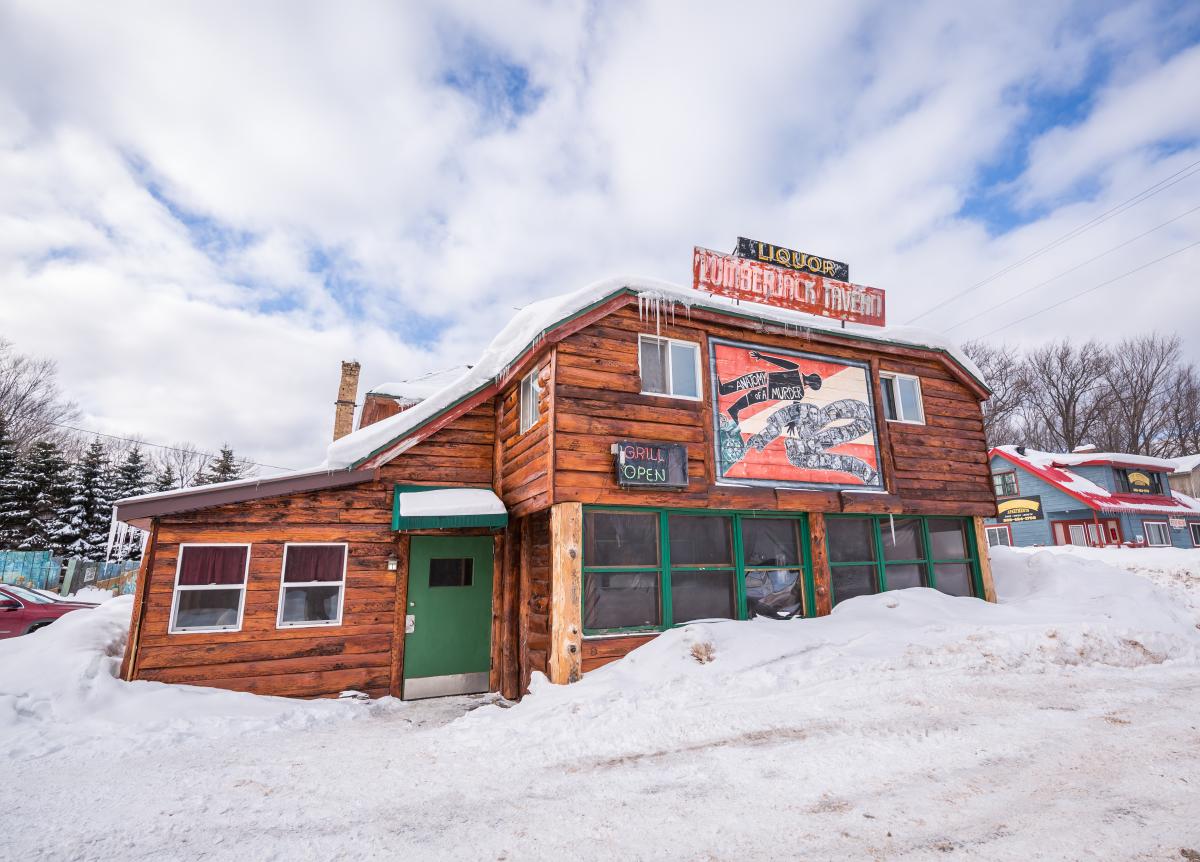 Friday Night at the Lumberjack Tavern 
Kick-off your winter weekend with a drink and a bite to eat at the Lumberjack Tavern. This local watering hole is a popular spot for beers and burgers, but if you're lucky you might catch their Friday Fish Fry. Sometimes they have live music playing and you might see the "Big Bay Shuffle," a dance inspired by Lumberjack patrons and sung by actor and musician Jeff Daniels, whose wife is from Big Bay. (Check out Daniels' rendition on the Tonight Show with Jimmy Fallon.) 
Spend the night at the Big Bay Motel
Rest your head down the street at the Big Bay Motel. This cozy motel offers upgraded guest rooms with private outdoor entrances. If you're looking for more room, rent their three-bedroom house adjacent to the motel. 

Saturday Morning Breakfast at the Hungry Hallow 
Fuel up for a day of outdoor adventure at the Hungry Hollow. This casual diner has all of the breakfast classics and is chock full of local history with pictures of Big Bay history. Walk a few minutes down the road for ice fishing at Perkins Park.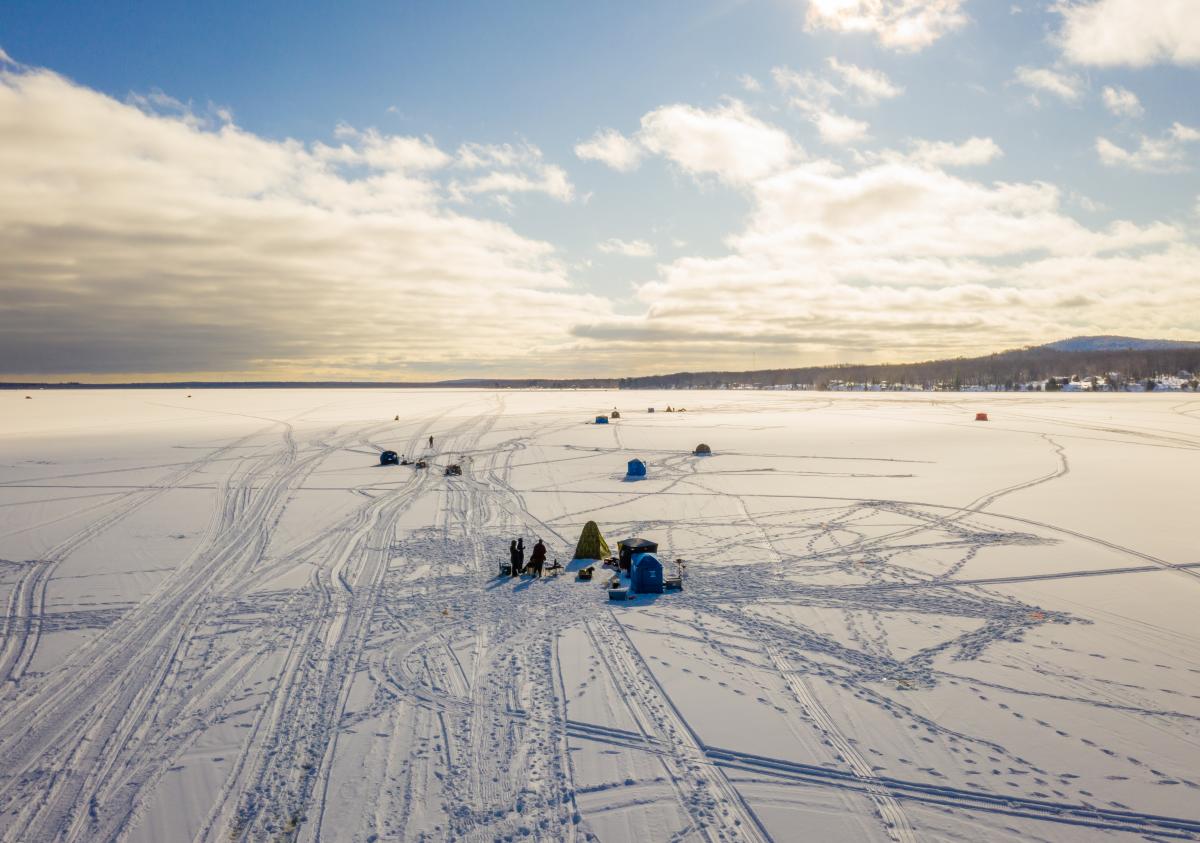 Ice Fishing on Lake Independence
Summer is a nice time to go fishing, but those in the know head to Lake Independence for ice fishing. This smaller lake freezes over in the winter making it ideal for catching pike, walleye, and perch. Head out to Perkins Park for ice fishing and make sure to get the proper fishing permit before you go. 
OR
Backcountry Skiing at the Big Bay Pathway 
If fishing isn't your thing, head out to the Big Bay Pathway for snowshoeing or cross country skiing, just a few minutes away from the Big Bay Motel. Offering a backcountry skiing experience, the pathway offers miles of groomed wilderness for all ski levels. The 5.8-km Meditation Loop is ideal for beginners with open trails, while more advanced skiers will enjoy the beautiful hemlock forest and hardwood stands of the 6.4-km Hidden Grin Loop.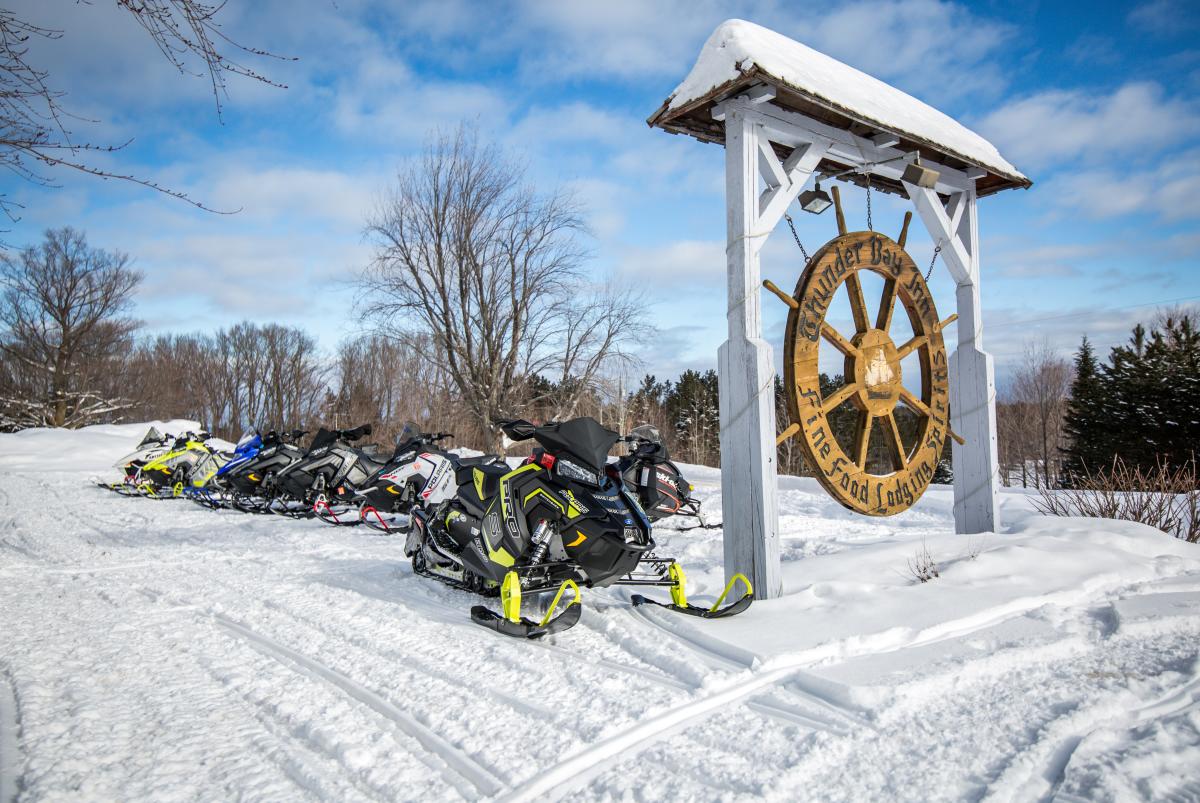 Unwind at Thunder Bay Inn
Warm-up from an exhilarating day in the snow with dinner and a night at the Thunder Bay Inn. Once a favored vacation spot of Henry Ford, this historic inn was once owned by him and has charming guest rooms (you can even stay in Ford's former suite!) with period furniture. Grab dinner in their onsite restaurant, which has an extensive menu and a full bar.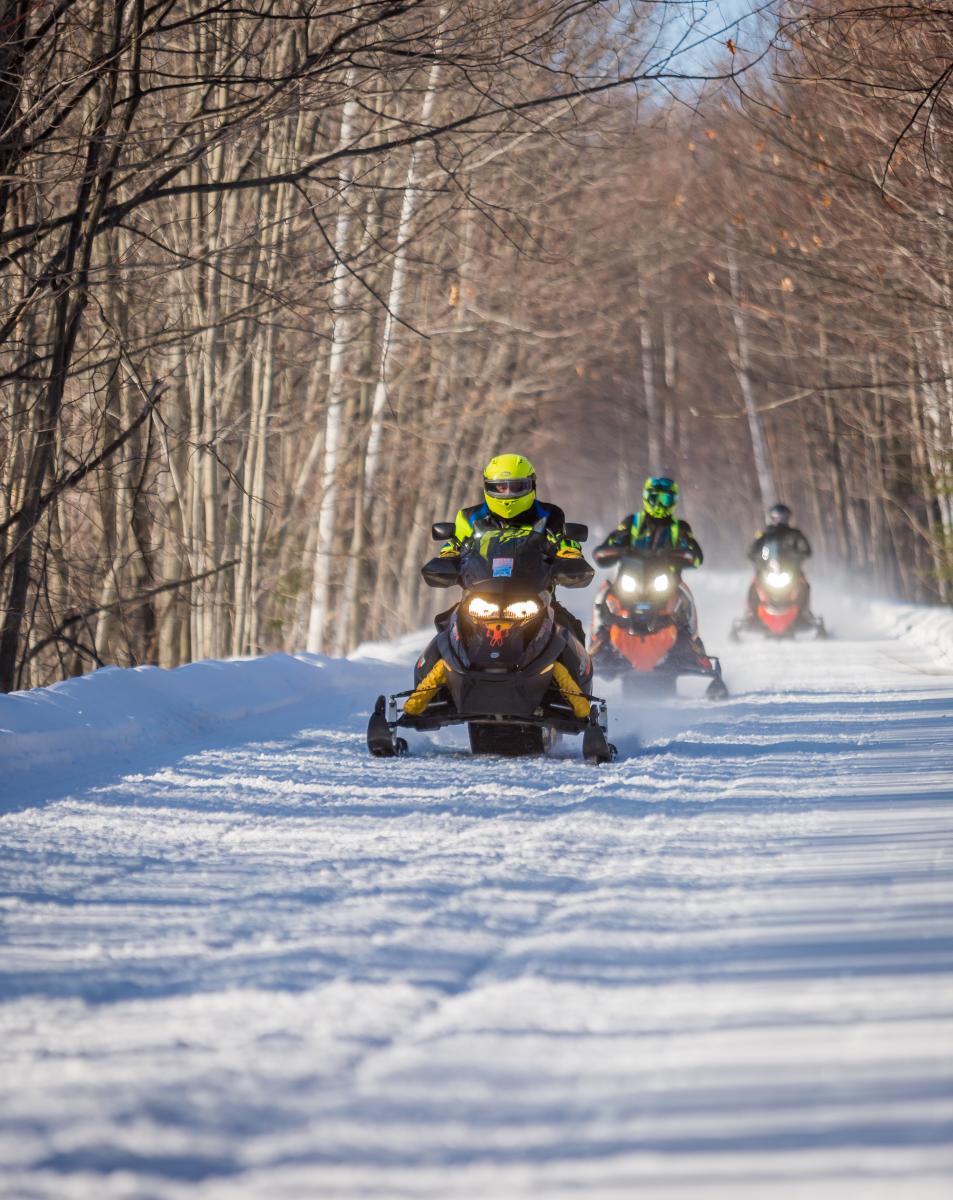 Sunday Ride the Snowmobile Trails in Big Bay 
Start your ride from the Thunder Bay Inn, adjacent to the snowmobile trails. Cruise through Big Bay's winter wonderland with snow-covered trees, frozen waterfalls, lakes, rivers, and more. Big Bay's wild terrain and natural setting with little development provide for hours of fun on the trails.
OR 
Snowshoe in the Wilderness
Enjoy the peaceful landscape of Big Bay by donning some snowshoes and taking a walk through the Big Bay wilderness. There are countless areas to explore on your own two feet. Big Bay Pathway is a popular spot for snowshoeing, along with the locally loved Thomas Rock. You can also snowshoe on Lake Independence, which has great views of the Huron Mountains. You might even see some ice fishers. 
Head back home with a smile on your face that can only come from spending a wonderful weekend in nature.