Kayaking & Paddling in Marquette
Love kayaking and paddleboarding? Marquette is home to over 100 lakes and access to local rivers and streams ready for you to explore this summer, come June. With options for all ages and levels, kayaking and paddleboarding offer an accessible avenue to explore the UP. Here is your expert guide on what you need to know to get started.
McCarty's Cove
McCarty's Cove is amongst the most popular beaches visited by local sunbathers and travelers in Marquette. With views of the historic Marquette Harbor Lighthouse and its proximity to downtown Marquette, it is a great option for experienced paddlers looking for access points for kayaking and paddleboarding. The beach has a lifeguard available during the swim season, so you and your family can be safe while making the most of summer.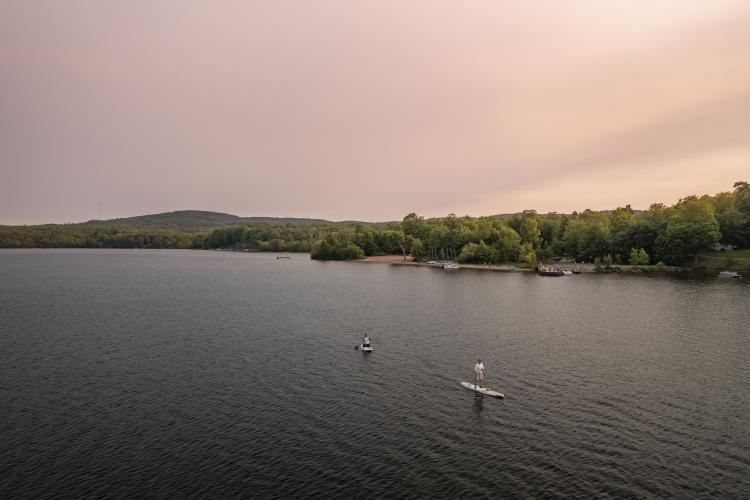 Lake Independence
If you're looking for a peaceful spot to paddle, give Lake Independence a try. Located off of County Road 550 in Big Bay, Lake Independence offers beautiful views without the crowds. Visit in the spring when the waters run quicker for a thrilling adventure or summer and fall for relaxing sights and sounds. The lake is also a wonderful place to fish or take a dip, so bring your fishing gear, your swimsuit, and your sense of adventure! 
Navigating Local Rivers & Streams
In addition to lakes, Marquette is home to various streams and rivers perfect for water rafting, canoeing, fishing, and lazy floats. Au Train river offers its visitors 2–4-hour long trails through the sandy backlands of Lake Superior, or kayak through Chocolay River into Lake Superior. Dead River Basin, located just outside Marquette, is a great option for those interested in fishing or easy paddling.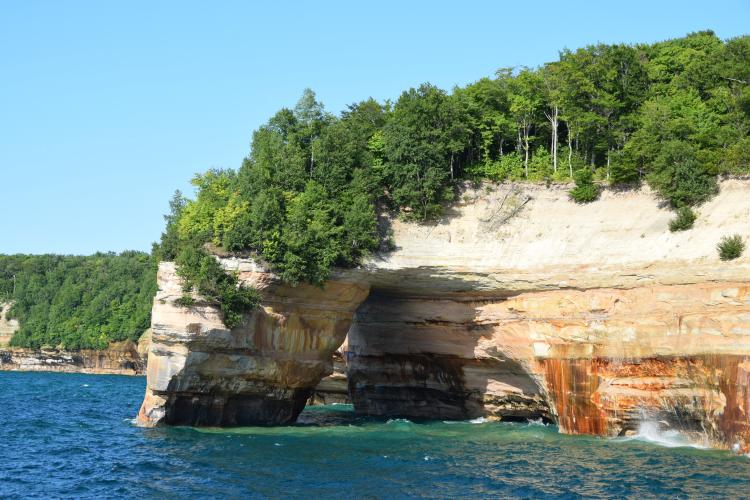 Pictured Rocks
Pictured Rocks National Lakeshore is one of the most visited geological sites here in Michigan. The array of vibrant colors ingrained in the rock formations create a stunning natural art piece that lines the coast of Lake Superior. Though boat tours and hiking trails are available to see the rocks, kayaking to the site gives it new life. Guided tours are also available at the site, but must be reserved prior to your arrival. Kayaking to Pictured Rocks is the ultimate Michigan summer experience and is great fun for the entire family.