Kayaking & Paddling in Marquette
Big into kayaking or paddleboarding? Marquette County is home to over 300 lakes and 150+ rivers and streams ready for you to explore. With options for all ages and levels, kayaking and paddleboarding offer an accessible avenue to explore the U.P. by way of water.
McCarty's Cove
McCarty's Cove is amongst the most popular beaches visited by local sunbathers and travelers in Marquette. With views of the historic Marquette Harbor Lighthouse and its proximity to downtown Marquette, it is a great option for experienced paddlers looking for access points for kayaking and paddleboarding. The beach has a lifeguard available during the swim season, so you and your family can be safe while making the most of summer.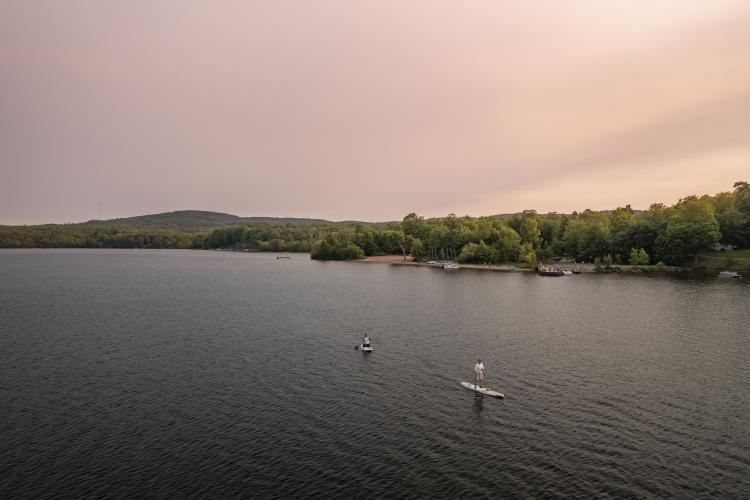 Lake Independence
If you're looking for a peaceful spot to paddle, give Lake Independence a try. Located off of County Road 550 in Big Bay, Lake Independence offers beautiful views without the crowds. Visit in the spring when the waters run quicker for a thrilling adventure or in summer and fall for relaxing sights and sounds. The lake is also a wonderful place to fish or take a dip, so bring your fishing gear, your swimsuit, and your sense of adventure! 
Navigating Local Rivers & Streams
In addition to lakes, Marquette County is home to various streams and rivers perfect for water rafting, canoeing, fishing, and lazy floats. Kayak through the Chocolay River into Lake Superior. Dead River Basin is a great option for those interested in fishing or easy paddling. Au Train river just outside of Marquette offers its visitors 2–4-hour long trails through the sandy backlands of Lake Superior.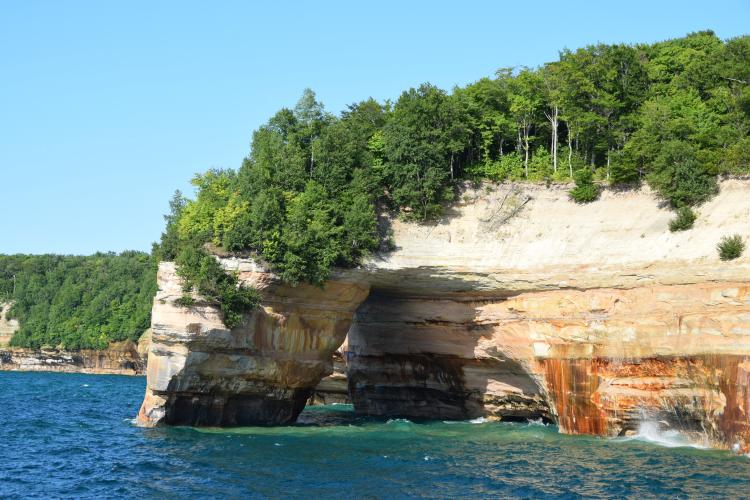 Pictured Rocks
Pictured Rocks National Lakeshore is one of the most visited geological sites in Michigan and is only 40 minutes from Marquette by car. The array of vibrant colors ingrained in the rock formations creates a stunning natural art piece that lines the coast of Lake Superior. Though boat tours and hiking trails are available to see the rocks, kayaking to the site gives it new life. Guided tours are also available at the site, but must be reserved prior to your arrival. Kayaking to Pictured Rocks is the ultimate Michigan summer experience and is great fun for the entire family.  
Lake Superior is the largest freshwater lake in the world by surface area. Its coastline is scaped by beautiful rock formations that are... Read More
The introduction of invasive species has affected all aspects of life in the Great Lakes Region and throughout the globe. According to the... Read More
Follow these seven principles when visiting Marquette County to keep our forests, lakes, and natural spaces as special as when you found them.