A trip to Big Bay isn't complete without enjoying its number one feature: water. Big Bay is uniquely positioned between two picturesque lakes. For a family-friendly experience, there's the 1,860-acre Lake Independence, and for more intrepid (and well-trained) explorers, there's the famous Lake Superior. From ice fishing in the winter to swimming and paddling in the summer, no one should leave Big Bay without experiencing its lakeside activities, even if it's just gazing at the view.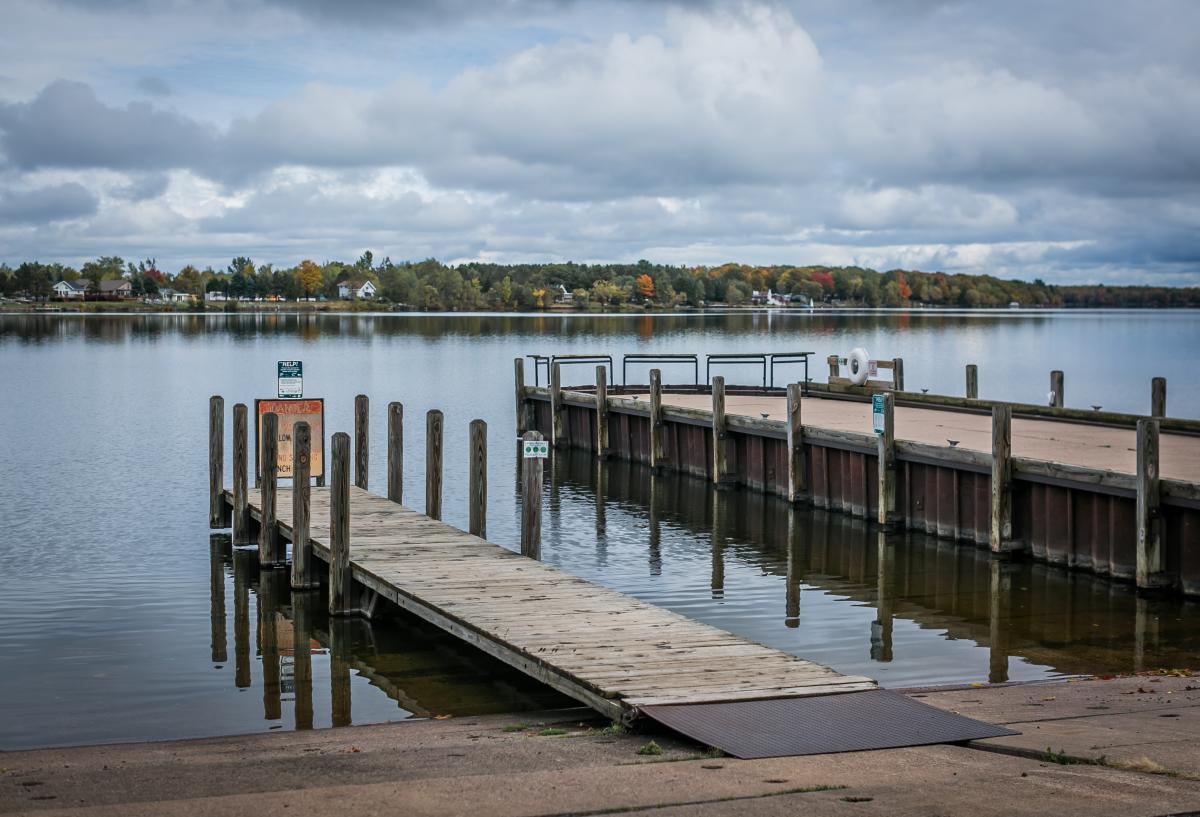 Big Bay Harbor of Refuge
A scenic respite from Lake Superior, the Big Bay Harbor of Refuge, managed by Marquette County, offers 10 protected boat slips for seasonal and transient boaters. The water and power hookups, along with fuel stations, pumps, and restrooms/shower facilities make this an ideal place for visitors to rest up. Big Bay's Beaches, hiking trails, and eateries are all within walking distance of the boat launch. Visitors without a vessel can also book with Sore Arm's Charters for a full or half-day fishing trip, or sightseeing tour of the Huron Islands and lighthouses.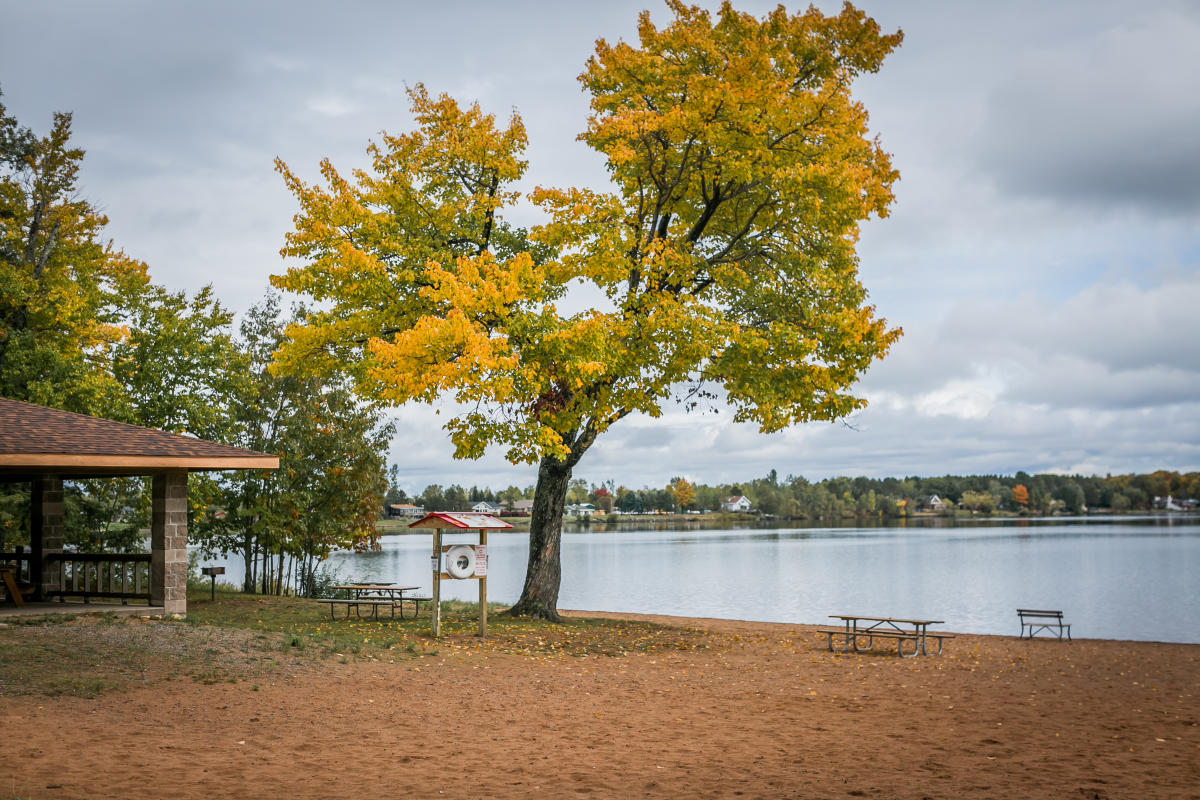 Lake Independence
Lake Independence is the heart of Big Bay. During your visit, access the lake through Perkins Park Campground for swimming, boating, kayaking, and fishing. Day rates are available, and if you want a view of the shore with a longer stay, book a lakeside spot at the campground. Make sure to book early; summer slots fill up months in advance. Pick up a fishing license at Cram's General Store across the street and enjoy fishing for Yellow Perch, Northern Pike, and Walleye year-round. If you're an avid angler, be sure to check out the Big Bay 550 Snowmobile Club's annual ice fishing derby in early February.
Burns Landing and Squaw Beach
For a bit of history with your beach day head to Burns Landing. West of Big Bay Harbor, you will find the historic LeClaire Cabin was one of the first buildings built in Big Bay and is over 100 years old. Walk along the boardwalk to the beach where you will find benches, grills, and some room to swim on Lake Superior. Squaw Beach does not have a lifeguard so proceed with caution. 
Hiawatha Water Trail
Kayaking and paddling are probably some of the oldest pastimes in Big Bay.  The Hiawatha Water Trail marks the shoreline once paddled by the Native Ojibwa, Voyageurs, and early European explorers when they traveled along Lake Superior. Though the waters can be rough, experienced kayakers seek out this stunning stretch of shoreline for its scenic views. Starting in Grand Marais and traverses through Pictured Rocks National Park, the 120-mile trail ends in Big Bay. When in Big Bay, kayakers can check in with the harbormaster at Big Bay Harbor of Refuge before walking into Big Bay to fuel up. Make sure to carry the proper safety equipment and look for the official Hiawatha Water Trail logo to know you're headed the right way.
Waterfront Accommodations
There is no shortage of waterfront property in Big Bay perfect for a family get-together or a couple's getaway. Homes dot both Lake Independence and Lake Superior shorelines. For lighthouse aficionados, history buffs, or romance-seekers, book a room at the impeccably restored Big Bay Point Lighthouse Bed & Breakfast (complete with a working Fresnel lens).