We sat right by the window and it immediately felt like we were on vacation. We sipped on a glass of red wine and enjoyed the views of the rabbits and birds playing in the garden space. To our surprise, we've just sat down at the My Place restaurant located in the Holiday Inn right off US-41.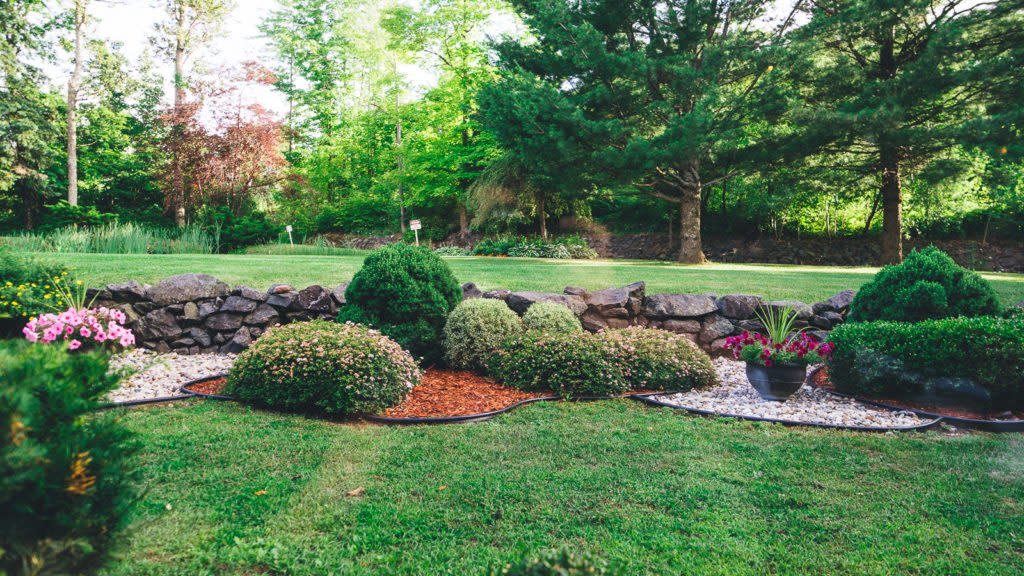 My Place Restaurant is perfect for a casual breakfast or relaxing dinner. Normally I would think the Holiday Inn is reserved for a quiet night close to town and a splash in the pool. Little did I know, there is also a secret oasis located in the back of the hotel—My Place Restaurant. I arrived for dinner with my date and we could not believe how beautiful the restaurant was. As we walked to our table, we were immediately mesmerized by the picturesque garden. Clear glass windows line the back wall for diners to gaze through while eating. Our waitress struck up a conversation about her love for Marquette. She was so friendly that it felt like a family friend came to visit. If I could have, I would have pulled her up a chair to join.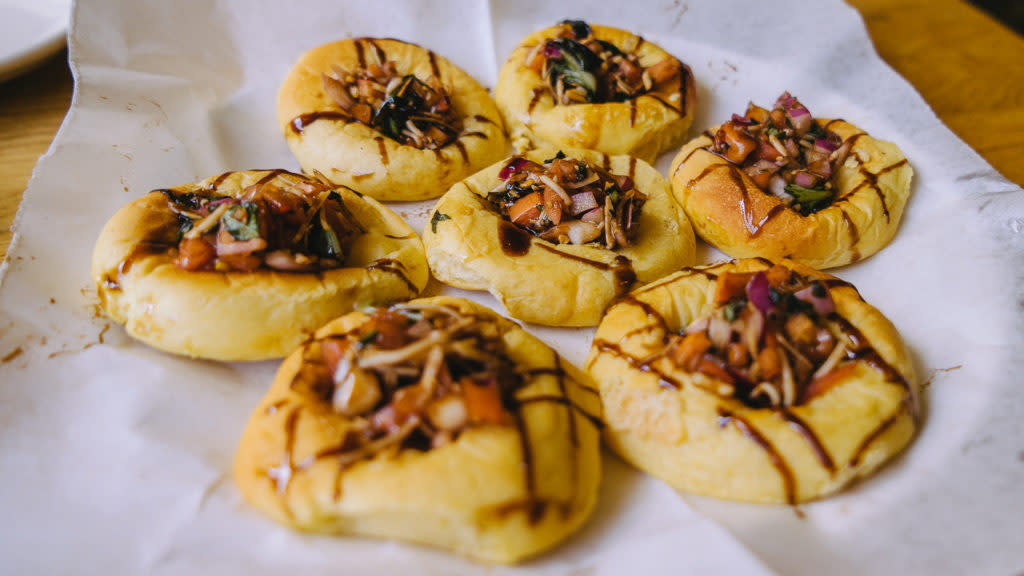 After perusing the menu, we ordered a plate of bruschetta. Tomatoes, basil and olive oil burst with flavor with every bite. After we snacked on our appetizer our soup came out. We both ordered the made-from-scratch chowder. I didn't even know I liked chowder! Every bite from the soon-empty bowl made my taste buds happy.
The main meal, the one you so patiently wait for, arrived at last. If was a Friday evening, so naturally, we ordered from the fish fry menu. The aromas of fresh fish filled the room. I chose the baked cod and my date went with the fried perch. We had to order two different entrees to try both options!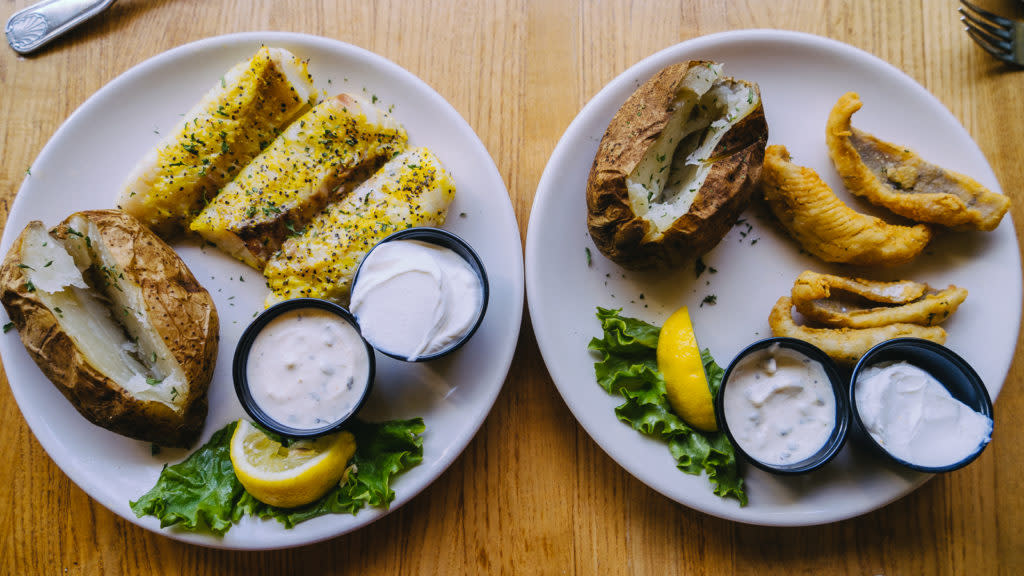 We are lucky to live in a place where Friday fish fries are so abundant. The fish at My Place adds to the list of mouthwatering fish fry's. To end this dinner "vacation" we could not resist eating some chocolate cake. The cake, made in Marquette at Joe's Cakes, was heavenly. I mean, it was chocolate cake with whip cream and raspberry sauce - what could be better? If you are looking for American cooking with local flavor, My Place is a spot to check out. Folks in the restaurant mentioned that the Sunday brunch is to die for... I know I'll be back for that. For More info contact My Place at 906.225.1351.   Words and Photos by Rachel Sabin