Ready, set, LOCKED in.
Tucked away under Washington street, down a set of stairs and behind a desk sits a cheery girl named Anna, just waiting to lock you up.
It sounds slightly sinister, but Escape Marquette might just be our new favorite indoor adventure. Played out like a life size game of CLUE, each 60-minute game involves up to eight players all locked up together in one of three themed rooms with all the clues needed to escape.
Thoughts danced through my head all day before our time. Is it a haunted house? Will things jump out at us?
It turns out most of my thoughts and expectations were wrong.
Anna greeted our group of six and ushered us into a room straight of  the infamous Monroe-Kennedy affair with a smile, a brief explanation of the rules, and the locking of a door.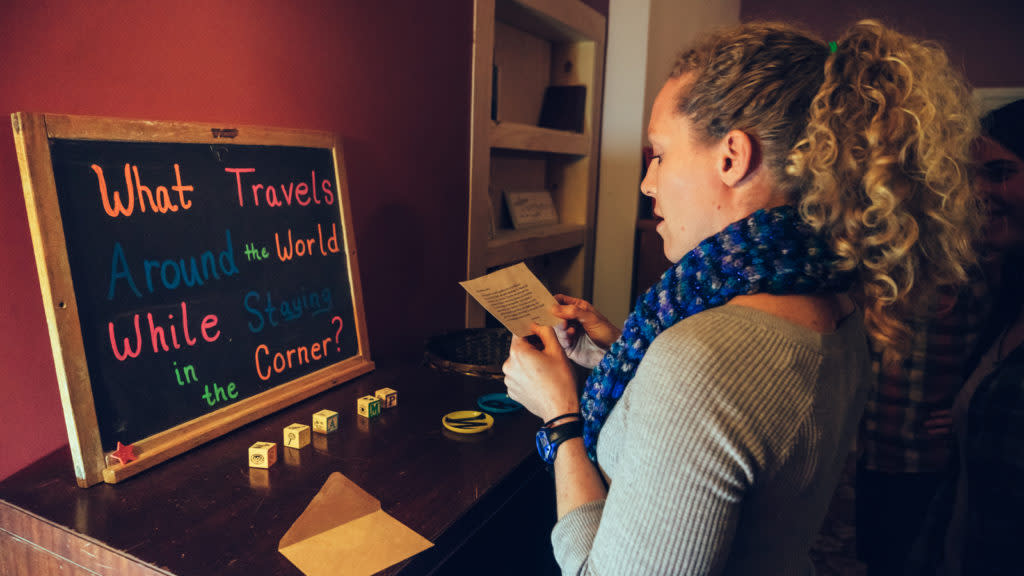 On a chalkboard in one corner of the room lay or first clue:
"What travels around the world while sitting in the corner?"
GO.
We scurried around the room looking for the first set of clues, opening drawers picking up pillows, and collecting cards leading to the next clue.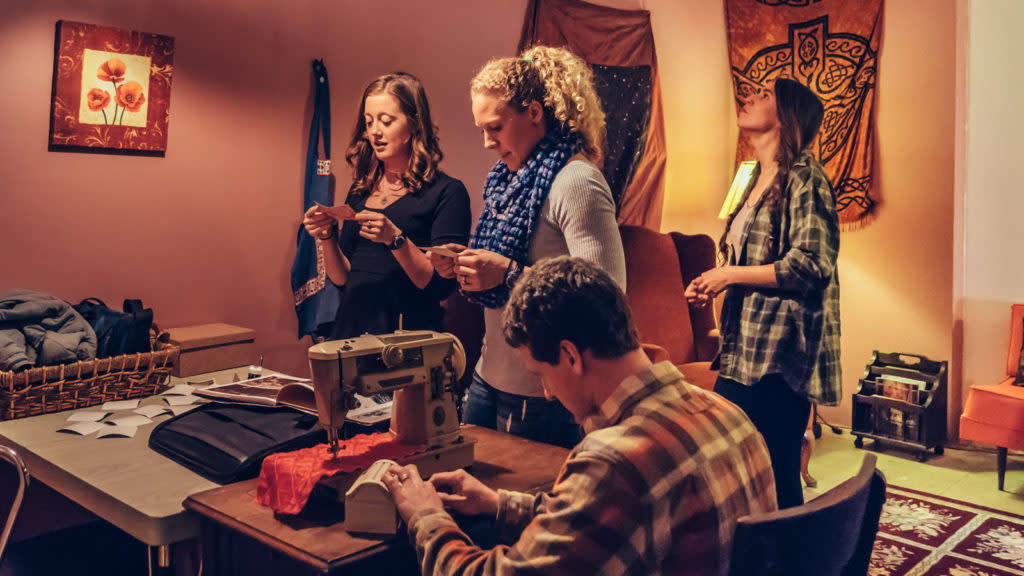 High-fives happened and cheers were shouted once each riddle was solved.
Clues came in all shapes and sizes, and even the way the room was decorated carried meaning. When we got stuck, notes popped under the door from Anna, our captor and cheerleader who watched us with giggles from hidden cameras ensuring our safety.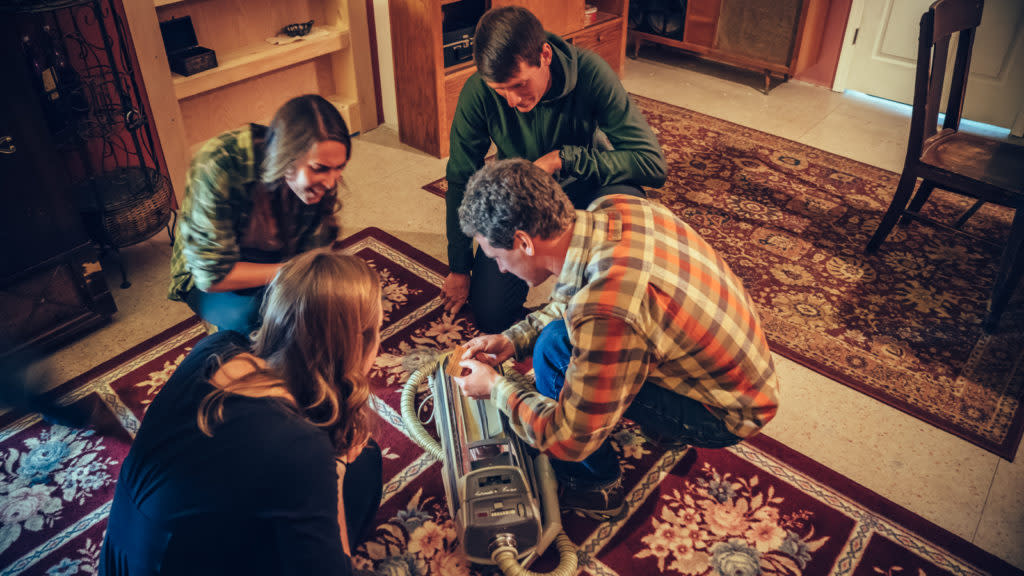 The timer was at 35 minutes when we ESCAPED. We stumbled out of the room with smiles on our faces. Anna was there to greet us and congratulate the team.
We debriefed what had just happened in the last 2,100 seconds. The escape room really challenges you to decode clues, piece together puzzles, and solves riddles. We were all in a little shock.
The best part? All of us forgot our phones for the whole game.
When was the last time anyone did that?
To schedule your own adventure contact the escape room online or call: 906-273-2410
Words by Rachel Sabin