We're lighting up the Ore Dock for the holidays AGAIN! For the month of December, we wanted to bring something festive to downtown Marquette—something that would excite locals and visitors alike. So we decided to merge local history with modern technology and put on a laser light show on the iconic Lower Harbor Ore Dock.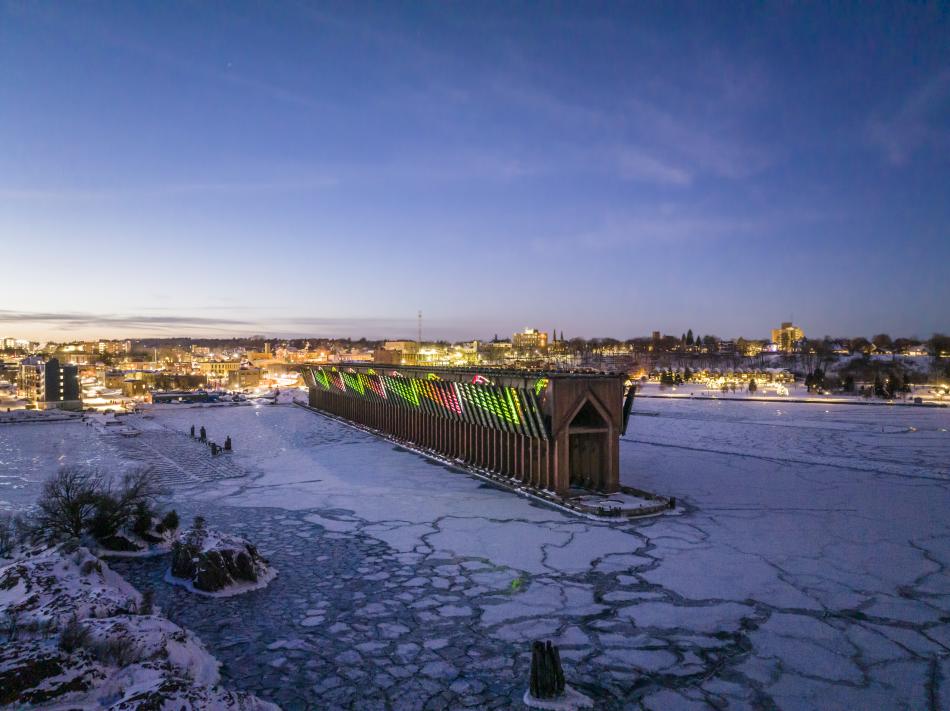 Each week will feature different fun and festive displays from holiday, winter, and Marquette themes to crazy, colorful, and abstract.
2022 Dates
November 24 - December 31
Every Thursday, Friday, and Saturday, 6-9 PM
Check out our Spotify playlist while watching the light display!
Viewing and Parking Map