My favorite part of traveling anywhere is the food. And I'm not saying, "Aside from the people," or, "Except for the scenery." My favorite part is the food.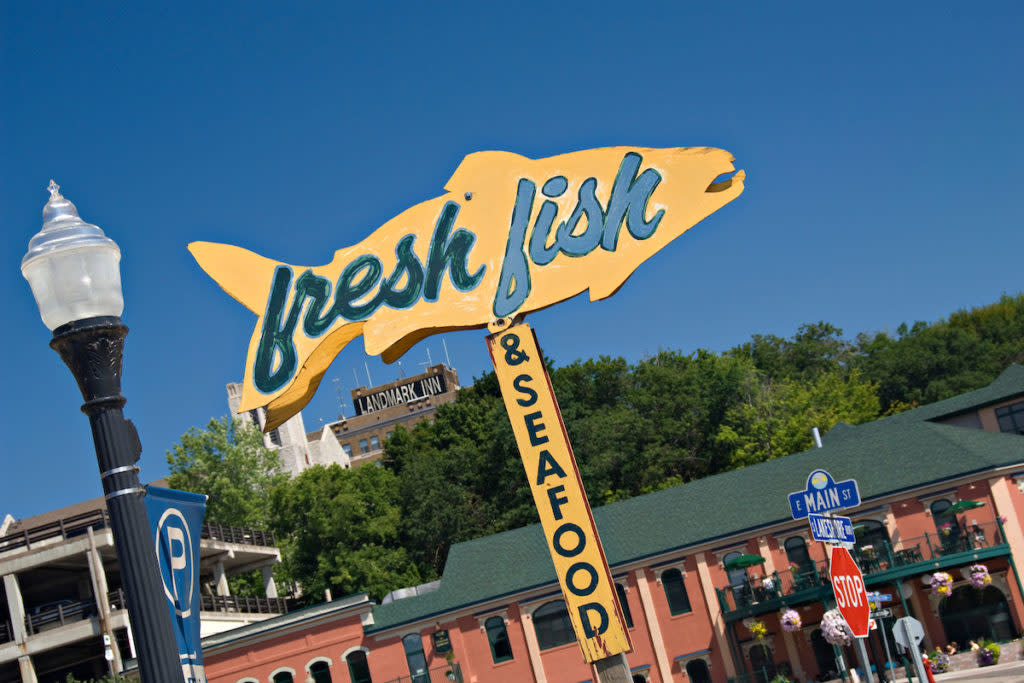 I had a Full English in Cambridge, Indian fish & chips with mango chutney in Brighton, and a Cornish pasty at the train station when I visited the UK. I had arroz con pollo, mofongo, and chuletas with pineapple butter in San Juan. In New Orleans, I ate shrimp po'boys and rabbit jambalaya and dipped beignets with chicory coffee. And while the foods may be somewhat different in Marquette, Michigan, the story's the same—there's nothing like the local cuisine to help acquaint you with someplace new.
The first thing I was told to try were fried cheese curds. Driving through Wisconsin to get to the Upper Peninsula, I saw vacuum-sealed packages of curds in the refrigerator of every gas station, and at my first social gathering once I arrived in Marquette, the first addition to the snack table was one of those very packages with a slit up the side. So, I figured they were a thing. I tried one at the party, and though I found it rich and agreeable, I hadn't expected the waxy lump to squeak between my teeth.
When a friend asked me later if I'd had cheese curds, I said yes, and described the ones from the party.
"No, no, no," this local fellow said. "I'm talking about fried cheese curds."
He took me to Stucko's Pub & Grill on Third Street for my first basket, which was served with a cup of ranch. (Full disclosure: we may have split an order of Bourbon BBQ wings and a few Short's brews, too.) With or without the dressing, the curds were simply delicious, but do yourself a favor and eat them while they're hot.
Next, I was told to try Cudighi, a type of sausage specific to the Upper Peninsula, and Marquette County in particular. For this I went to Vango's Pizza & Cocktail Lounge, which is also on Third Street just north of Stucko's. I found the Cudighi listed under "Hot Sandwiches" and ordered it with the works—mushrooms, green peppers, onions, mozzarella, and pizza sauce—for $6.25. It looked like meat, it smelled like meat, it tasted like a kind of Italian sausage/gyro meat combo: Yum. The sandwich was huge, but all that meant was leftovers—two tasty meals for the price of one. No complaints there.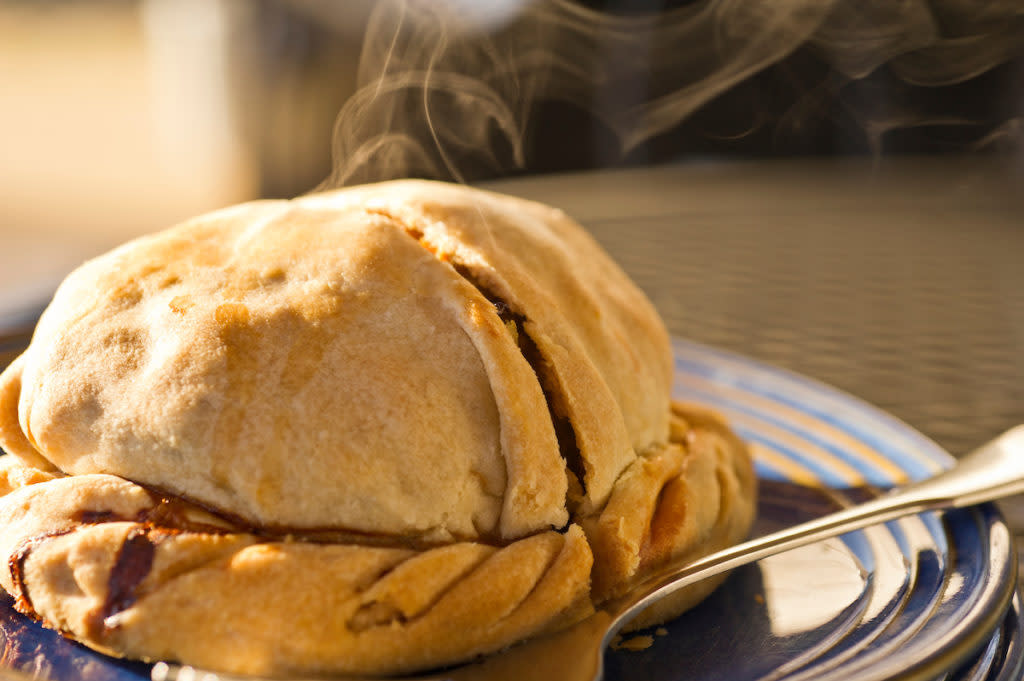 And then, of course, there's the pasty. So beloved is the pasty in the U.P. that there's a whole festival dedicated to them in Calumet every summer. I've tried the traditional steak and the vegetarian pasties at Jean Kay's in Marquette and the bacon cheeseburger pasty at Iron Town Pasties in Negaunee. Of the three, I'd have to say the traditional steak pasty was my favorite; though, I certainly appreciated Iron Town's creativity.
In England, pasties are eaten plain or dipped in gravy, and while gravy is still an option here, usually the first condiment servers offer is ketchup. I winced noticeably the first time someone suggested the combination, but while I can be stubborn and finicky, I'm also fatally curious, so I had to at least try it. I'll say I'm still a bigger fan of the gravy, but ketchup, particularly on the cheeseburger pasty, provides a welcomed tang and bolder flavor. I've heard talk of a to-die-for jalapeño ketchup at one of the pasty shops I haven't visited yet, so maybe that'll be the one to sway my vote.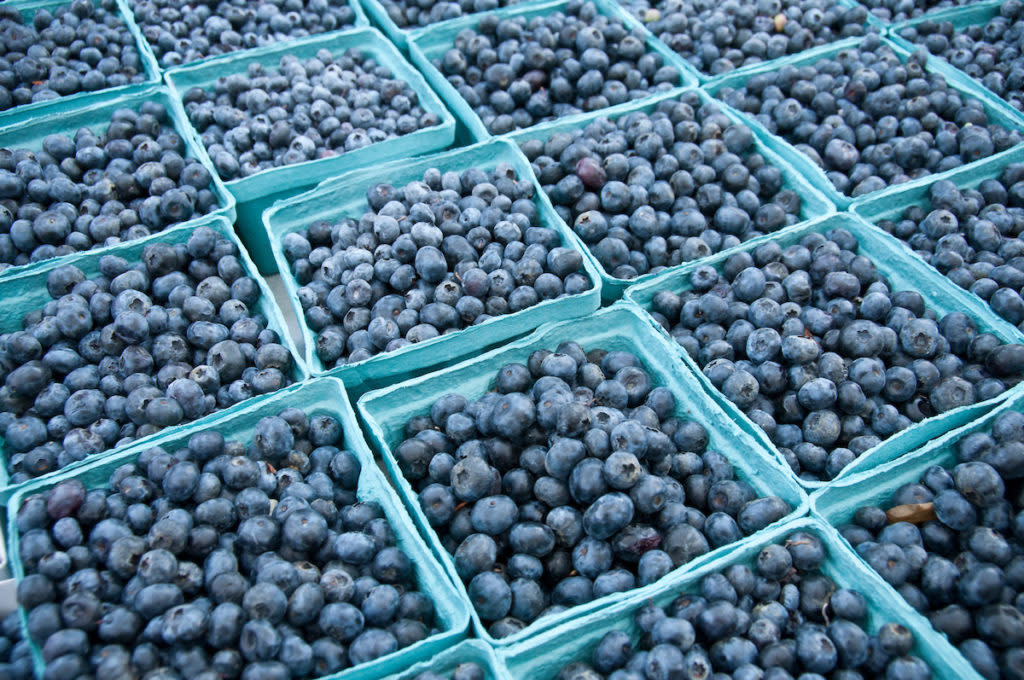 And finally, for dessert, how about let's try a slice of from-scratch, Michigan-blueberry pie? I was in town for Marquette's Blueberry Festival at the end of July, and I noted that the berries were a bit smaller than the ones I was accustomed to seeing in southwestern Missouri. I was handed a sampler cup of locally grown berries at one of the booths and instantly recognized a difference in quality. The ones I'd eaten and baked with back home, while larger, were watery and bland in comparison to these, lacking the crucial tartness and flavor necessary for a mouth-watering blueberry pie.
I've been baking pies for a few years now and even ran a little business out of my kitchen for a time, but I've never had a slice like Cara's blueberry pie at Dead River Coffee Shop on Baraga Avenue. I'm sure their superiority can be attributed to some magic in her recipe or a cultivated seasoning in her baker's hands, but I also think it's something to do with the homegrown, true-blue Michigan berries she pours into the crust.