Marquette is excited to welcome the Meijer Winter State Games for their inaugural U.P. event this February. From spectators to participants, events are open to all ages and abilities. Watch or compete in eight sporting events spread across six different venues in Marquette County, MI. From figure skating to ski jumping, there's something for everyone.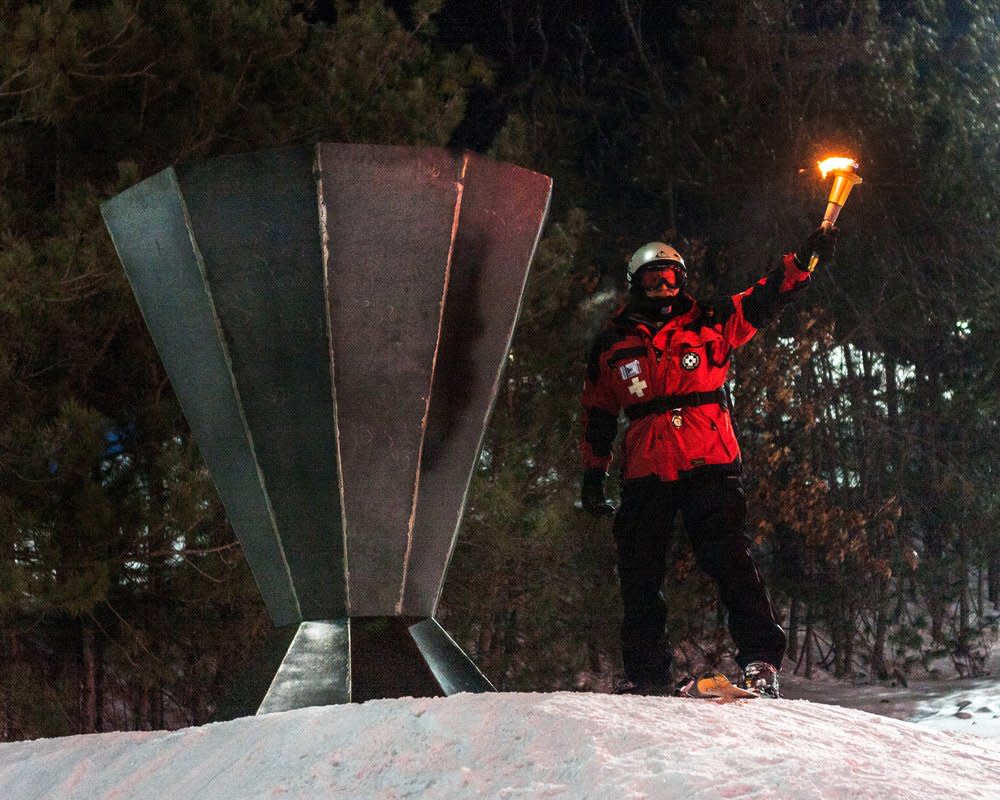 Opening Ceremony
Don't miss the first-ever Opening Ceremony for Marquette's Meijer Winter State Games on February 25 (7-8 pm) at Marquette Mountain Resort. Admission is free for all registered athletes and spectators. Once the torch is lit, the Winter Games will begin! 
Carp River Rail Jam
After the opening ceremonies, the Carp River Rail Jam begins at 8 pm.

Riders will complete as many runs as they can in 30 minutes in this open jam. Best overall wins. Prizes will be awarded for first, second, and third place in the men's and women's divisions.

Come out to Marquette Mountain to watch the action or register here or onsite to compete.

*All riders must wear a helmet and sign a waiver (parental signature if under 18). Season Pass, Day Ticket, or Night lift ticket needed to participate.
Other Events:
Venues:
Berry Events Center
Lakeview Arena
Negaunee Ice Arena
Adopt an Athlete
In 2015 the Meijer State Games of Michigan Adopt an Athlete program was created to provide financial assistance to low-income athletes and their families interested in competing in the Games. Anyone is invited to fill out an application to have all or a portion of their registration fee paid out of the Adopt An Athlete program.