The North Country Trail is the most extensive National Scenic Trail in the United States, spanning 4,600 miles across the nation. Established in 1981, The North Country Trail Association collaborated with the National Park Service to make the NCT possible. Everything from the trails' projected layout, habitual up-keep, and user promotion is included in tasks that the volunteers take on to ensure that the North Country Trail runs, hikes, walks, and bikes smoothly year round.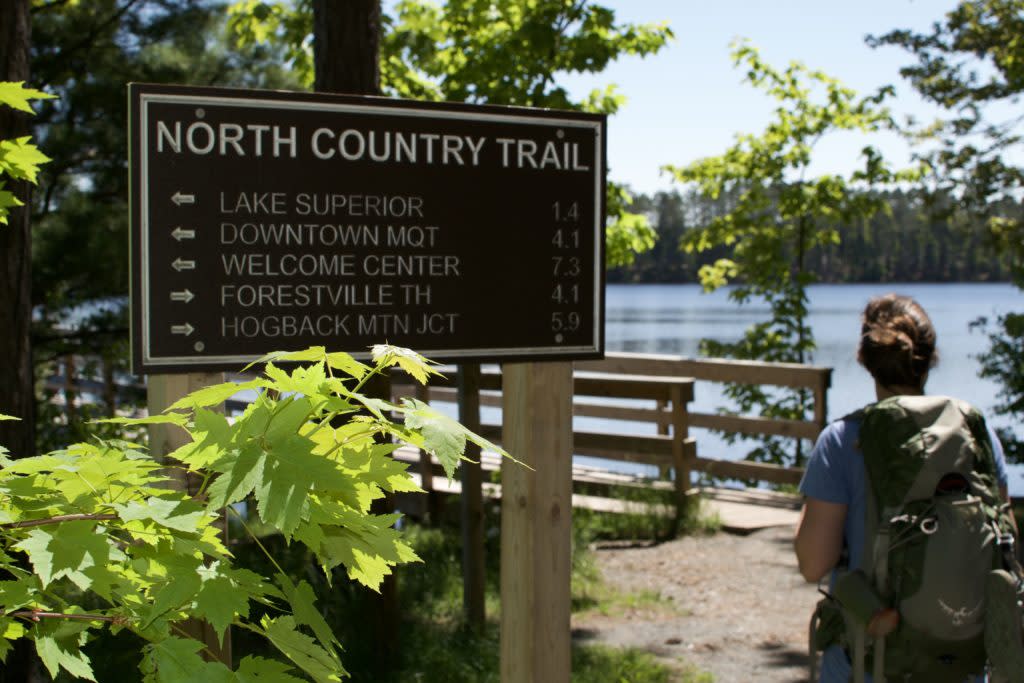 NCT—MQT
The North Country Trail traverses through eight scenic US states— Vermont, New York, Pennsylvania, Ohio, Michigan, Wisconsin, Minnesota, and North Dakota. There are 18 trail towns in total, welcoming NCT travelers of all degrees along the way. Settled on the cusp of pristine Lake Superior is the historic trail town of Marquette, Michigan. Miles of North Country trail stretch across the freshwater shores of Superior, not far from several of the picturesque parks and flowing falls that Marquette has to offer.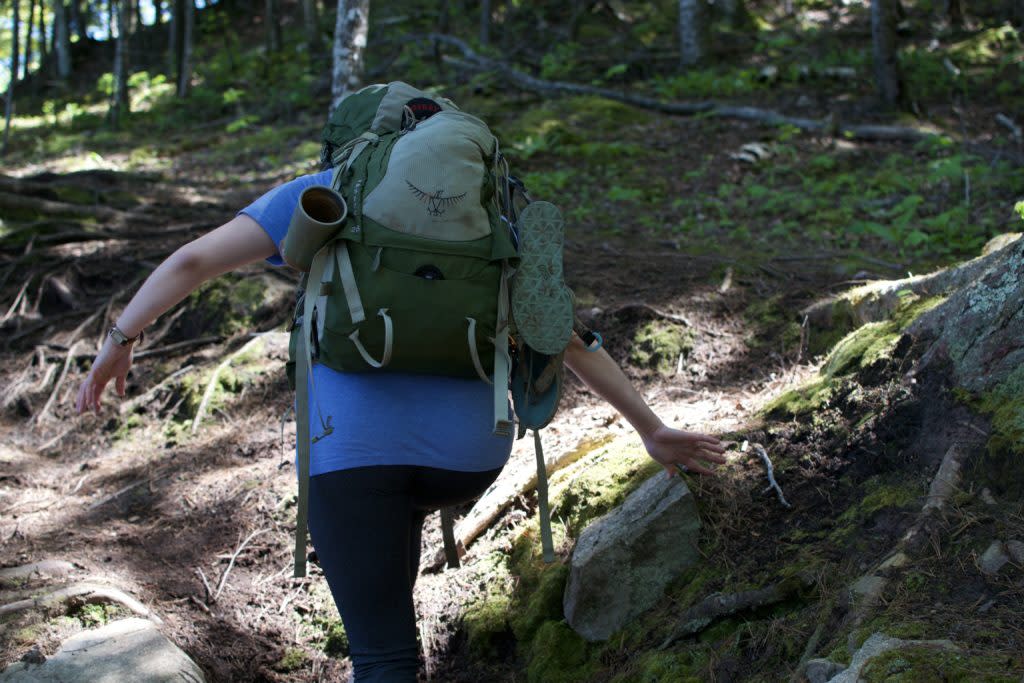 PREPARE
Whether your idea of adventure is a day hike, a wooded weekend, or you're in it for the long haul (anywhere from one week to 8 months) the NCT is the perfect trail to ease your Midwest-wanderlust. Plan ahead—there's tons of variables that depend on the distance and duration of your trek, such as when to go, what to pack, and what to expect. Plan your NCT journey.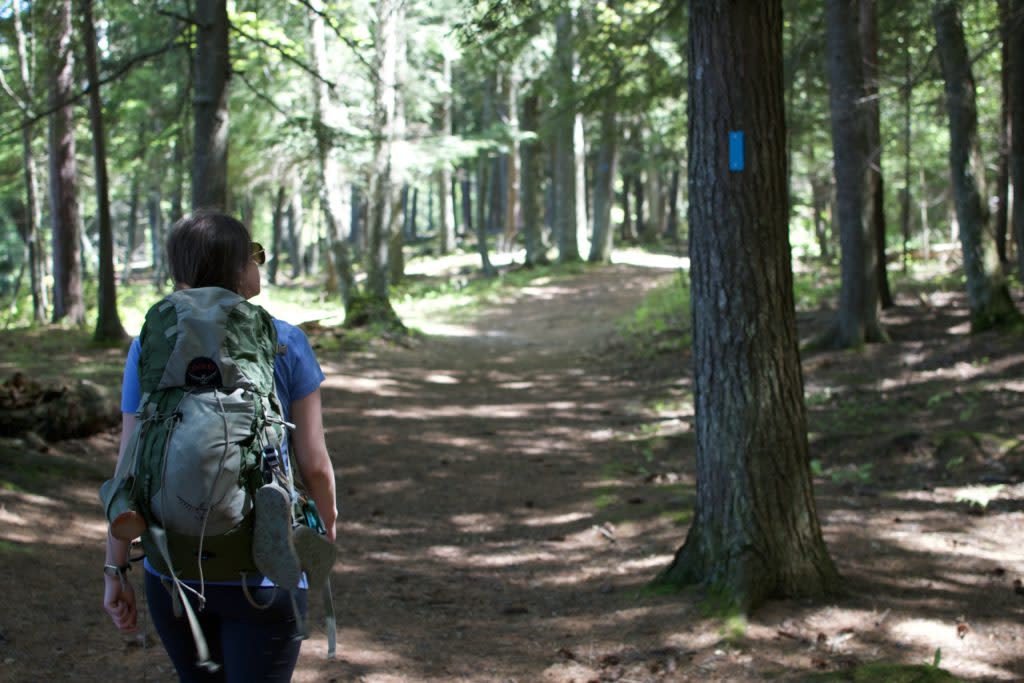 NAVIGATE
If you are hiking in from the East, you will eventually reach the rail trail from Kawbawgam Pocket Park, just east of Harvey off M-28, once you cross M-28 you will reach the old railroad trestle, and arrive just behind of the Welcome Center.
If you are hiking from the West you will reach the Forestville Trailhead, followed by the Tourist Park Trailhead just west of County Rd 550. Follow the trail to the corner of Hawley Street and Lakeshore Blvd to find the amenities highlighted on the Trail Town map.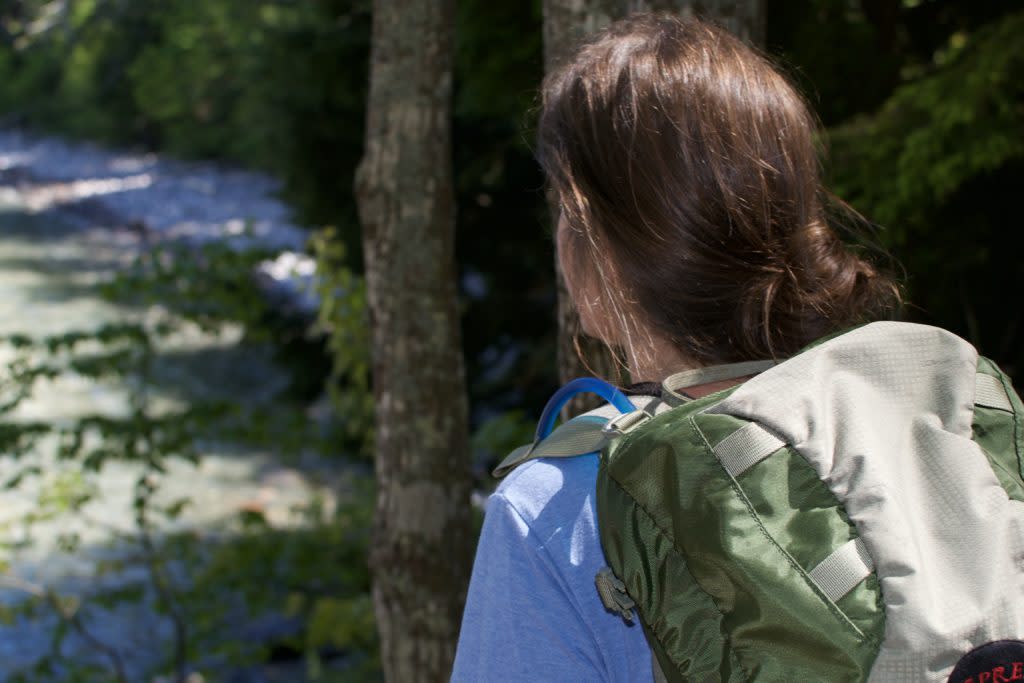 CONNECT
The NCTA's Hike 100 Challenge is back—anyone who collectively hikes 100 miles on the North Country Trail during the calendar year of 2017 will qualify for a rad NCT patch. If you're interested in becoming further involved, be sure to check out the Build It Challenge as a means to spread the Word & Support the NCTA. More information. NCTA.
Become a Member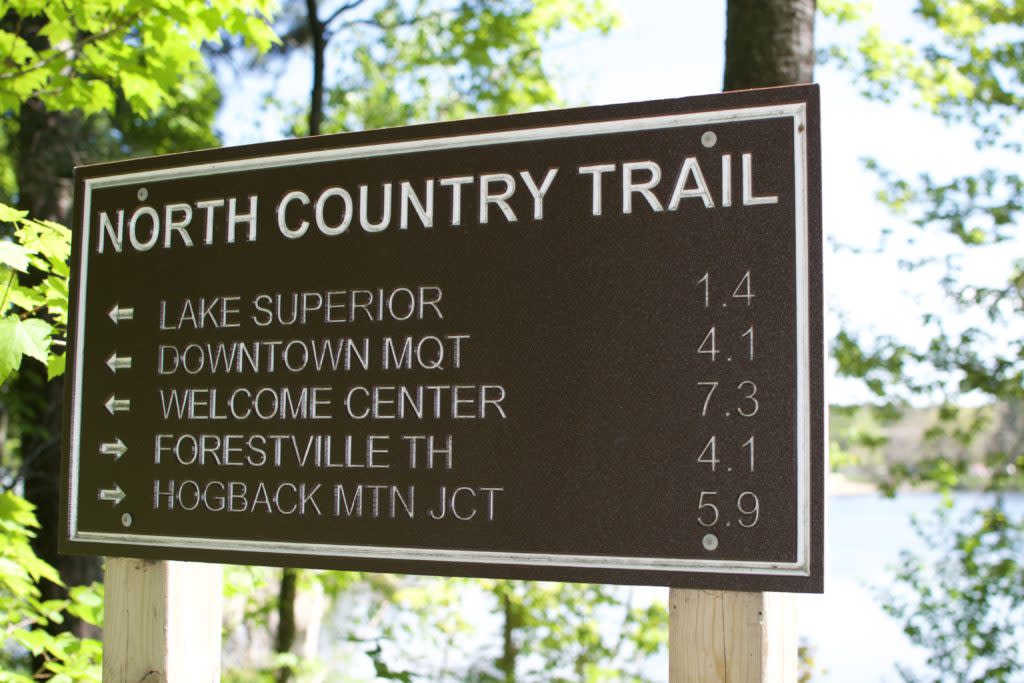 Thank the NCTHC
Based in Marquette, the North Country Trail Hikers Chapter is responsible for "developing, maintaining, protecting and promoting" the North Country National Scenic Trail throughout Alger County, Marquette County, and Baraga County. The NCTHC was the NCTA's first chartered chapter, currently consisting of 150 members. The Chapter plans, provides, and promotes various events and activities throughout the year. For more on the NCTHC, please visit their official site, or Facebook page.