Nothing quite beats autumn in the Upper Peninsula. The days grow cooler, while the colors get warmer. And although peak season is only a few short weeks, your experience will likely be nothing but sweet. Between the fiery reds, vigorous golds and the blissful, blustering breezes, autumn is the ultimate season. Here are 5 places to capture the colors. So, take out your camera, and take in the crisp autumn air.  
Iron Ore Heritage Trail
Looking for a hike with a bit of history? This is it. Whether you prefer to hike, bike, walk, or run, be sure to hit The Iron Ore Heritage Trail. This expansive trail spans 47 miles throughout Marquette County, its soil satiated with natural and cultural history. A couple hours on this trail is sure to cure your fall-color fever.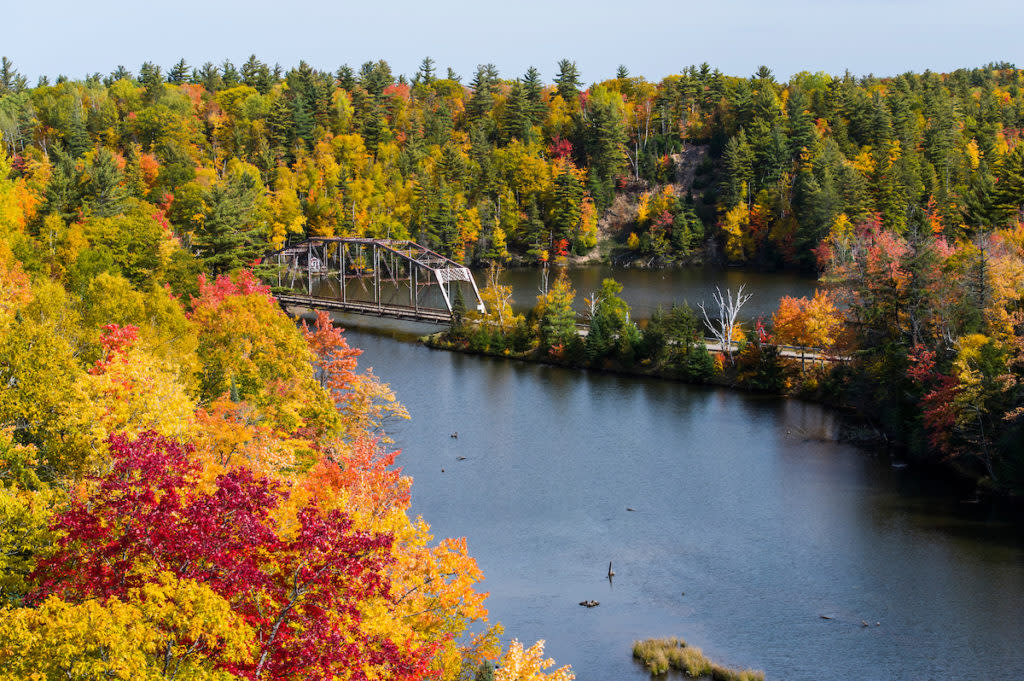 CR 510 Bridgeview
Just a short drive up US- 41, this view requires barely any energy or effort, but offers vast trees of glorious greens, and copper and auburn leaves alongside the Dead River. The old bridge was purchased from the state of Pennsylvania and erected in 1921, it was later bypassed in 2010 by a new section of road, and bridge.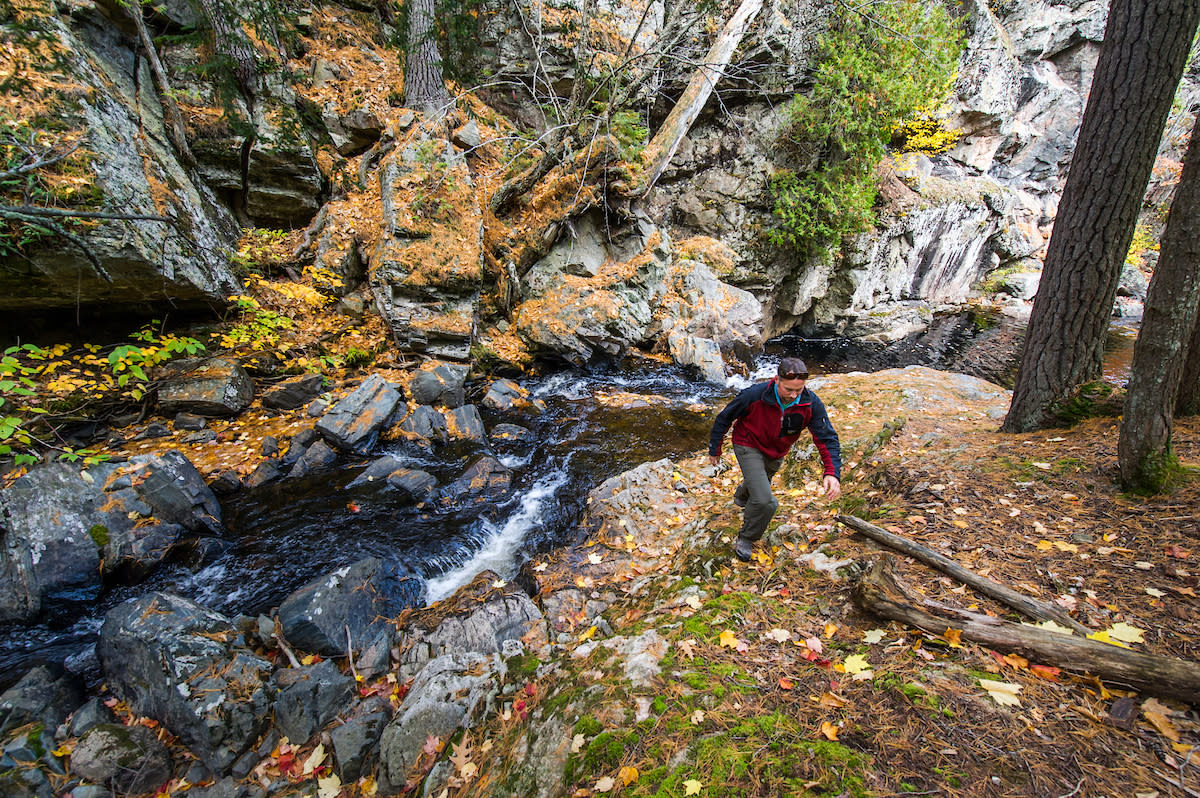 Little Garlic
Silent, scenic, and serene. Little Garlic is a quiet and quaint hike, from the Little Garlic River to the higher running rapids, this spot is sure to put your legs to work, and your mind at ease.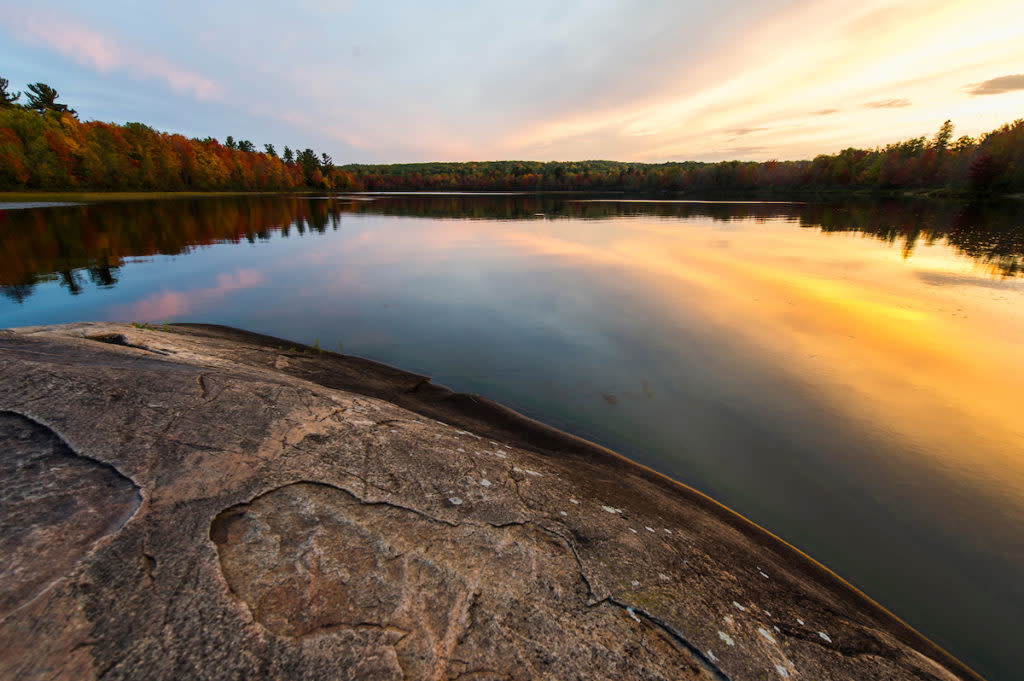 Harlow Lake
Head out to Harlow Lake for a day hike, stay for a great night. If you want a quick trek with an exceptional view, this is it. Spend the day gazing at harlequin reflections in the lake, then be sure to pitch a tent, spark some flames, and spend the night under the great, glimmering sky.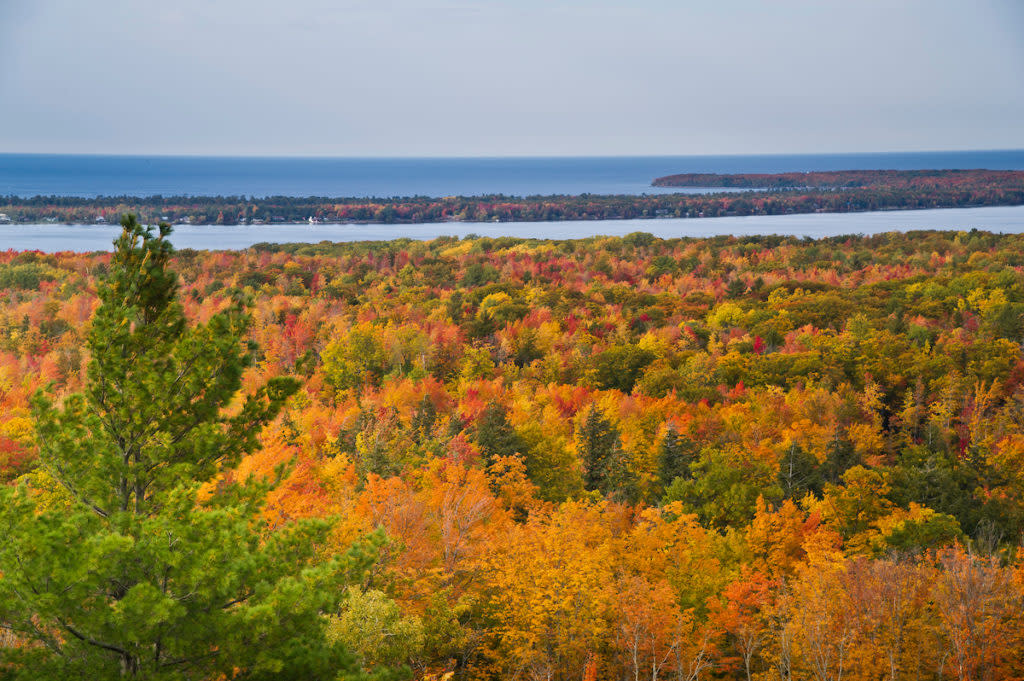 Thomas Rock
Last, but not least, don't miss out on this seriously under-rated, scenic lookout. You can easily execute this hike in under half an hour, but we guarantee you'll want to stay longer once you're there.