In Marquette, we take hiking seriously year-round—and while every season adds its own special touch to our favorite scenic spots, there's something especially magical about exploring the local landscape in the winter months. But we all know that the true magic lies in sharing the experience with your loved ones, which is why we've compiled a list of our favorite family-friendly winter hiking trails in Marquette County, MI.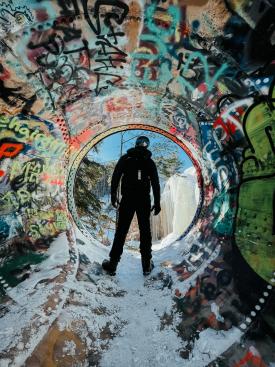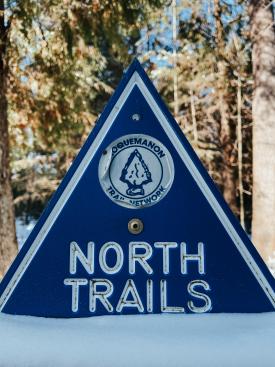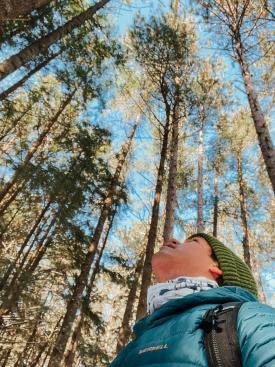 Noquemanon Trail Network
Baby Lake Trail is the perfect hike for a quick wintry trek as it is short, sweet, and scenic. But if you're looking for a bit more excitement this season, the Noquemanon Trail Network has plenty of trails to select from. Teal Lake Trail is a 4K trek, with intermediate terrain, and even has lights for evening activity. There's also Olympic Trail and Deer Lake Trail, both of which feature more advanced terrain with more expansive routes.

Presque Isle
The 2-mile stretch around Presque Isle Park is always picturesque, but with a fresh coat of snow, it makes for a particularly peaceful stroll. So leave your car and worries in the front lot, and slip into bliss in this quiet and secluded winter wonderland.
  
Sugarloaf Mountain
The half-mile hike up Sugarloaf is a favorite for locals and visitors alike. From the trailhead, you will choose between the "easy" or "difficult" route—but either path will lead you to the same sweet view. In the winter months, we recommend you watch your step as the stairs can get a bit icy. 
Pro-tip: don't forget to pack some wool socks, warm boots, and mittens for this trip because once you reach the snowy top, you'll want to spend some extra time soaking in the scenery.  

North Country National Scenic Trail
The North Country Trail traverses through seven US states with a total of 18 trail towns along the way—and Marquette, MI is lucky to be one of them. Miles of North Country trail stretch across the pristine shores of Lake Superior, not far from several of the picturesque parks and flowing falls that Marquette County has to offer. 
  
Iron Ore Heritage Trail
Want to explore the snow and absorb some history? The Iron Ore Heritage Trail connects five Upper Peninsula mining communities through 47 miles of engaging trail. This multi-use trail is open to the public year-round. Whether you're looking for a short hike/snowshoeing trip, or a cross-country skiing or snowmobiling excursion, the Iron Ore trail has you covered this season.