When it comes to trail running, there's a multitude of elements to consider that both influence and determine the difficulty. Such as accessibility, maps/markings, distance, experience, elevation, and terrain. When you're in a new place, it's hard to know where to begin to map out your run — so we've asked Neal Collick, ultra-endurance runner, and three-time Boston Marathon finisher (2:51 - 2017) for his expertise to get you on your feet.
"I mostly run in Marquette because the variety of trails here can prepare me for anything I'll face in races across the country."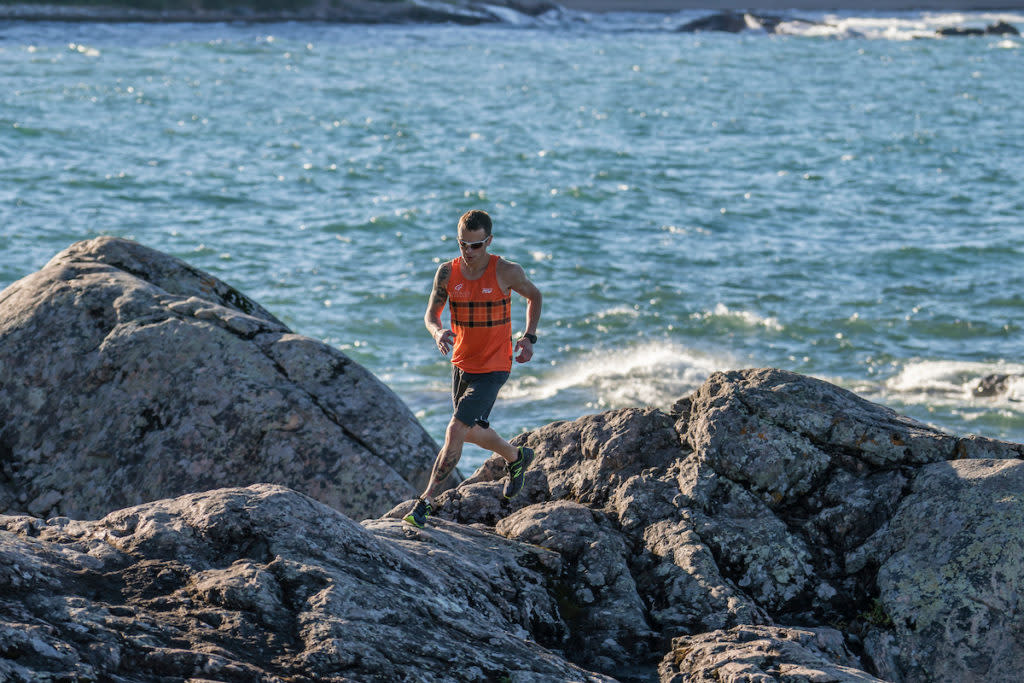 Suggestions for Beginners:
Grom - South Trails - 1.2 mi - Easy - ↑116ft ↓124ft
"Grom is the perfect trail for beginners. It's easily accessible, under two miles, and the terrain isn't very technical."
Suggestions for Experienced/amateurs:
Morgan Creek Loop - 7.1 mi - Intermediate - Elevation: ↑843ft ↓839ft
"The Green Loop is an intermediate trail around 7.5 miles in length. It's somewhat technical in spots and also has some elevation gain."
Suggestions for Experts:
Blue Loop - Mt. Marquette - 3.8 mi - Advanced - ↑642ft ↓637ft
"The more advanced Blue Loop, although just under four miles in length, offers a lot of technical footing and just under 200 feet of elevation gain per mile."
Favorite Route:
"I really like the BLP (Board of Light & Power) and 550 trailheads because you can string together multiple trails to get exactly the run you're looking for. I might start out at the BLP and end up on Hogback, or just loop around aimlessly enjoying the people. The familiar faces of hikers and their pups add to the enjoyment. The trails also run along the Dead River and the sound of the water is very relaxing. These are also some of my favorite winter trails because of the ice formations in the area."
Want to see where Neal's trail and endurance running takes him?
Follow him on Instagram - @nealcollick 
Ready to pack your running shoes and hit the Huron Mountains and shores of Superior?