Summer adventure doesn't get much better than sunny days spent SUPing on Lake Superior. Though there are *limited* services with stand up paddle board rentals, you shouldn't let that stop you from exploring your SUP options. Because endless unsalted adventure is just a few tips and clicks away.

Boards 
First things first—before you can get going, you need to get the right gear. When it comes to SUP boards you really only have two options as far as body-type. The Solid SUP, or the Inflatable. Solid boards tend to be a bit sturdier, better for beginners and choppy water, whereas the inflatable boards are better in calmer waters with more experience riders. However, the inflatable boards tend to be MUCH cheaper. So if you're not seriously committed to getting out & SUPPing every day, an inflatable board will definitely be your best bet - plus they're way easier to store.
Other equipment essentials: Paddle, PDF (personal floatation device), and leash (it's important you and your board stick together).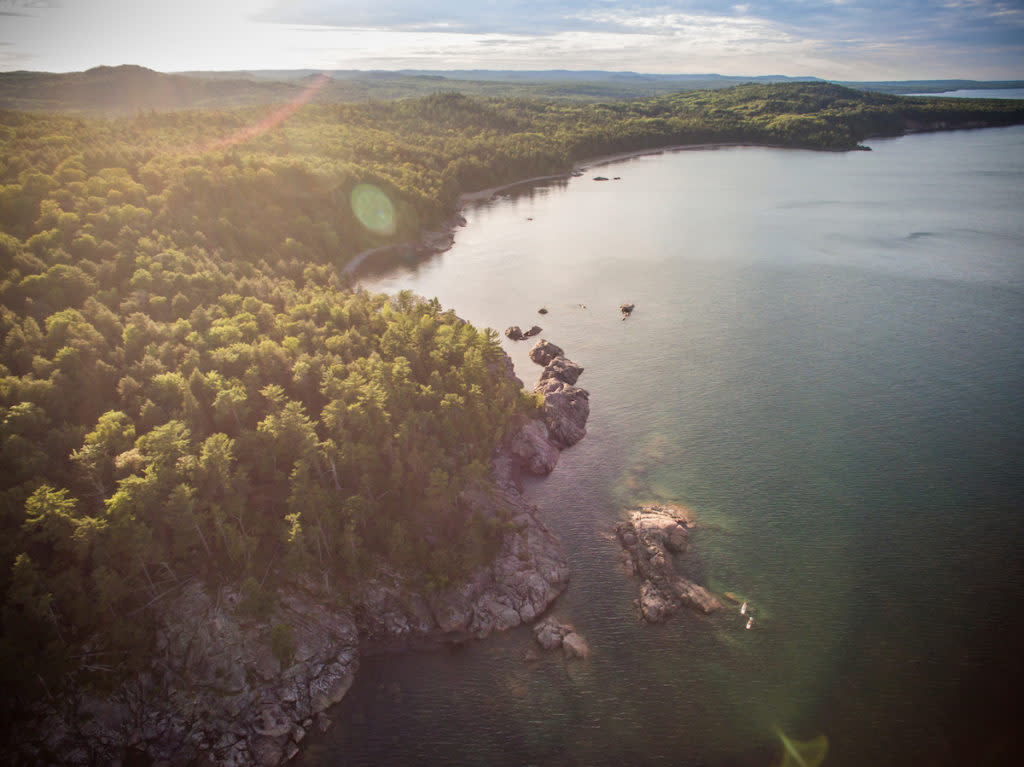 Spots
Find the perfect SUP spot for you—Inland lakes tend to have warmer, calmer water (especially compared to Superior).
We recommend Harlow Lake or Teal Lake if you're looking for an inland lake.
But if you're ready to take on Lake Superior, Presque Isle is definitely the place to go.

Shops 
Rent One
1401 Presque Isle Ave
Marquette, Mi
(906) 227-1369
Shop Local
514 N Third St
Marquette, Mi
906-226-7112