Big Bay's rugged wilderness and uncrowded setting has attracted hikers in the know for years, but some of the hiking trails were hard to find. Big Bay has opened some new trails and marked some existing ones so finding the perfect hike has never been easier. There are now many options for hiking, with trails ranging from easy climbs with a view suitable for families and visitors with disabilities to very challenging trails fit for the most experienced hikers. With Big Bay's rugged beauty, it is important to note that some trails don't have bathroom facilities or cell phone service so please plan accordingly. Pack a picnic, some hiking boots and your sense of adventure for a hike in Big Bay.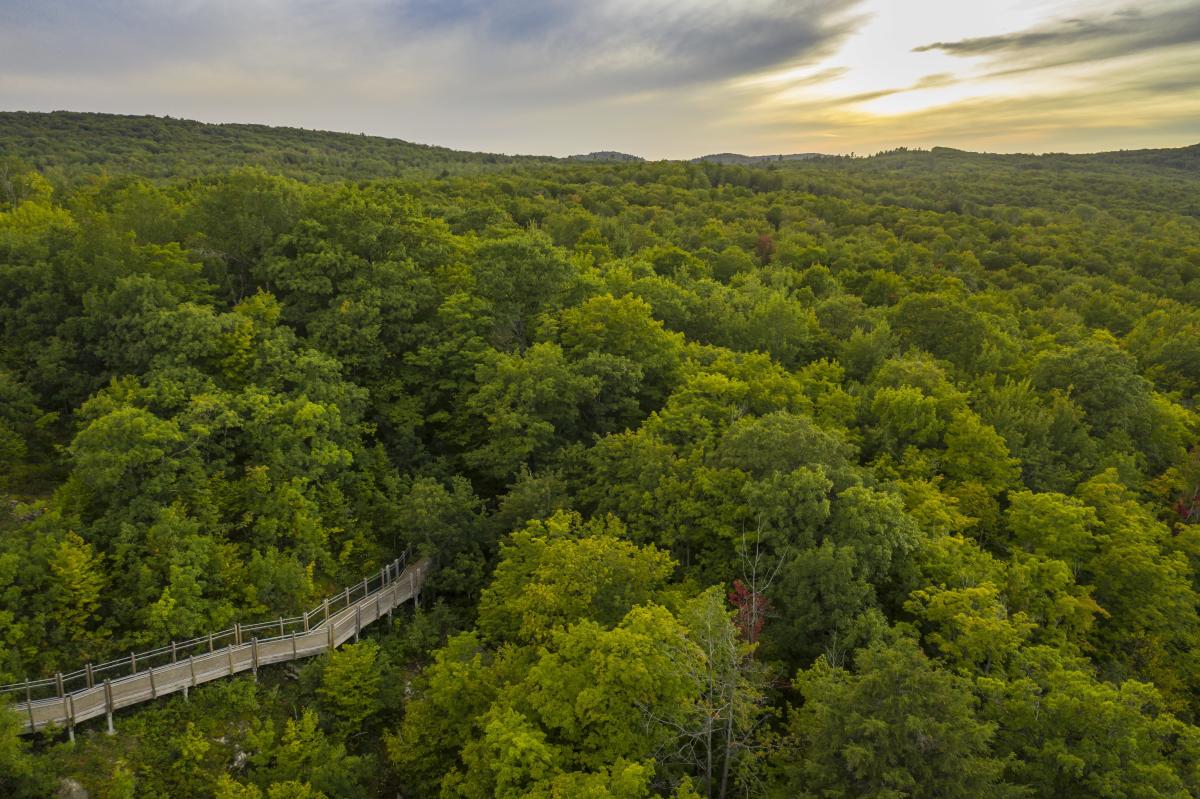 Thomas Rock
Boasting panoramic views of Lake Superior and the forested landscape of Big Bay, Thomas Rock is a local favorite. Park in the onsite parking lot and take the easy walk through the trees and across the bridge up to Thomas Rock. On a clear day you'll meet couples, families, and pets all making their way up to the incredible vista at the top. Look out for information posts along the way that describe the plants and local wildlife. Railings, benches along the trail, wide paths and onsite toilets make Thomas Rock a fun and easy excursion for most visitors. The unparalleled views of Lake Independence, Lake Superior, and miles of wilderness makes the trip well worth it. on.
The trailhead is on Route 510, about one mile from the intersection with Route 550. Length: 15-20 minutes. Difficulty level: Easy.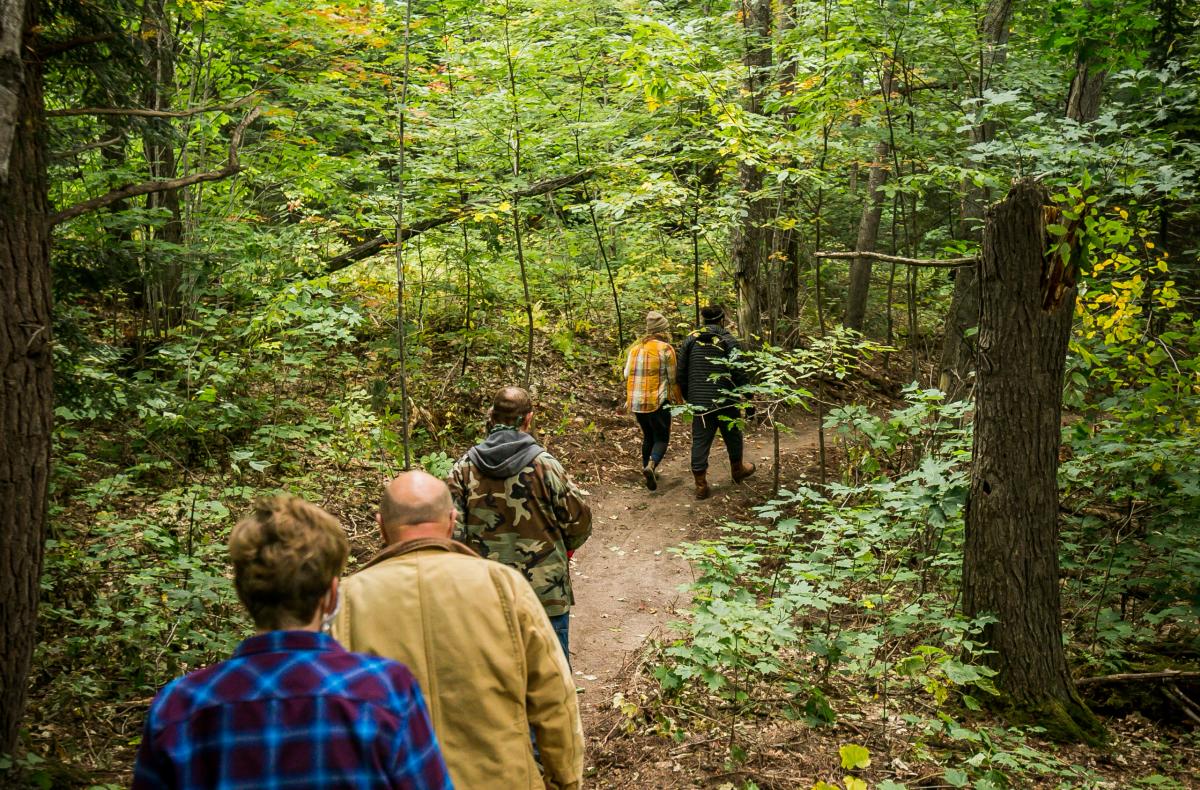 Big Bay Pathway 
The Big Bay Pathway, popular with skiers, is now open for hikers too. When snow isn't on the ground, take advantage of 16 km of "groomed wilderness" right in Big Bay's backyard—the trailhead is walking distance from downtown and there is limited parking nearby. There are a range of loops available, so plan your trip beforehand and look out for the Noquemanon Trail Network signage to help guide you. You might even come across the students from Powell Township School doing their daily hike. 
The trailhead is on Dump Road, about one mile from the intersection with Route 550. Length: Varies. Difficulty level: Easy to hard.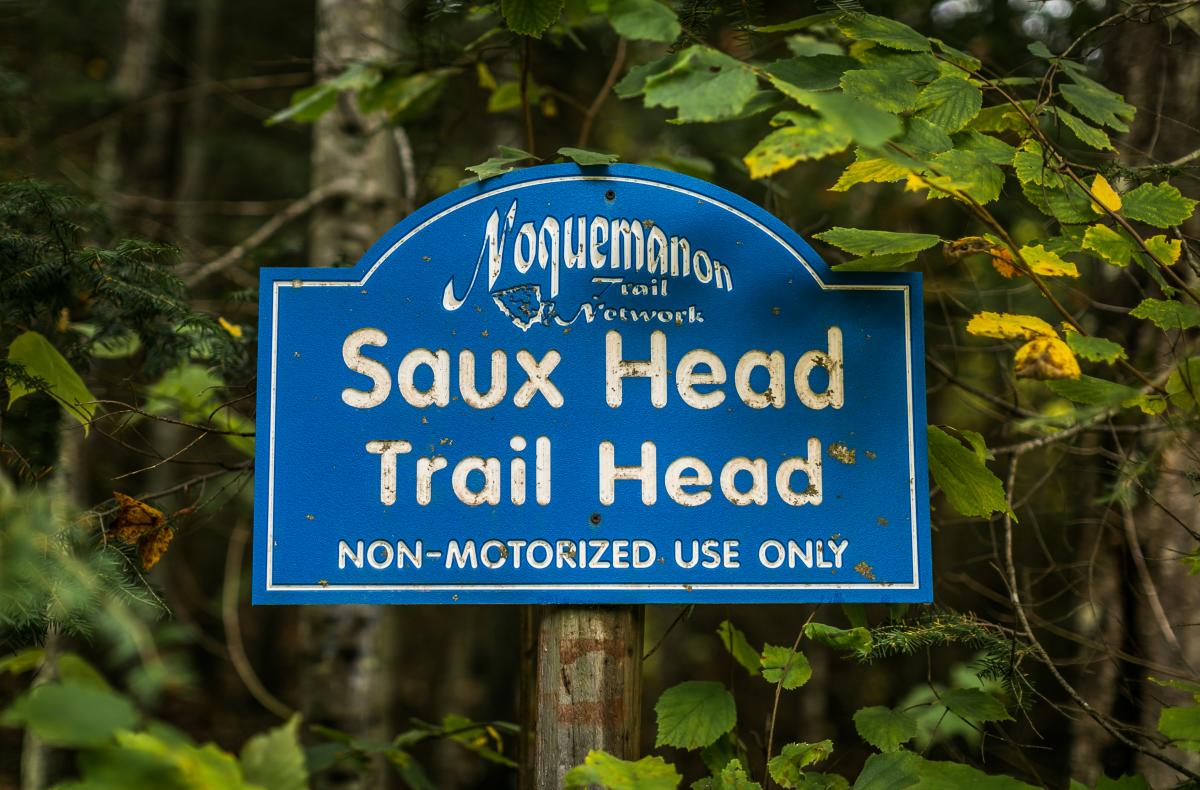 Saux Head Trails
For a quieter nature experience and plenty of hikes to choose from head to the Saux Head Trails, named for the nearby Saux Head Lake. This trail system is located just outside of Big Bay and is marked with the blue arrowheads of the Noquemanon Trail Network. An outer loop of 12 km and a variety of inner loops wind their way between old-growth white pines and hemlocks sometimes offering a peek of Saux Head Lake. This trail is open for hikers, runners, and bikers when there is no snow on the ground, and to cross-country skiers and snowshoers in the winter. Parking (not paved) is available as well as rustic bathrooms at the trailhead. 
The trailhead is off Saux Head Lake Road, about halfway between Marquette and Big Bay. If coming from Marquette, turn right off Route 550 onto Saux Head Lake Road and make another left after about one mile. Parking is available after another half mile. Length: Varies. Difficulty level: Medium to hard. 
Sugarloaf Mountain
Conveniently located off Route 550, Sugarloaf Mountain is a beautiful stop for anyone heading to Big Bay from Marquette. Parking is available and the trail is well-signed. There are "easy" and "difficult" routes to the top, with stairs and platforms to help you along the way. Make it to the top and you will get 360-degree views of Marquette, Lake Superior, and Big Bay. Spend some time taking in the views on the sturdy observation decks and make sure to check out the monument to a local Boy Scout troop leader. If Sugarloaf is too crowded, continue down the road to Thomas Rock.
The trailhead is on Route 550, about six miles north of Marquette. Length: 1 mile long and 30 to 40 minutes. Difficulty level: Medium to hard.