As the weather in Marquette County is caught in transition between winter and spring, there's more than one thing waking and warming up in northern Michigan. And the end of hibernation calls for serious celebration. April 14, Angry Bear is back on Spring St. with more beer, more food, more music, more fur, and more fun than ever before.
  [caption id="attachment_15981" align="aligncenter" ]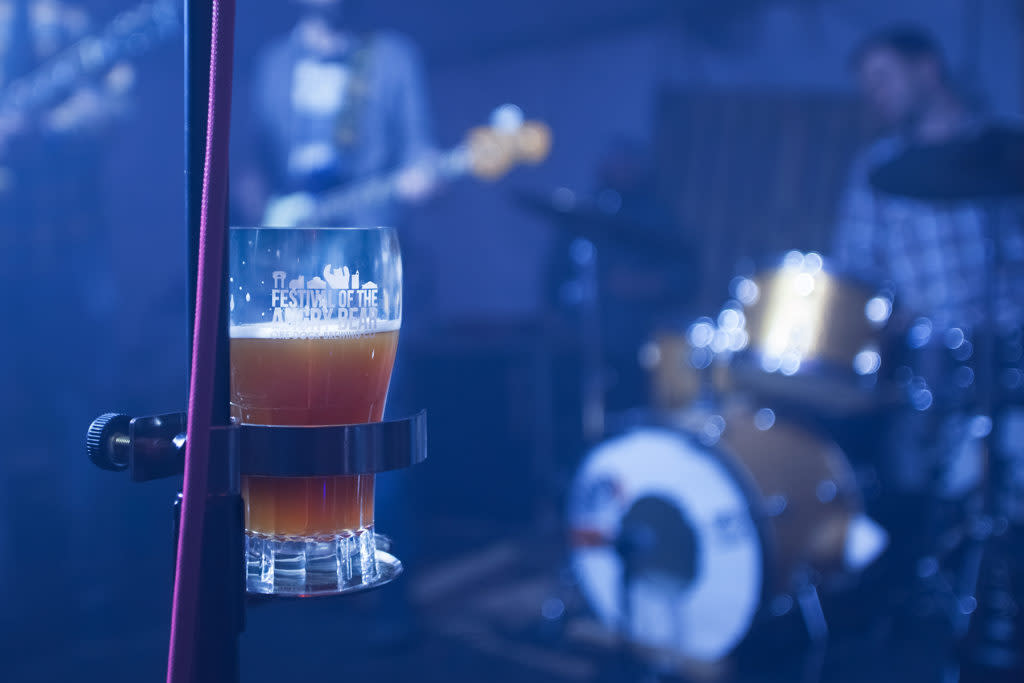 📷: Ashley Williams[/caption]
More Beer
Alongside the wide array of beer Ore Dock usually offers, this festival showcases its barrel-aged side, specifically some signature sours including the anticipated Angry Bear. There's also some new barrel-aged offerings in store for us, which they'll be announcing soon. Just like last year, no tokens or cover fee, simply pay for a refillable pint glass ($6) or a stainless steel tankard ($25). Must be 21+ to drink.
  [caption id="attachment_15982" align="aligncenter" ]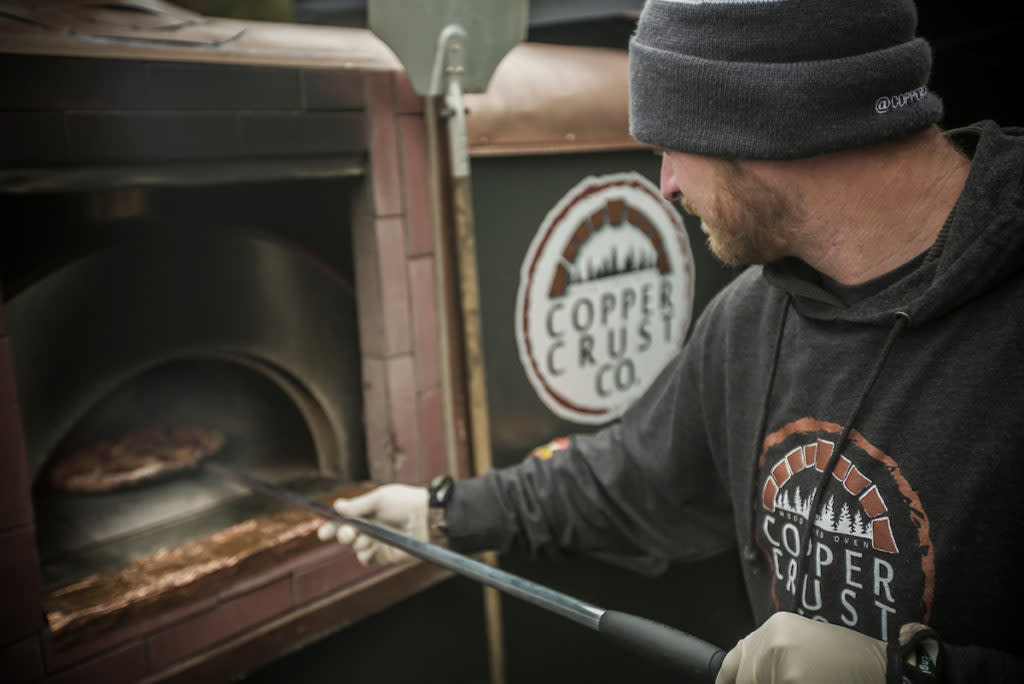 📷: Aaron Peterson[/caption]
More Food
This festival isn't just about the beer, it's a seasonal celebration. Which is why
Steinhaus, Dia de los Tacos, Copper Crust Co., and Superior Mobile Koney are serving up some local-favorites, all of which pair perfectly with your pint of choice. Plus, drinking on an empty stomach is never a good option, so definitely dig in before you begin.
  [caption id="attachment_15983" align="aligncenter" ]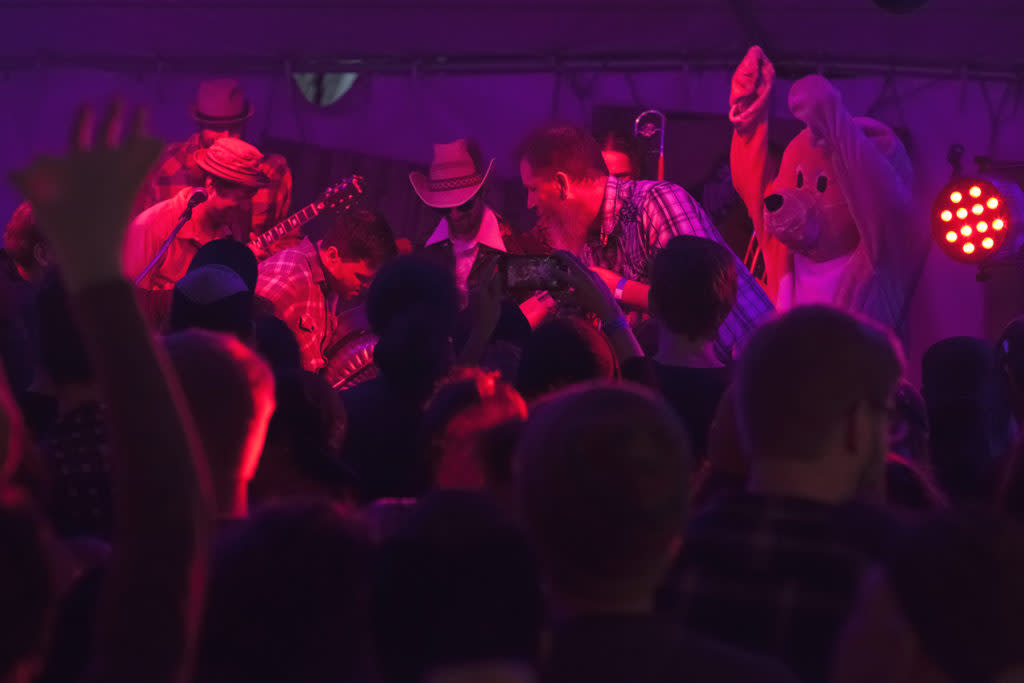 📷: Ashley Williams[/caption]
More Music
The lineup - stellar as always with each act worthy of headlining status, including two stages and music until midnight.
2018 Lineup:
3:00 PM         
Last Gasp Collective
4:00 PM         
Steve Leaf & the Ex Pats
5:00 PM         
MARCH OF THE ANGRY BEAR
5:30 PM         
Lalo Cura
6:45 PM         
Strung Together
8:00 PM         
Ignorant Mob
9:00 PM         
Them Coulee Boys
10:30 PM       
Galactic Sherpas
  [caption id="attachment_15984" align="aligncenter" ]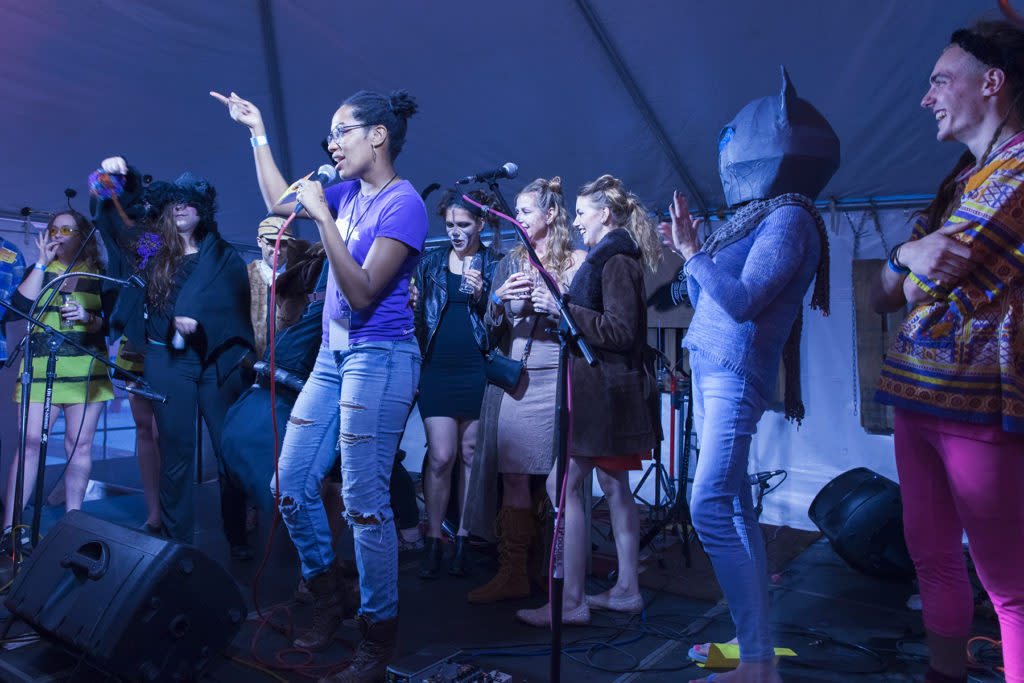 📷: Ashley Williams[/caption]
More Fur
The Woodland Creature Costume Contest is back and anticipated to be bigger than ever. Come dressed up as any creature of your choosing and you could win more than $100 in prizes from participating businesses in downtown Marquette. Throughout the day from 3-8 pm, contenders will be granted a golden ticket from festival staff before taking to the stage for final call at 8 pm, which will be emceed by Breakwall Comedy.
  [caption id="attachment_15985" align="aligncenter" ]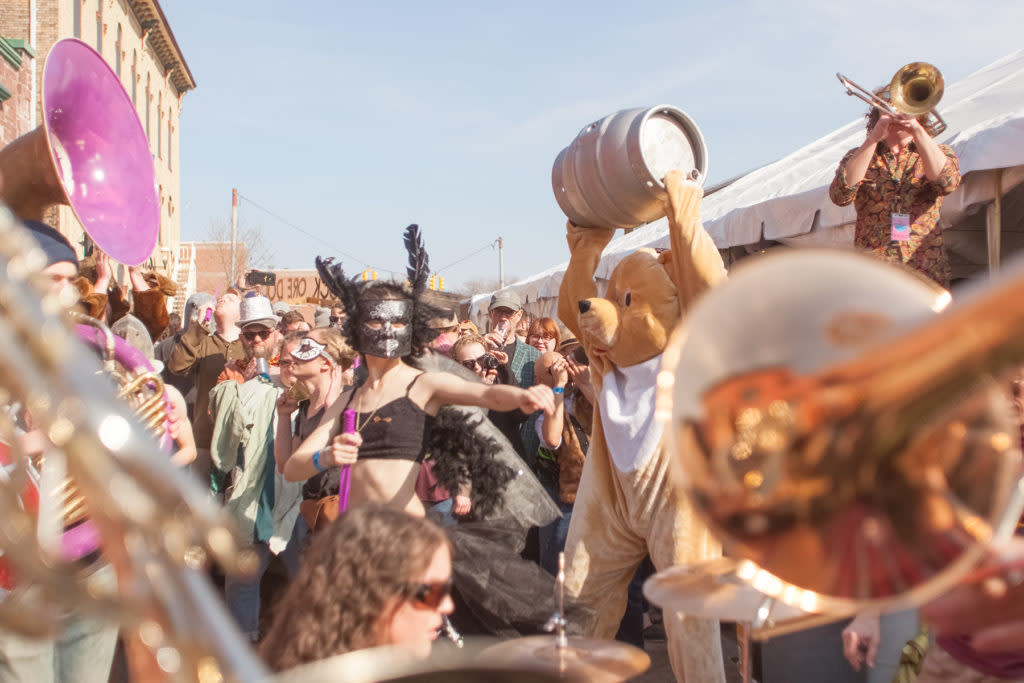 📷: Ashley Williams[/caption]
More Fun
Don't miss the special Angry Bear edition of Science on Tap with Rolf O. Peterson, Research Professor from Michigan Technological University, talking "The Wolves of Isle Royale" at 3 pm in the community space.
Then at 5 pm in the tent, The
March of the Angry Bear
parade commences with appearances from WhoDatBrass and other affiliates of the Angry Bear professional.
Followed by a special screening of short films from Fresh Coast Film Festival at 6 pm. Festival founders will be in the community space to talk Fresh Coast 2018 and sell some early tickets for the event in late October.
Follow on Fb
More Event Info
Places to Stay