One of the best parts about the Midwest is the changing of seasons, and winter in Marquette County is no exception. Our chilly climate lends a special, snowy twist to the mix for all of your favorite outdoor adventures and activities. Here's 5 sure-fire ways to get outside and get your winter-fix.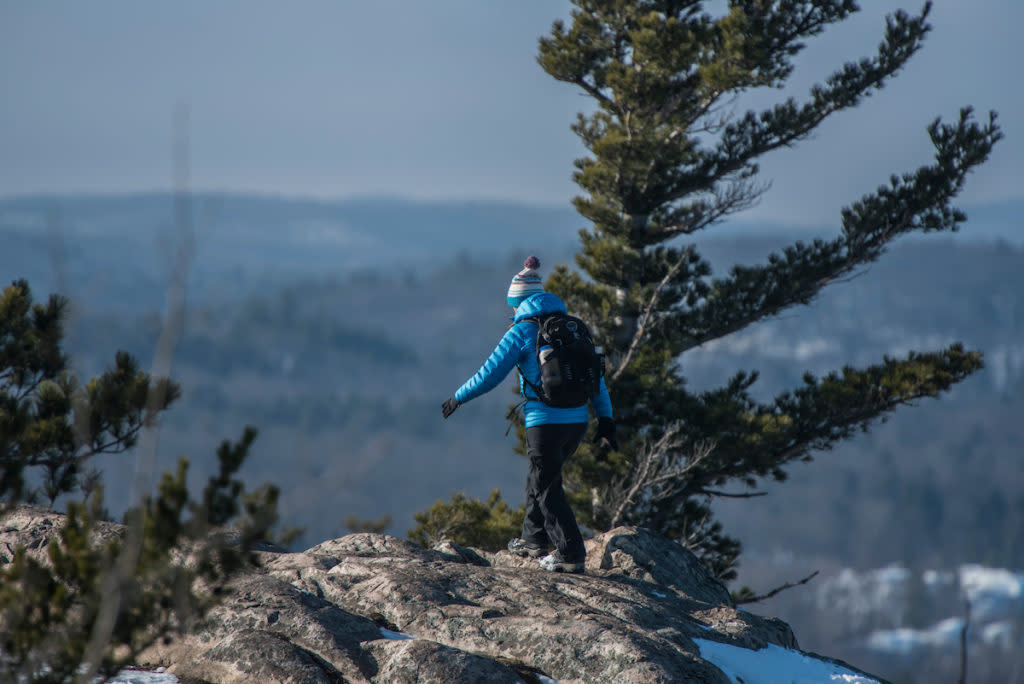 Hiking
Winter hiking in Marquette County quite literally means 'walking in a winter wonderland'. With blankets of snow covering just about every surface and stretch of the land and Superior you can't help but feeling all warm and cheery inside. And the views from Hogback, Sugarloaf, Mt. Marquette, and Marquette Mountain are just as sweet and dreamy when caked in sea of snow.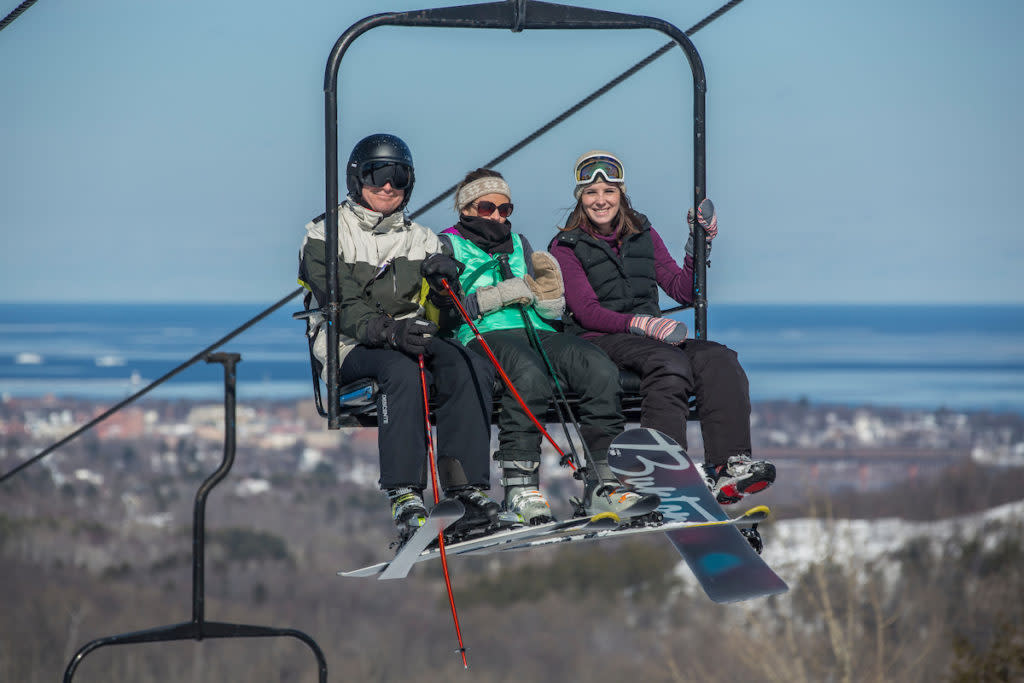 Skiing
In Marquette County, our rugged terrain is always powdered, and ready-to-ride in the wintertime. Plus, our ski-hill has some seriously stunning scenery, including a view of Lake Superior from the lift. Not to mention, we host some pretty rad events like the Suicide Hill Ski Jump and Noquemanon Ski Marathon.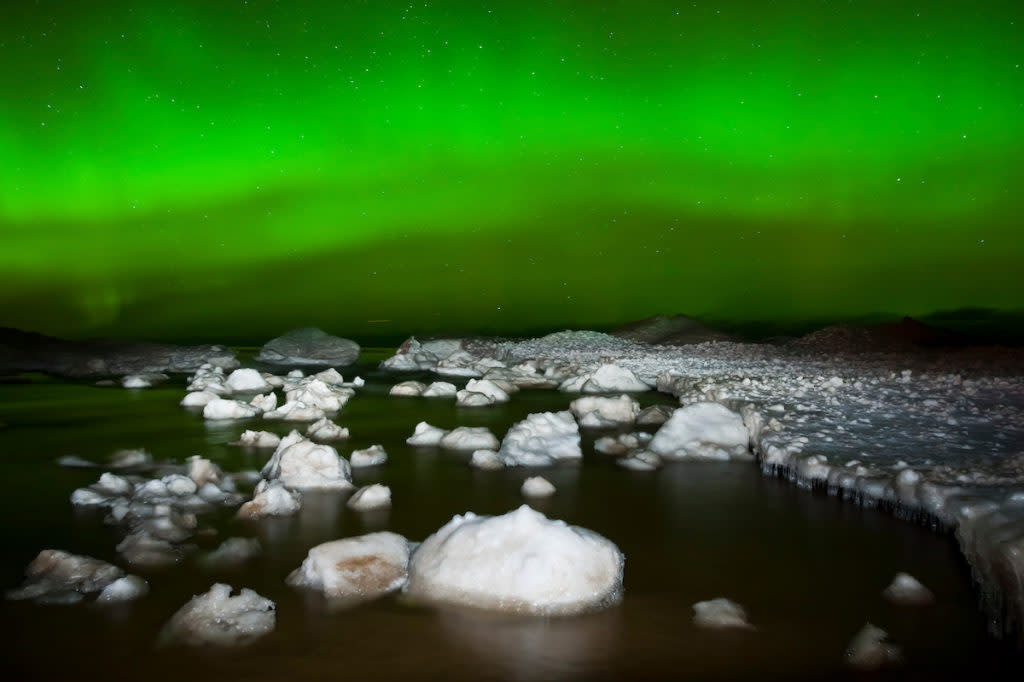 Northern Lights
One upside to longer, darker nights? A higher chance of catching the northern lights. Just be sure to bundle and boot up before embarking on your wintry trek. On top of your heavy coat, we recommend a hat, hand warmers, a thermos of cocoa, and some nice wool socks. A camera might be nice, too.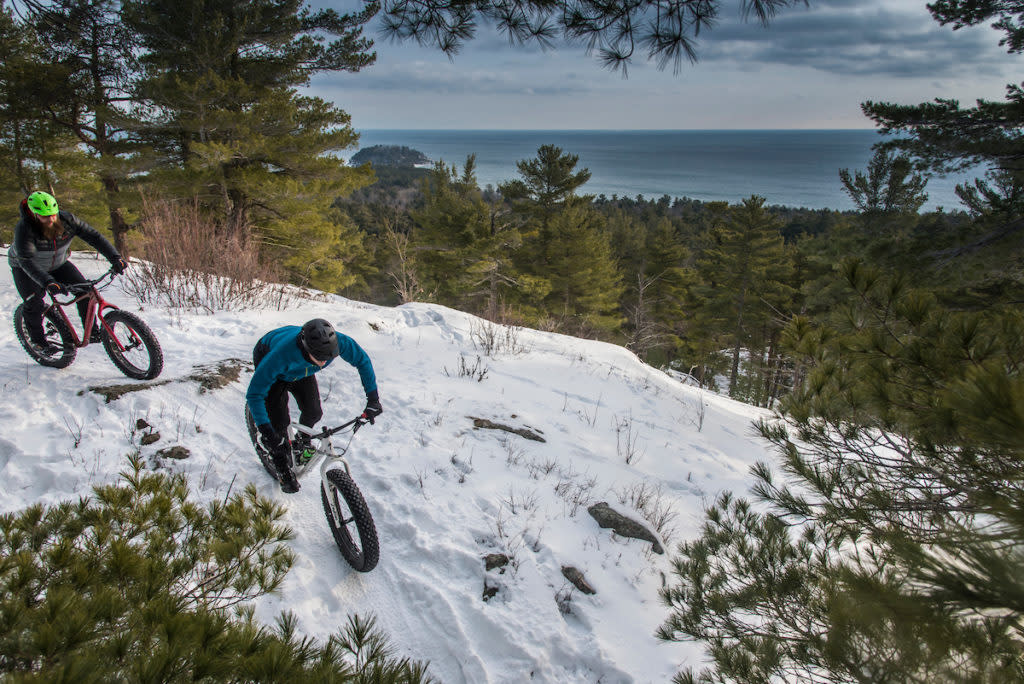 Fatbiking
It's no secret that we love snow—and with over 60 miles of freshly groomed, snow-packed trails—Marquette County is on the map as the fat biking Mecca of the Midwest. Come for our epic events, stay for our incredible singletrack.  
Fishing
Never got around to that fall fishing trip you and all your buddies were talking about? That's okay. Here, fishing is a year-round endeavor, from freshwater to ice fishing, we've got your fill. And although ice fishing is obviously colder than freshwater and fly fishing, it's also way cooler.  

Play outside this winter, plan your trip to Marquette County, Mi.