Unplug and reconnect this summer during a family vacation in Big Bay. Join in the fun of community events or chat over dinner at local hangouts with friendly Big Bay residents. Discover extensive woodlands, majestic Lake Superior and welcoming Lake Independence, and a slower pace of life perfect for fun and rejuvenation. Whether you're camping, spreading out in a variety of accommodations offered through Airbnb and VRBO, or staking your claim in a locally-owned hotel, here are some of our top recommendations for summer in Big Bay with kids.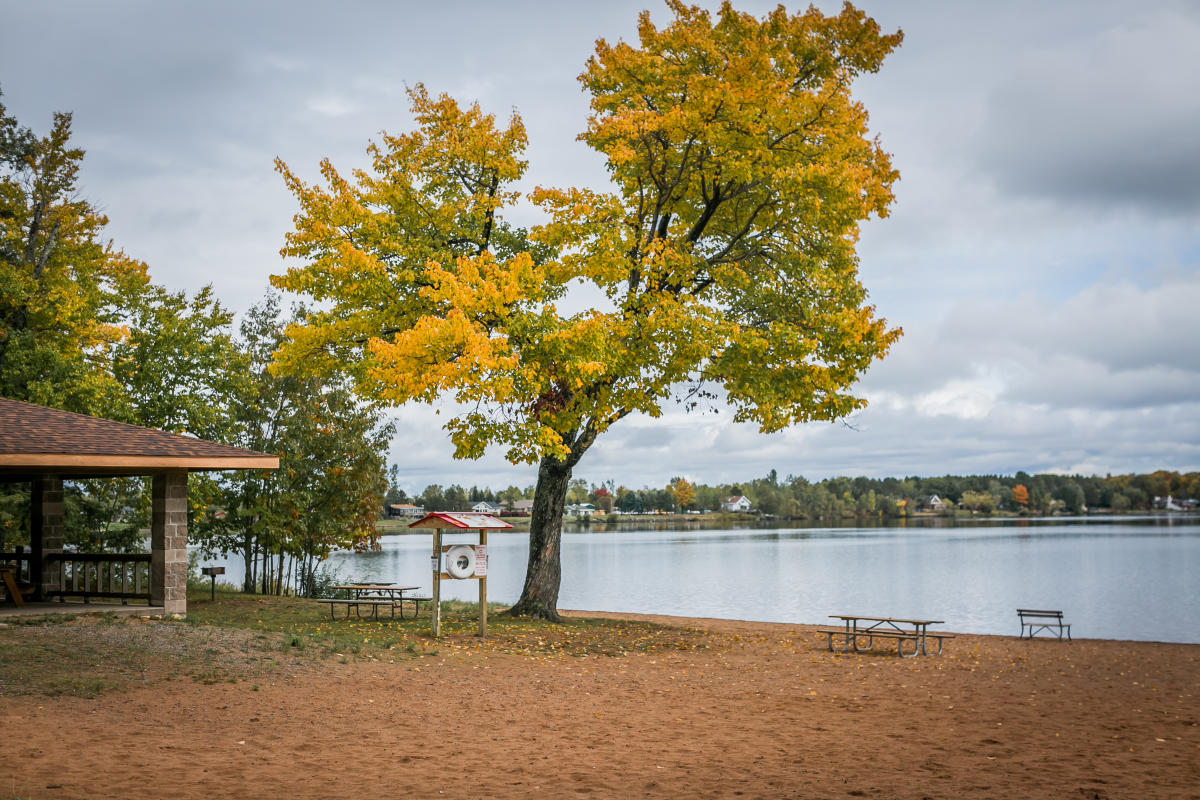 Camp or Picnic at Perkins Park
Perkins Park & Campground is located on Lake Independence and offers 73 campsites, ranging from full hook ups for your RV, to rustic sites without electricity for your tent. You can also rent-a-tent if desired! The Park offers a playground, sand beach for swimming, an ADA accessible trail to the lake, fishing, a boat launch, and convenient access to Cram's General Store for supplies and Big Bay's eating establishments. Book your campsite well in advance through Marquette County, as the campground is often at full capacity during the summer.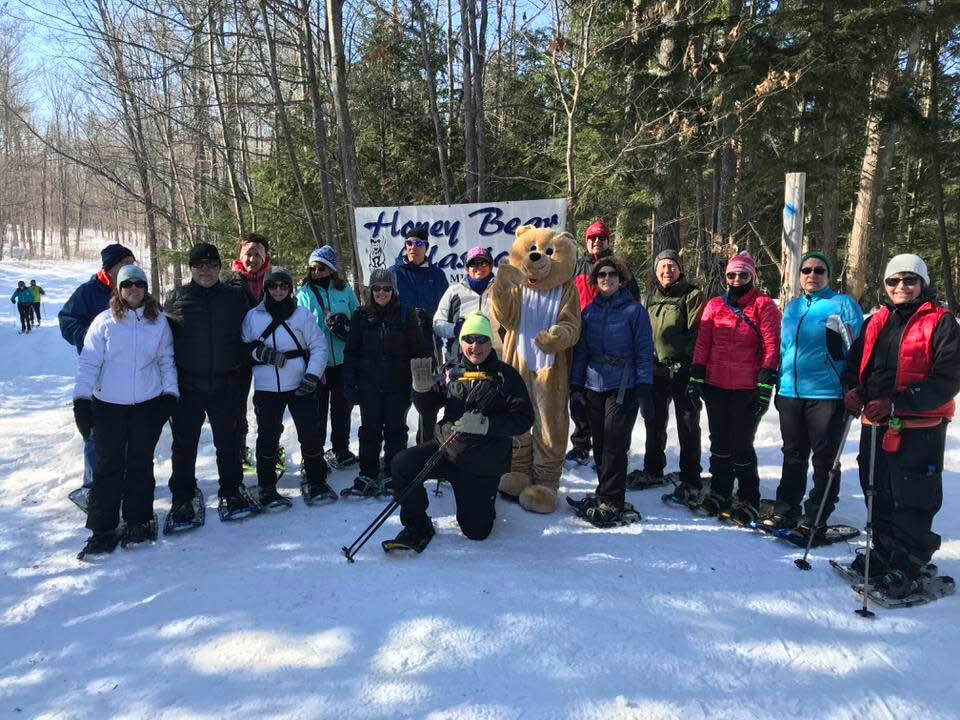 Events for the Whole Family
Join the Powell Township Parks and Recreation Committee in celebrating summer with an exciting line up of monthly concerts in Draver Park! Bring your dancing shoes, a blanket or chair, the kids, and grandparents too! The Summer Concert Series is a fundraiser for the Big Bay Pathway, the local cross-country skiing and walking trail, and concessions and non-alcoholic beverages are available for purchase. The event is free to attend. Check out the Parks and Recreation Facebook page for dates and details.

Interested in sporting events as a family affair? Consider planning your trip around the annual Big Bay Relay team running event in May or the Cracked Courts Classic Tennis Tournament in August.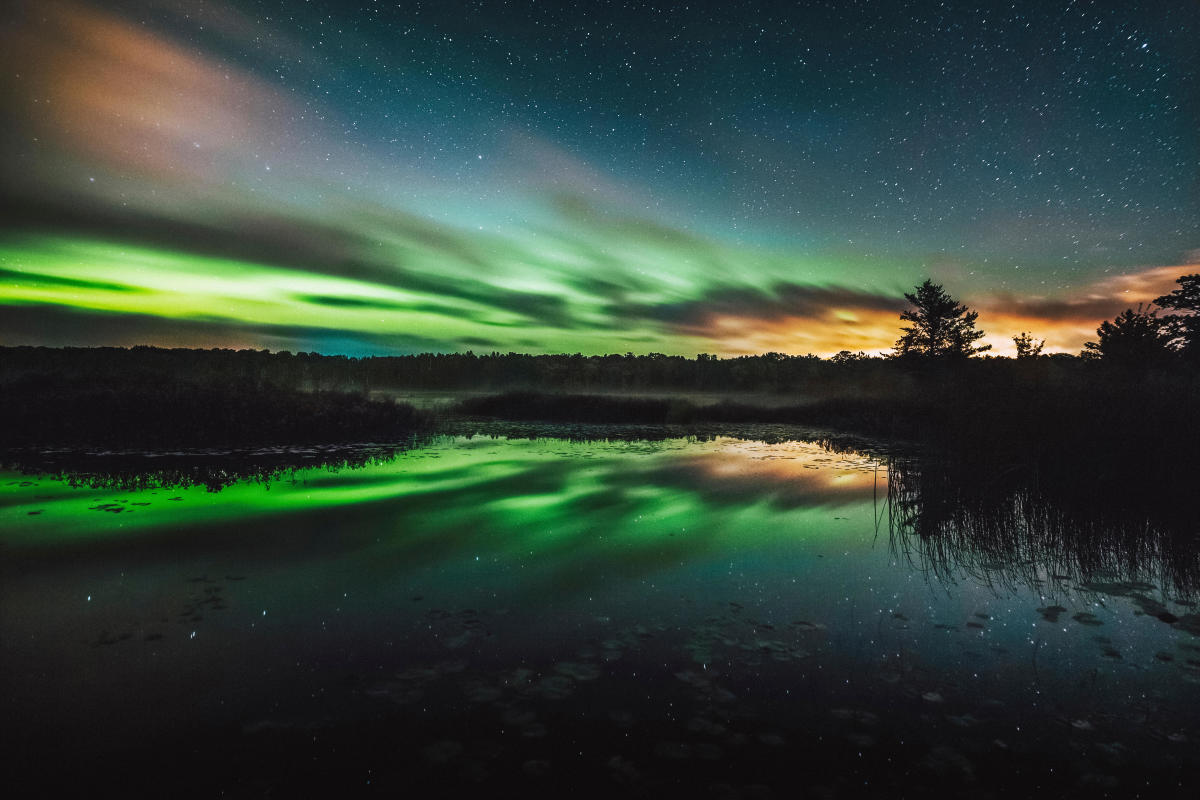 Celebrate Independence Day with a Bang
If you are in town on July 4th, don't miss Bay Cliff Parade. Bay Cliff is the nation's only full-summer therapy camp for children with physical disabilities. The kids at Bay Cliff, along with their counselors, create costumes based on a cabin theme for the Big Bay 4th of July parade. This has become a great event for many campers working on strength and endurance, as well as for the town of Big Bay, who comes out to see the kids and their patriotic spirit! Local businesses and some residents also have floats, and the Township hosts games at Draver Park with free ice cream and soda.  
The Saturday after the 4th, Big Bay offers one of the best small Independence Day celebrations in the Upper Peninsula with "Fire on the Bay." This professional-caliber beach fireworks display is a great time for all ages! The fireworks are traditionally fired from the north side of the Big Bay Harbor on Lake Superior. Spectator areas are on the public beach at Burns Landing and in the harbor area. Due to limited parking, consider walking to the beach from the downtown (1 mile from Perkins Park). Feel free to stop any local, and they will point you in the right direction! Handicap parking is available at the harbor. The event is free to attend, with funds raised by donations for the fireworks show.
Explore Breathtaking Nature
Big Bay offers miles of hiking and biking trails for your summer enjoyment. Check out Thomas Rock Scenic Overlook. This short ADA-accessible trail provides an easy hike with rewarding views of Lake Superior, the surrounding wilderness, and Big Bay. Learn more about this special place through postings about the area's flora, fauna, and history. Next, venture to the Yellow Dog Community Forest. The main trail of this 2-mile round-trip hike ends at the 20-foot Yellow Dog Falls. Finally, enjoy hiking or biking on the various trail loops of Big Bay Pathway and Saux Head Trails. These Noquemanon Trail Network trail systems are groomed for skiing in the winter but provide excellent paths for a restorative nature walk in the summer. Up for a more difficult hike? Make your way to Pinnacle Falls.
Enjoy Big Bay's Best Known Feature: Big Bay!
Visit Burns Landing Historic Park and Beach for a swim in the actual Big Bay on Lake Superior. Recent additions include handicap-accessible toilets, a boardwalk from the cabin to the beach, and benches and grills. (Note: the beach on Lake Superior is unguarded and undeveloped.) While you're there, don't miss Burns Cabin. This is a historic log structure thought to be one of the first buildings in the Township and provides historical interpretation of Native American inhabitants and frontier settlers who called Big Bay home. If you like to get out on the water, put in your boat at the nearby Big Bay Harbor (Lake Superior) or at Perkins Park (Lake Independence). Up for a tour on the water? Call Sore Arms Charters, who can handle your family's sightseeing and fishing needs.
Learn more about these options on the Discover Big Bay Map.