It's easy to spot a freighter along the shores of Lake Superior, but have you ever spotted the boat always parked along US-41 in Harvey? We're talking in this case, about the entrance to the
Dry Dock Bar and Grill
. The restaurant is a short drive along the big lake if you're coming from downtown Marquette, but riding the bike path along Lake Superior from town might be the best way to get there. Once inside, the Dry Dock feels like a cozy Upper Peninsula bar. We arrived on a Thursday night to a bustling waterhole where patrons, young and old, were clearly enjoying the cocktails and food.
Twisty bread with a homemade cheese spread and deep fried mushrooms appear on the table soon after we're seated. While munching on the appetizers, we're quick to ease into the hometown atmosphere. All the worries from the week disappear with each bite of goodness. While kicked back at the table, we ordered our dinners. I'm a sucker for pizza and have heard that the Dry Dock pizza never disappoints. Cruising down the specialty pizza list is pure entertainment.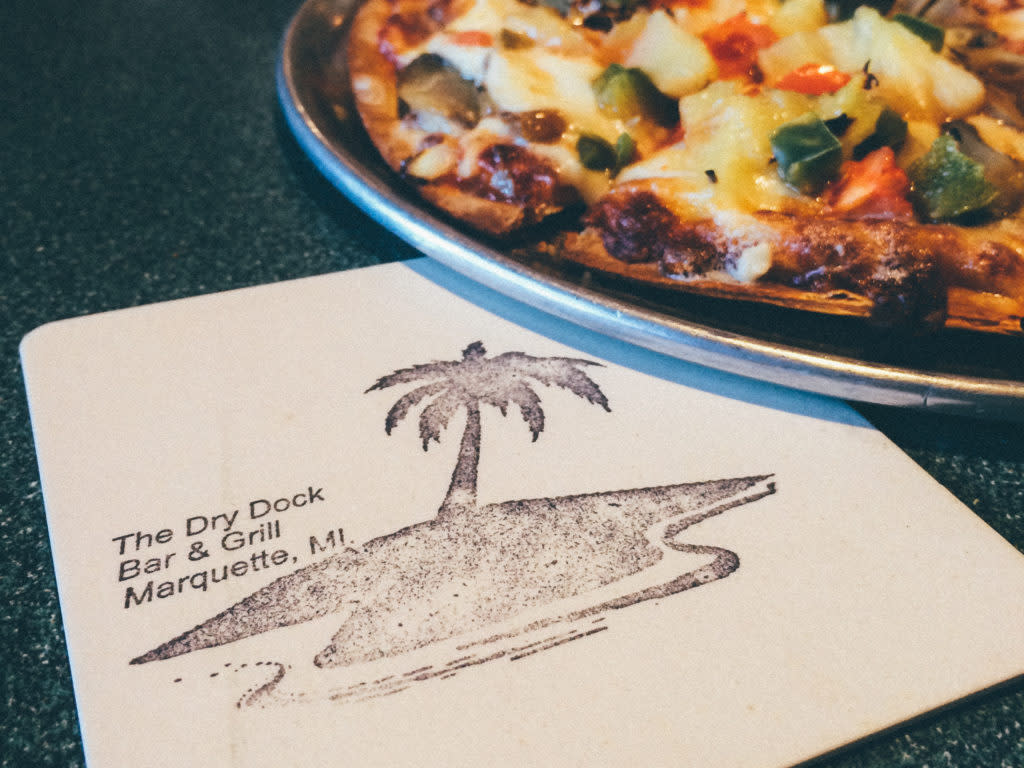 Pizza sauce with a tang of mustard, white queso sauce, and crumbled taco chips are just a few of the diverse ingredients. Looking for a gluten-free pizza? They have you covered. I went with the veggie pizza and added pineapple for a little zest.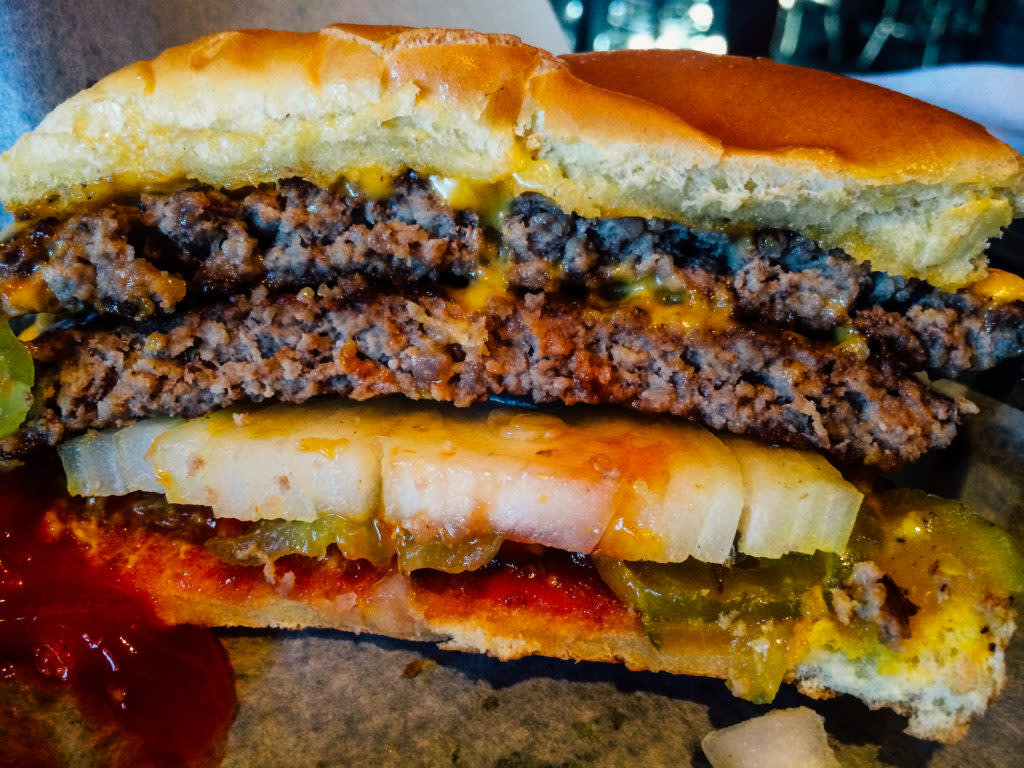 There is a "monster burger" on the menu with no description. You can let your imagination run wild with the thought of what makes it a monster. My date was up for the challenge and put it on the order. The pizza didn't last too long at the table. The crust was crisp, the sauce was full of flavor and the veggies were fresh! Fun Fact: The burger is almost always going to be good when there is a steak knife in the middle. It's not monstrous in size, but rather in flavor, with cheese dripped in between both patties. He had no trouble finishing the burger and looked pleased with each bite. Whether you are meeting a friend at the bar, having a family dinner, shooting pool, or looking to unwind with some tasty food, the Dry Dock Bar and Grill has you covered.
Words/Photos by Rachel Sabin
________________________ Click
here
to check out the Dry Dock Bar and Grill on Facebook. Hours: 7 a.m. - 2 a.m., Monday - Sunday. Location: 5029 US 41 S., Harvey, Michigan Contact number: 906.249.3298