Odds are if you live in Marquette and not under a rock, you've probably heard of fat biking by now, or you've at least seen someone out of your car window, on a freezing cold day, riding around the hilly sidewalks, streets, or trails of Marquette on two fat tires; wondering to yourself why, and how in the world anyone finds joy in such a strenuous sport. I myself, am not quite sure yet, but here's what I do know about fat biking.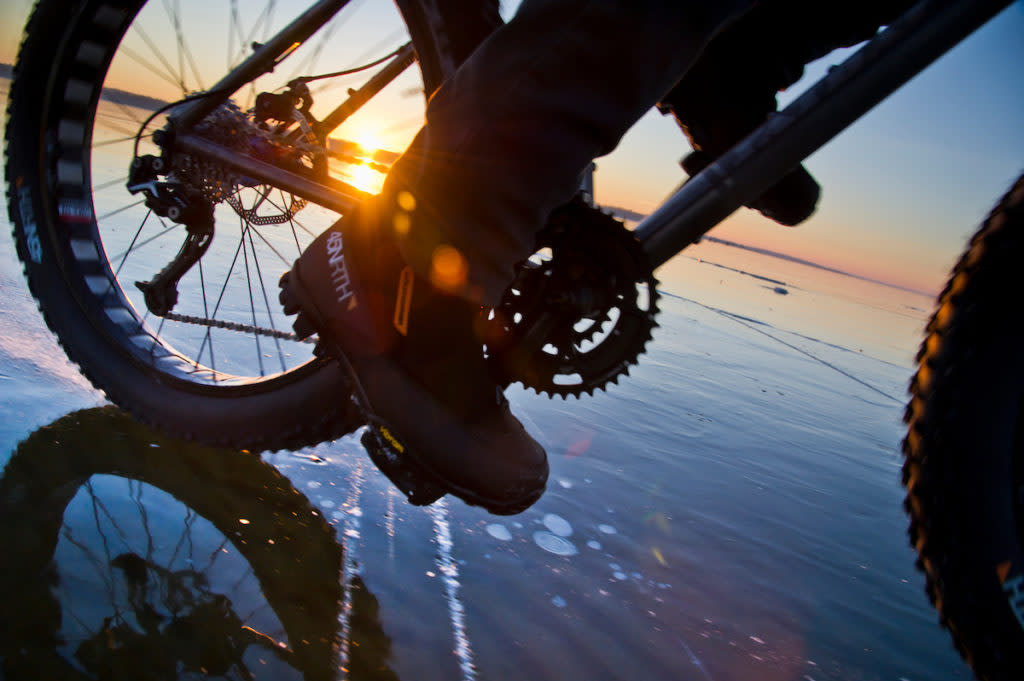 The Nuts & Bolts Over a decade ago, fat biking originated in Alaska and a few years later worked its way down to the lower 48 states. Over the past 7 years here, fat biking has evolved and expanded, now naming Marquette County a world premiere fat bike destination, known to many as the fat biking Mecca of the Midwest. Coming in stock, hard tail and full suspension models and resting on anywhere from 3.8 - 4.8 in. knobby tires, fat bikes can be easily termed the monster trucks of the bike world. With additional upgrades available such as hand warmers, gear bags, and disc brakes, fat bikes are far from being slender in build. Known for durability and incredible handling over rough terrain in all seasons, fat bikes are commonly used in the winter season for snow biking enthusiasts. If one were to climb onto one of these behemoths, they would be impressed with the ease of balance and sense of security while riding. Having such a wide tire inflated with about 2-8psi, the amount of surface area of tire gripping the snow makes for a more cool and comfortable ride.
Gear Up Wearing the proper clothing and equipment is vital for any winter sport. However, it is important to not overdress for snow biking. A good rule of thumb is that you should be slightly chilled on the bike before you begin pedaling. 45nrth is ranked among riders as the most popular winter cycling clothing brand. From heavy-duty winter footwear to windproof cycling caps, 45nrth has you covered for serious gear. Add some gloves/liners, and a good thermal, breathable base layer and you're good to go. Of course, there are other options as well, if you want to check out other big names in fat biking apparel/information visit Gore Bike Wear and Fat-Bike.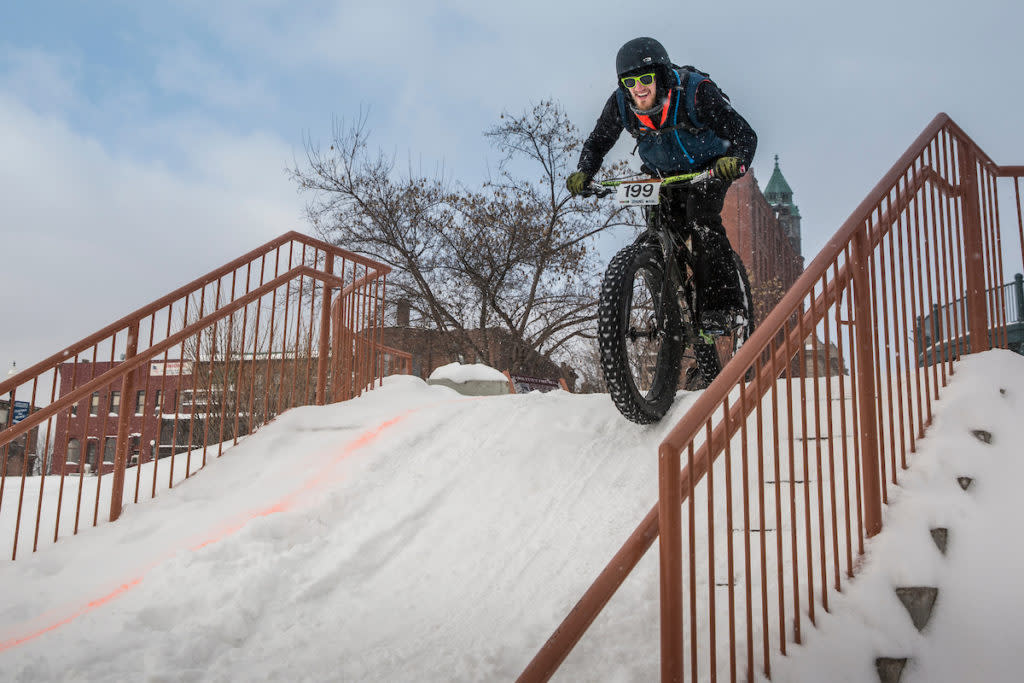 Ride On Marquette County is home to 60 snowy miles of groomed fat bike trails, including the Noquemanon SBR + NSBR (snowbike route and north snowbike route), and the RAMBA (SBT) Snowbike Trails. Events Wild Side of the Noque Snow Bike Race When: Sunday, Jan. 29, 2017 at 10:00 AM Where: Mass Start at the Forestville Trailhead Online Registration Deadline: January 25, 2017 at 11:59pm EST 906 Polar Roll When: Friday, Feb. 17- Sunday, Feb. 19th, 2017 at 10:00 AM Where: "Across Marquette County connecting the Snow Bike Trail (SBT, R.A.M.B.A) in Ishpeming to the Snow Bike Route (SBR, NTN Singletrack) in Marquette." Online Registration Deadline: Wednesday, Feb. 15, 2017 at 5:00 PM ET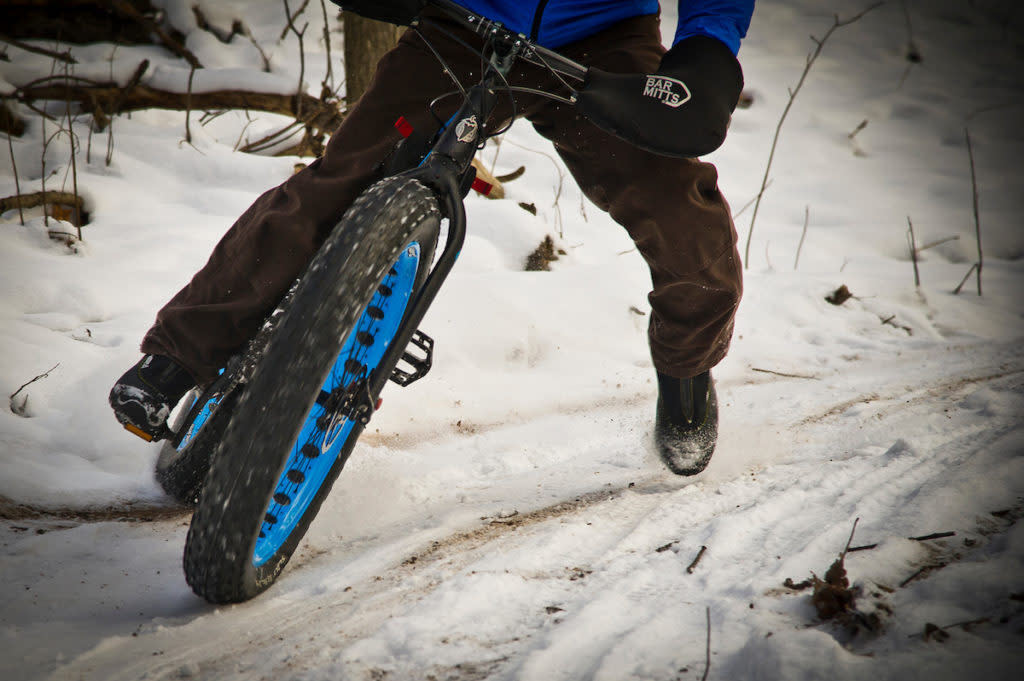 Stop & Shop! Looking to hit the snow bike trails in Marquette County today? Bikes are available for demo, rental, and or purchase at these awesome locations in Marquette County: Lakeshore Bike 505 North Lakeshore Boulevard Marquette, MI 49855 906.228.7547 Flying Moose 351 W Washington St Marquette, MI 49855 (906) 273-2246 Downwind Sports 514 N. Third Street Marquette, MI 49855 906.226.7112 Quick Stop Bike Shop 1100 North 3rd Street Marquette, MI 49855 906.225.1577 Sports Rack LTD 315 W. Washington Street Marquette, MI 49855 800.775.8338