One weekend, every June, hundreds of mountain biking, trail running, and hiking enthusiasts pack their gear and head to Marquette. A three-day long celebration of all things trails, Marquette Trails Fest hosts events for every silent sports enthusiast. This year's event takes place from June 24th through June 26th.
It's been unseasonably warm in Marquette County this year, so hopefully you have had plenty of time to get out on the trails and stretch your winter muscles. If you are still feeling a little frail, here are five group events that will whip you back into shape for this year's Trails Fest races.
Events listed range from weekly to monthly. Even if you're just visiting for the week, each of the rides or runs offers a chance to experience Marquette County's unique trail systems with the people who know them best.  
Mountain Biking Quick Stop Bike Shop Tuesday Night Rides: Cover some new ground with the crew that has been keeping Marquette's bikes in tune for over 30 years. Established in the late 1970's, Quick Stop Bike Shop (Facebook) has been around longer than any bike shop in Marquette. The shop hosts a group ride every Tuesday night throughout the summer. The rides take off at 6:30 from behind the shop and covers different mountain biking routes weekly.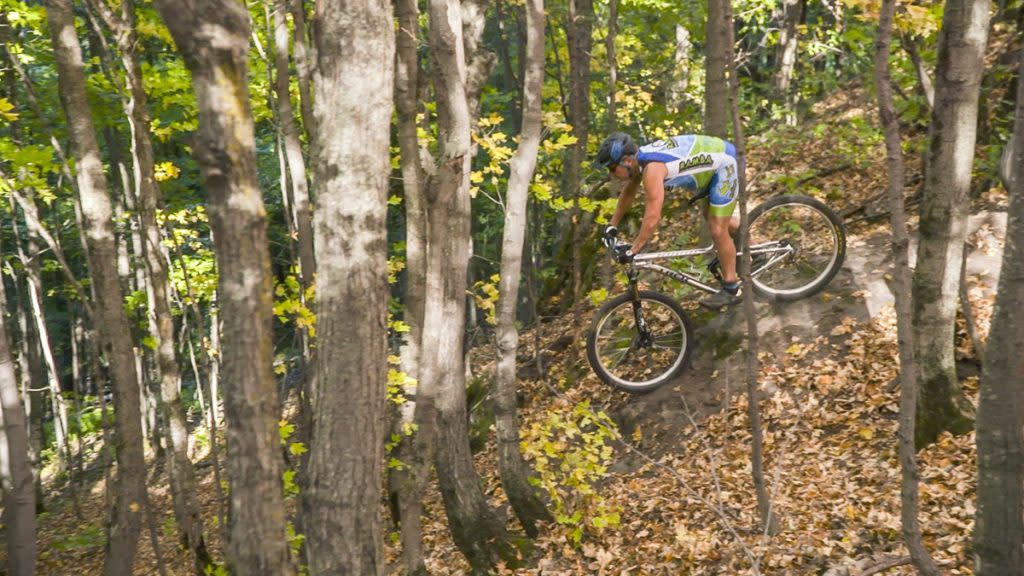 RAMBA Westend Wednesday Night Rides: If you're biking single track in any neck of the woods between Ishpeming and Negaunee, there is a good chance that the Range Area Mountain Bike Trail Association (Facebook) maintains it. While these trails don't always see the same amount of traffic as their Marquette counterparts, they offer some of the best riding in Marquette County. The club hosts group rides every Wednesday night throughout the summer. During peak season, the rides have been known to gather over 100 bikers. They general break up into three or four groups based on experience. Riders of all skill levels are encouraged to attend. Meet at Cognition Brewery in Ishpeming, Wednesday evenings at 6:00. Ride leaves at 6:30 p.m. sharp.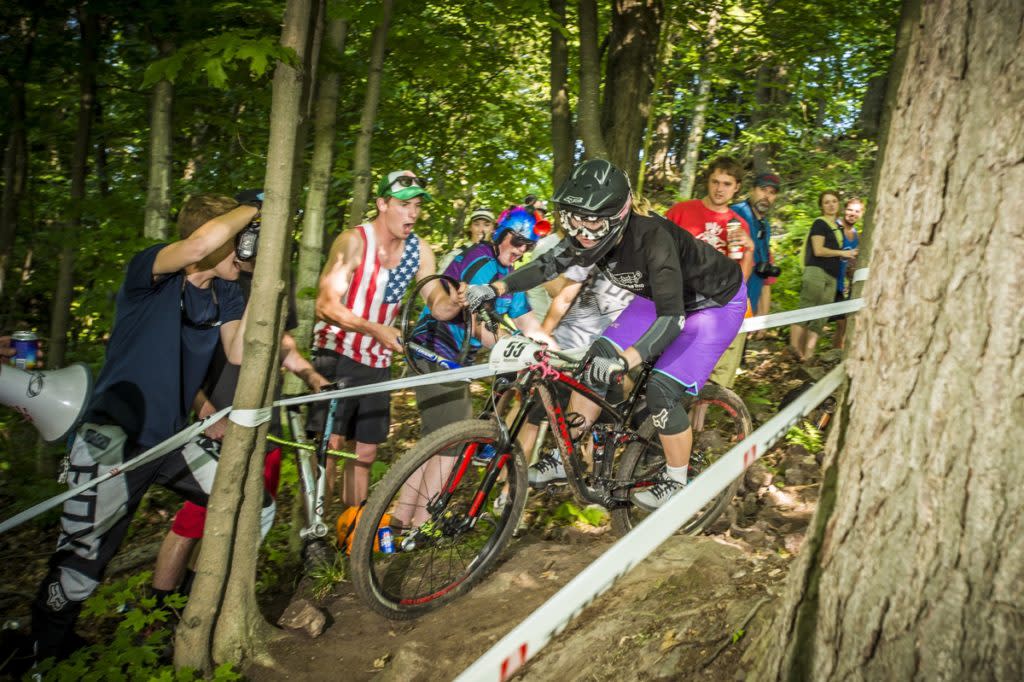 Marquette Gravity Sessions: Racing can be intimidating, especially when you're cruising over jagged rock gardens and gnarled root-strewn trail on the saddle of a mountain bike. But if you're looking to test yourself against other riders, the Marquette Gravity Sessions is the place to start. It began with the intention of providing an "unintimidating" entry into mountain bike racing and a hangout for local riders. Each event tackles a different style of racing including classic downhill, enduro, and dual-slalom races. The series of races is held at the NTN's South Trails every third Tuesday beginning on May 10th. Trail Running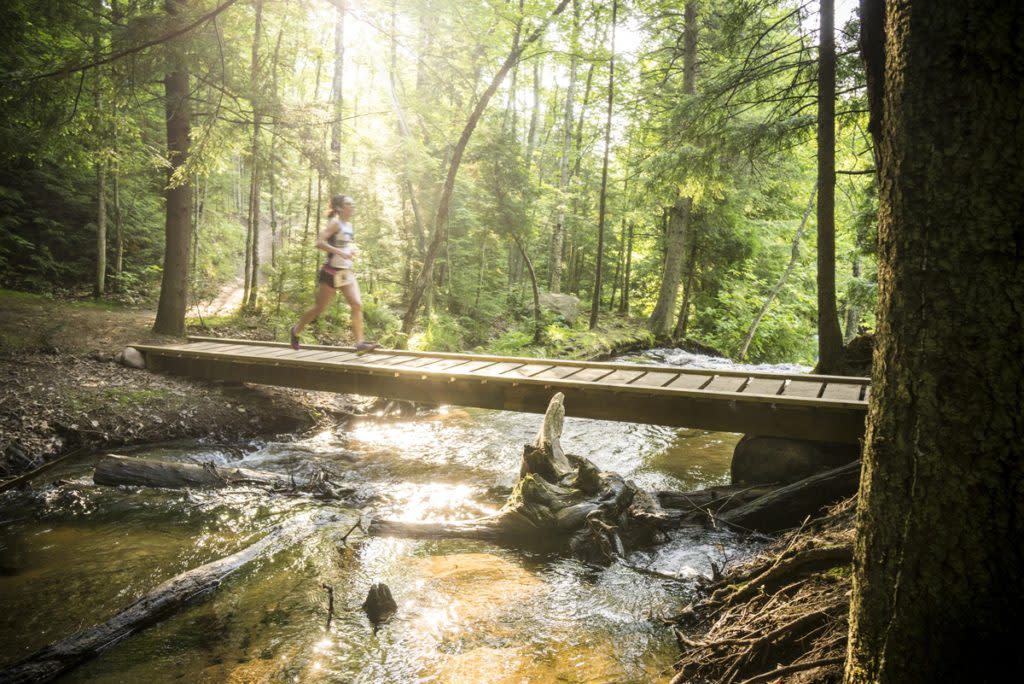 Queen City Trail Runs: Queen City Running Co. is Marquette's newest running store. Shop owner Kevin Thomsen decided to branch out from his family's iconic store, Johnson's Sport Shop, and tackle his own niche. The shop encourages runners to explore a world without pavement with its Queen City Trail Runs. Runners of all skill levels are invited to join a community of trail enthusiasts that is all about getting out there. Runs take off on Tuesday mornings at 8:30 a.m. Starting locations vary and can be found on the shop's website: Marquette Trail Running Series  Looking to race other runners on the trails while ditching any thoughts of bloodthirsty contenders. The Marquette Trail Running Series aims to boost camaraderie amongst trail runners through a little bit of friendly competition. Taking place over the course of the summer, the series consists of eight races on Marquette's pristine trail networks. The events open up to runners who are looking to explore new trails, test their dexterities, and make new friends. Each course will vary in location and style. To receive an overall score in the series, each runner must compete in at least six of the eight races. There is a $5.00 suggested donation for nonmembers per race. For more information contact: Andrew Rickauer 906.250.2005 MarquetteTrailRunning@gmail.com  Checkout Marquette Trail Running here. __________ Don't forget, all proceeds from the event go to NTN singletrack trail building. See you on the trails!