The fall colors are now on the ground and, unfortunately, the white stuff hasn't quite joined the party yet. Popular belief will tell you that November in Marquette is the blandest of months, but that doesn't mean you have to stay inside and start working on cabin fever a month early. Here's the silver lining for a potentially cloudy Marquette County November: [caption id="attachment_8648" align="aligncenter" ]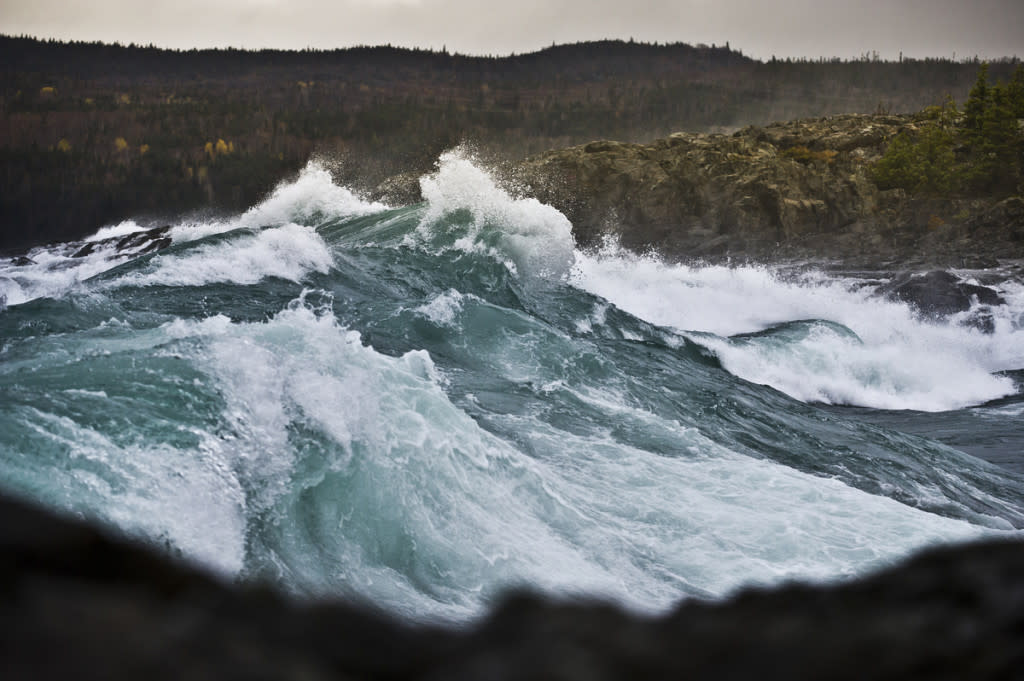 waves[/caption] 1. Experience the "Gales of November" The leaves have fallen, but the waters are rising. Experiencing  Lake Superior's infamous "Gales of November" means seeing ocean-size swells far from saltwater. There's something to be said about standing head-on against 60 mph winds and battering rain along the shore of Superior. Just make sure you're not too close, those waves which can exceed eight feet during particularly violent storms aren't exceedingly friendly. The water looks great from a distance on calmer days, and hikes up Mount Marquette, Sugarloaf and Hogback — as well as near Harlow Lake, Echo Lake and along the lakeshore — are just as beautiful in November. The best part? There's  less traffic at this time of the year than in more popular months like October or July. Think private beaches and hot chocolate.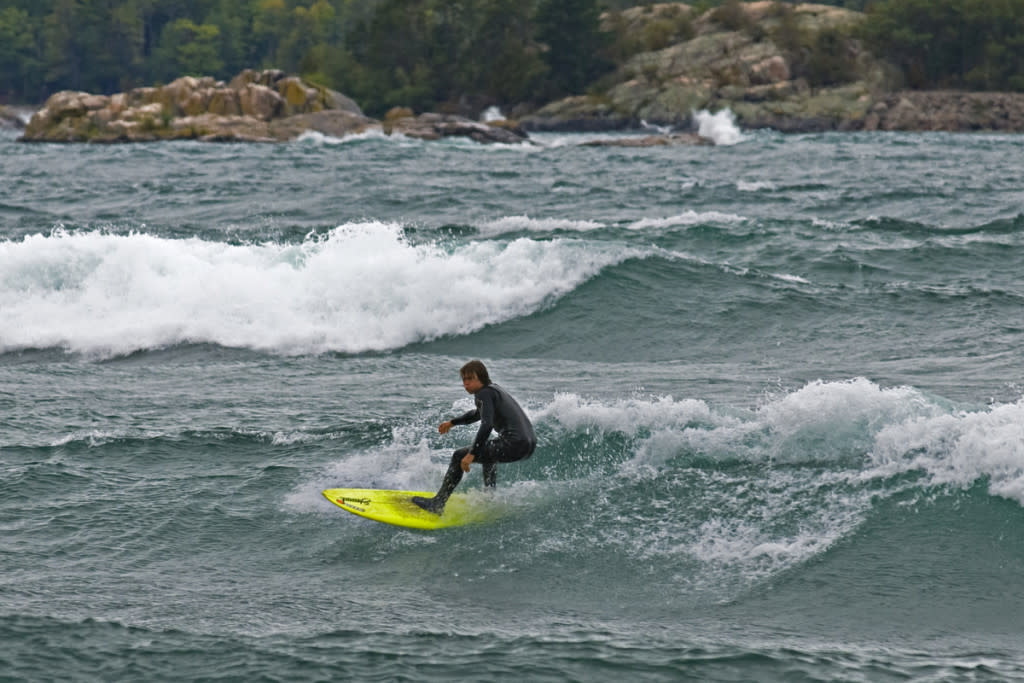 2. Go Surfing (or just watch) Whether you're okay with hanging out in Lake Superior when it's below freezing or not, surfing in Marquette is at its prime in the month of November. The same gales mentioned previously are a freshwater surfer's dream, and spectators can get a glimpse of them on almost any given day in November. Similarly, if you've done a bit of surfing in the southern lakes and want to try your hand at some Superior surfing, November is a great time to come up and see what all the fuss is about. What else is there to do with a strong north wind in November, anyways? For a chance at catching surfers doing their thing, head out to the beach on the southwest end of Presque Isle (called "The Zoo") on a windy afternoon, or otherwise along any of the beaches on M-28 before entering Marquette city limits.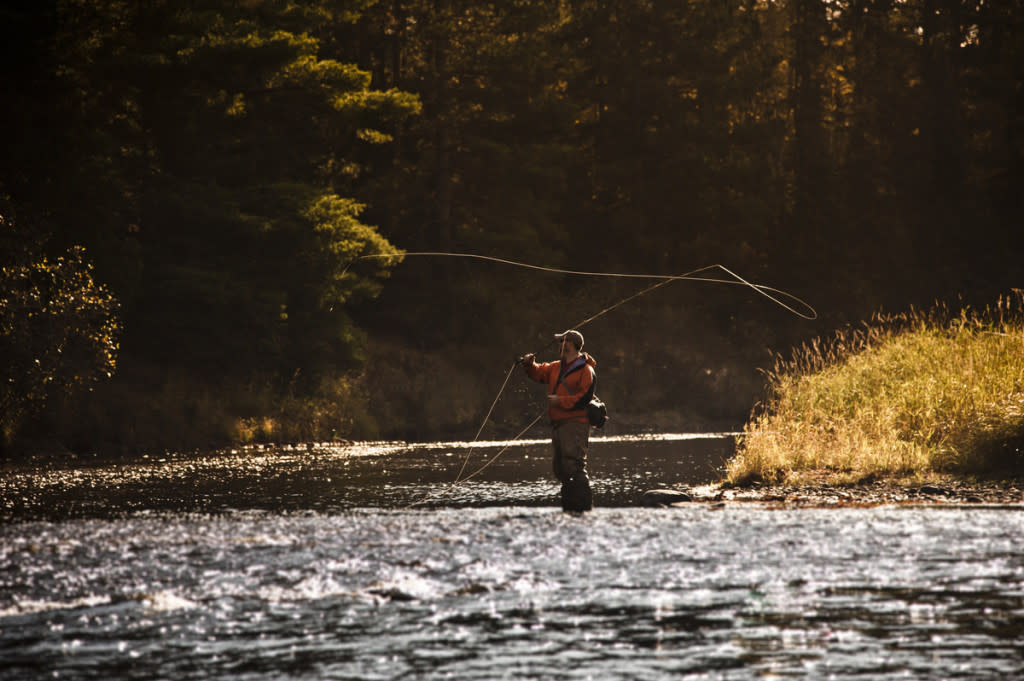 3. Go Fishing You'll need waders, wool socks and a few pairs of long underwear, but numb legs are a small price to pay for the fall salmon and steelhead runs in the waters flowing near Marquette. The Carp and Chocolay Rivers, both just minutes from downtown Marquette, are lit up with spawning cohos, while the steelhead run is starting to produce when the conditions are right. As with all things November in the U.P., the fishing is best when it's raining, windy and cold. But that shouldn't deter you—being drenched and cold won't matter much when you hook up with a hard-fighting Lake Superior steelhead on the banks of a cold, rocky U.P. river.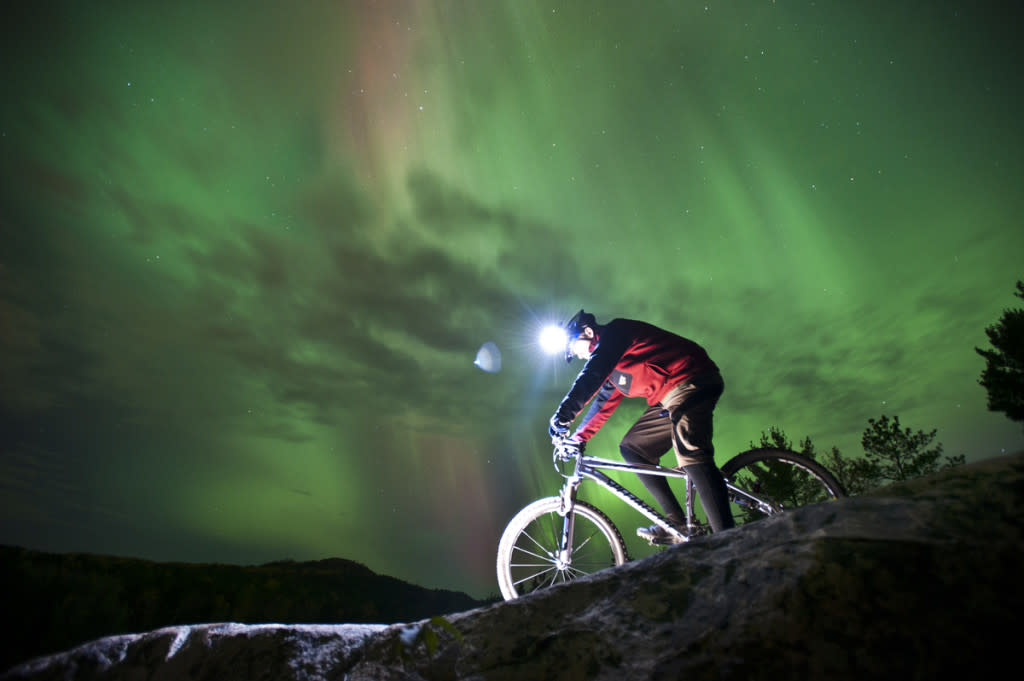 4. Attend an art show, a fundraiser, a bike race or a movie premier Marquette locals know how to get through a dreary November, and that means there is no shortage of events to pass the time. From the annual Culture of Cult Art Exhibition to three different cyclocross bike races to an adventurous fundraiser for a local family, there are countless events to get through the rain and wind this month. Here's a small sampling of the events taking place in Marquette in November: Harlow for Arlo: This adventurous benefit event for a local family will have participants running up to six kilometers near Harlow Lake on Sunday, November 8. Movie Premiers: Marquette Mountain will play host to Warren Miller Entertainment's newest ski film Chasing Shadows a 7 p.m. on November 7. The creators of Superior the Movie, which played to a sold-out crowd at the Vista Theater in Negaunee in the middle of October, will be back on November 13 to give those who didn't make it out the first time a chance to check out this UP-based, award-winning feature film. Culture of Cult Art Exhibition: Curators of the Culture of Cult Art Exhibit will employ a Star Wars theme in their fourth installment of art show, which will be held at Ore Dock Brewing Company in Marquette on November 19. The event begins at 7 p.m. For more information, check out www.cultureofcult.com. UP Cyclocross Races: Three UP Cyclocross series races are scheduled for November, including one at River Park in Marquette that just took place on November 1. Two others are upcoming on the 14th and 15th of November, and will be held at Al Quaal Recreational Area in Ishpeming and Old Town in Negaunee, respectively.
5. Raise a glass What better way to spend a rainy day than enjoying a local beer? Pick up some take-out and go play a board game at Ore Dock, or defeat nature with a Coconut Brown under the heat lamps on the Black Rocks porch. For something a bit different, Cognition Brewing Company — the relative newcomer to the UP beer scene — provides an old alehouse atmosphere in the former laundry and boiler room of the Mather Inn in downtown Ishpeming (and is only a short hike from Congress Pizza!). If a beer with dinner is more what you're looking for, check out The Vierling in Marquette for some whitefish and a pint brewed just a few steps away from your table.   Words By Amanda Monthei