Before you embark on your day's big adventure, we highly recommend a quick pick-me-up. When it comes to coffee roasters, we've got tons of tasty options. With over seven local shops, Marquette County offers so much more than your average cup of Joe. Whether you're just waking up, or you're ready for your mid-day cup, here are some must-try coffee spots.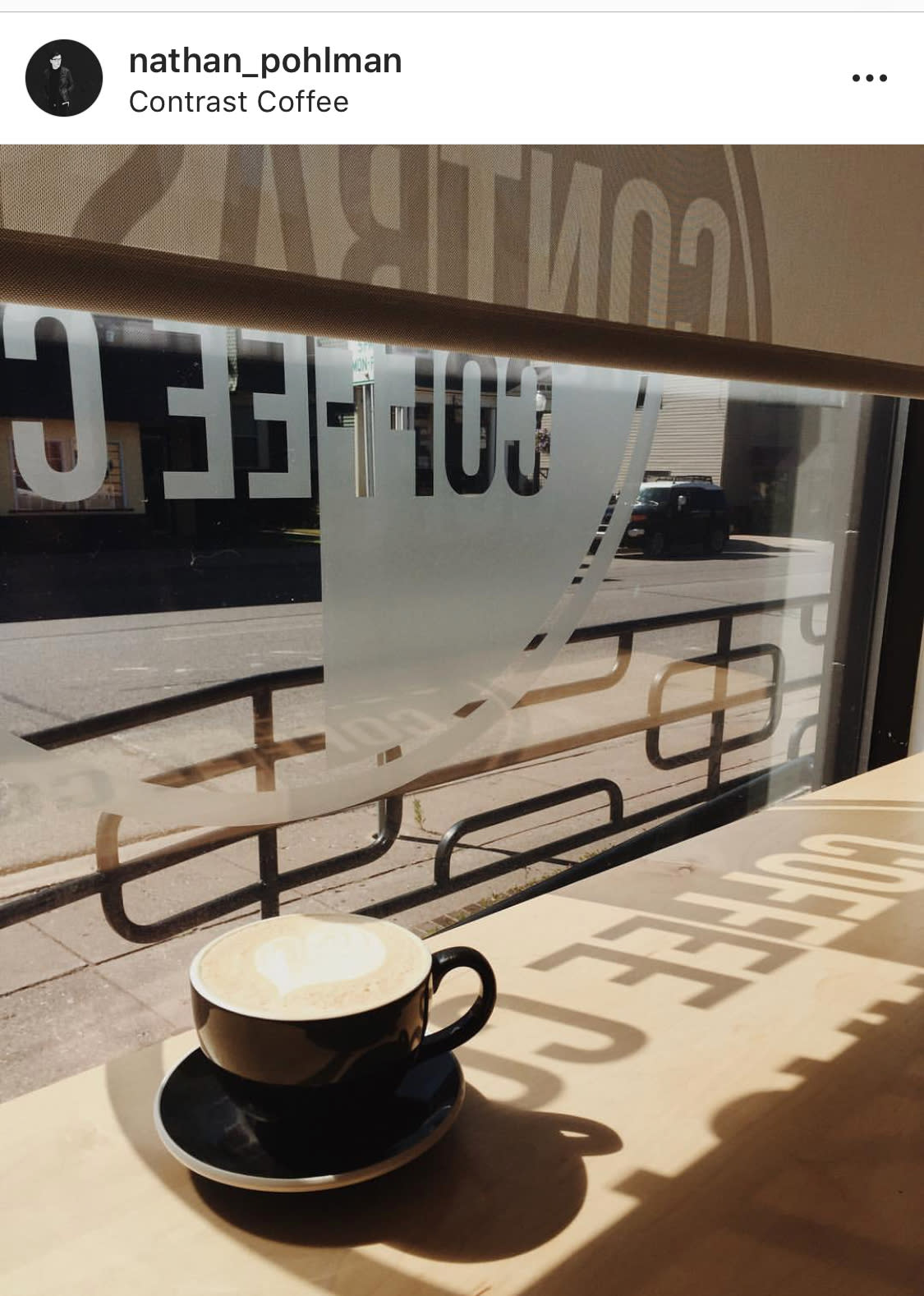 CONTRAST COFFEE CO.
Got work to do? Contrast Coffee Co. is a hot spot to pop open a laptop, grab a cup of joe and maybe a crepe (savory or sweet), and grind out some tedious tasks. Not only is it great for individual work, but there's also plenty of space to meet and gather with some of your pals, peers, or co-workers. With lots of natural light and a great selection of caffeinated goodness, Contrast is your next stop to gather and work or just kickback.
Directions

CAFE ALLENATORE
Eclectic, unique, and off-beat, the European style cafe, Allenatore, offers a wide variety of coffee, desserts, and our personal favorite- crepes! This quaint shop wants you to stop in and stay awhile, and their cozy ambiance will make sure you do just that. Go ahead and grab a few friends to get comfortable and caffeinated together.
Directions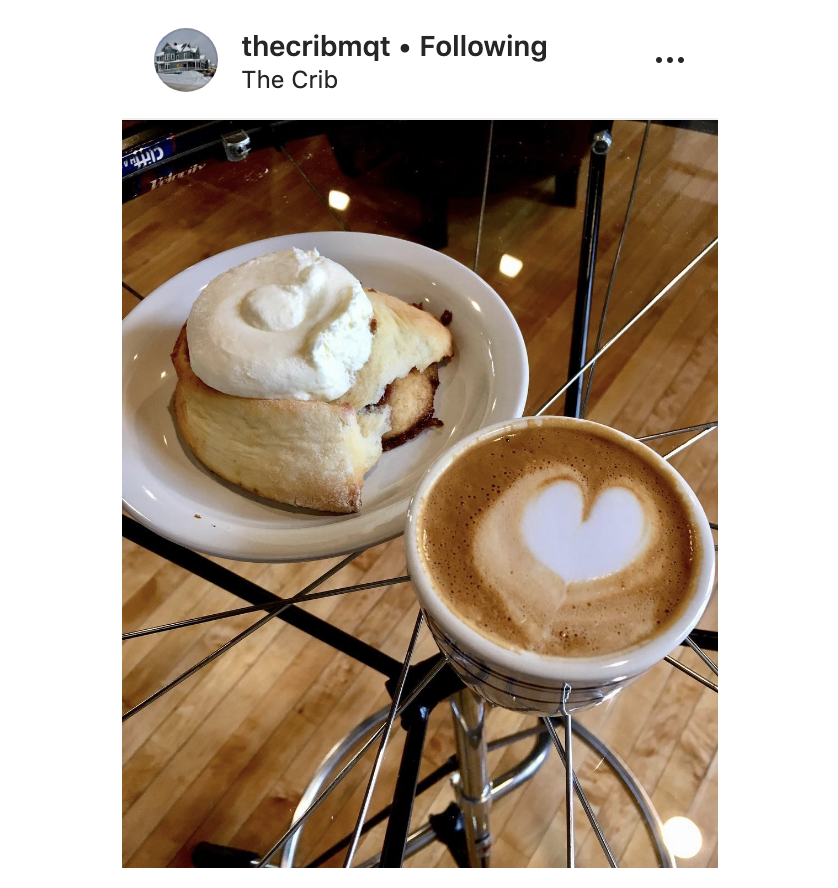 The Crib
"The Crib" is exactly what you'd expect it to be from its name—homey. This cozy (yet spacious) space is the prime place to chill out, sip a coffee, cocktail, wine or brew, play cards, listen to live music, or just sit back and chat with family or friends. So go grab a cup and cozy up.
Directions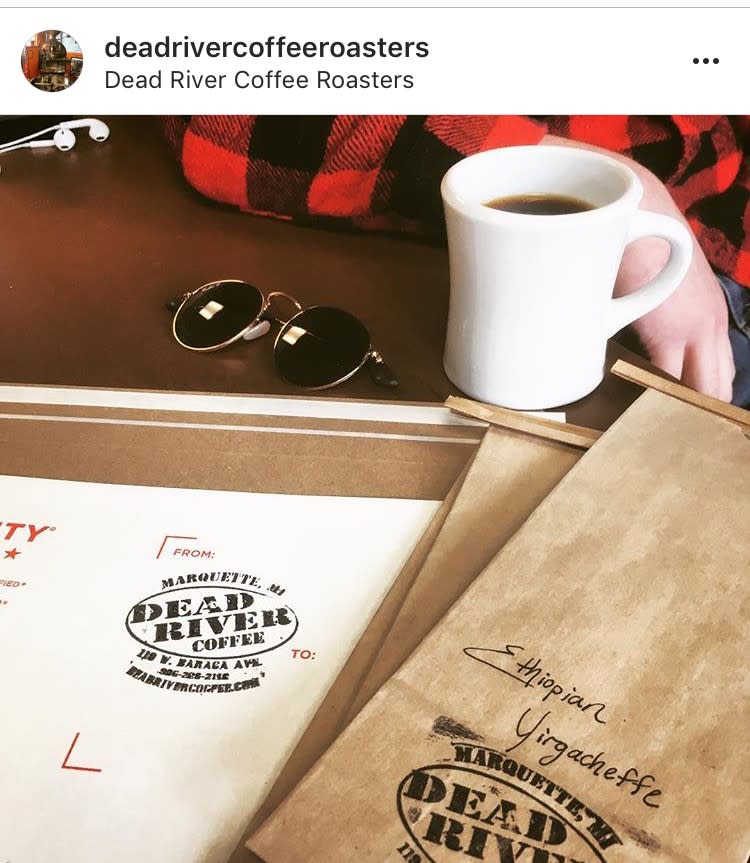 DEAD RIVER COFFEE ROASTERS
Dead River Coffee is the kinda cafe where you order a strong coffee, sans sugar and cream, and crack open a book/notebook for a few hours. There's something about the peace and quiet and exquisite coffee that just can't quite compare elsewhere. And if you're looking for something extraordinary... be sure to try their infamous Bea-Bomb.
Directions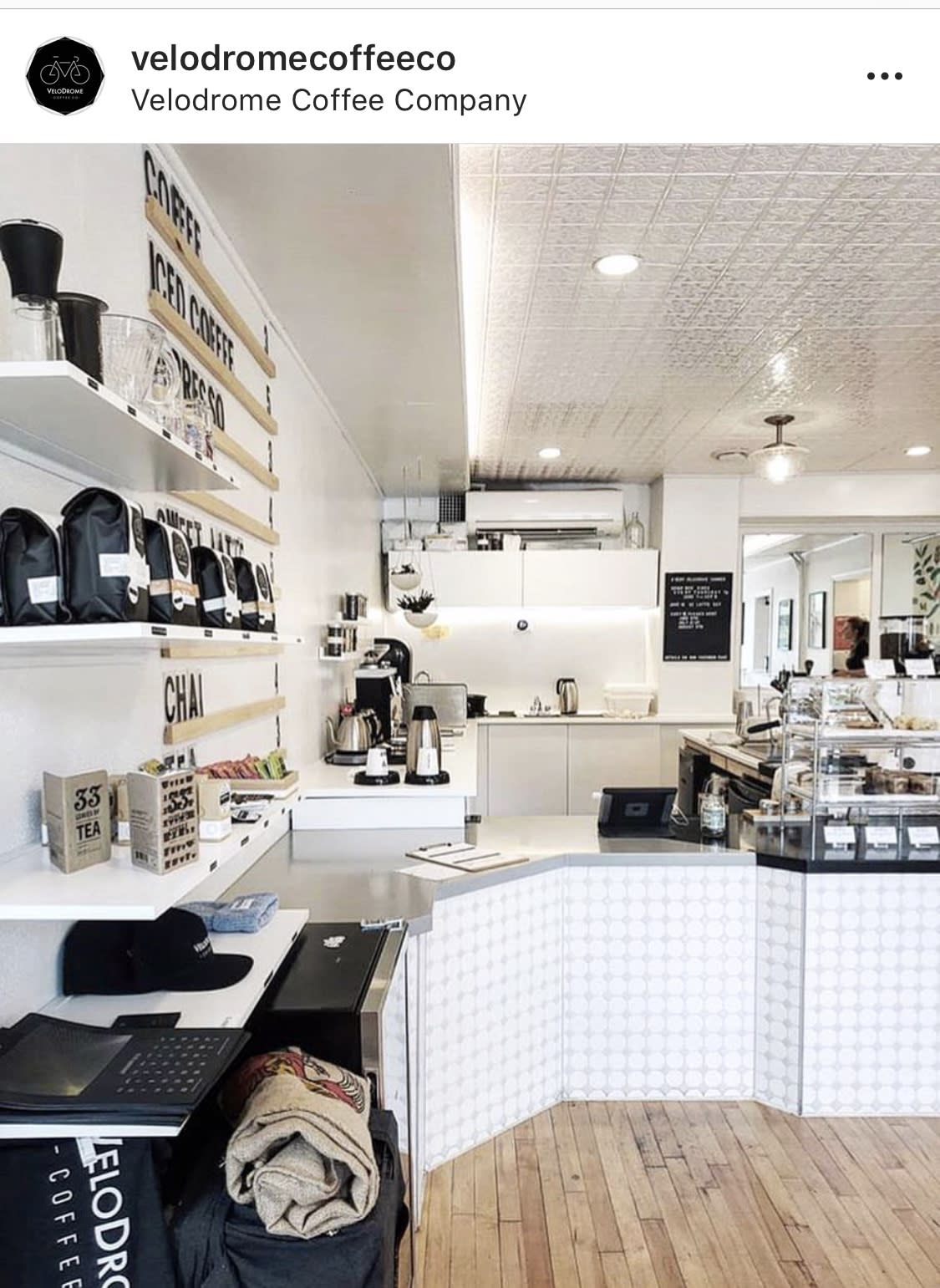 VELODROME COFFEE CO.
Velodrome just rang in their two year anniversary and yet the celebration continues three-six-five—and it's all thanks to the couple behind the coffee—and probably the caffeine, too. Plus, their seasonal specialty drinks are to-die-for.
Directions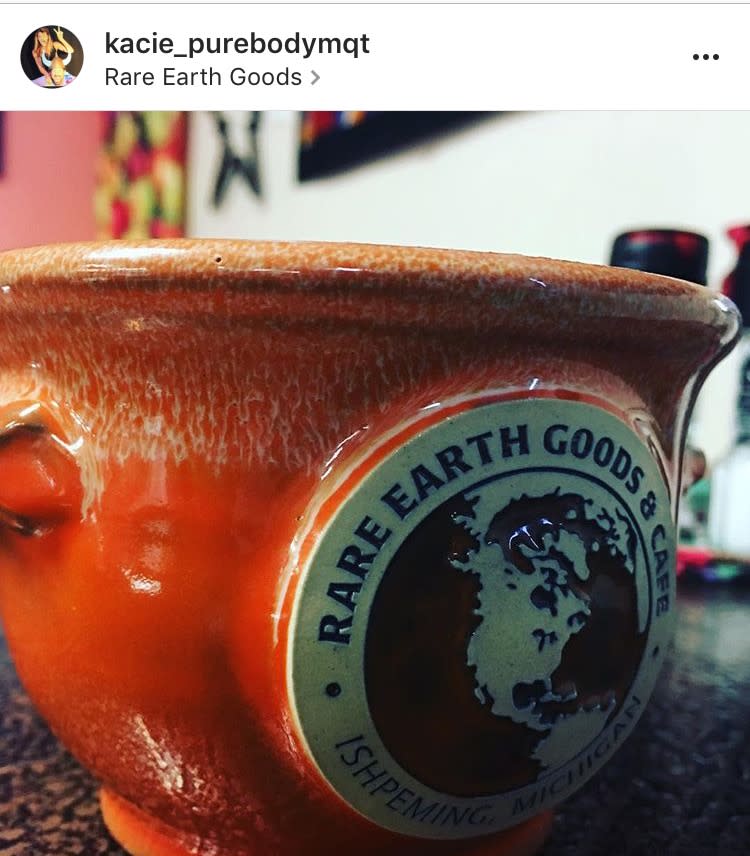 RARE EARTH GOODS & CAFE
A hidden gem in the heart of Ishpeming, Rare Earth Goods is
so
much more than just a coffee joint. This art co-op/cafe combo offers an eclectic mix of natural, healthy goods, including organic foods, local art & apparel, craft beer, and more.
Directions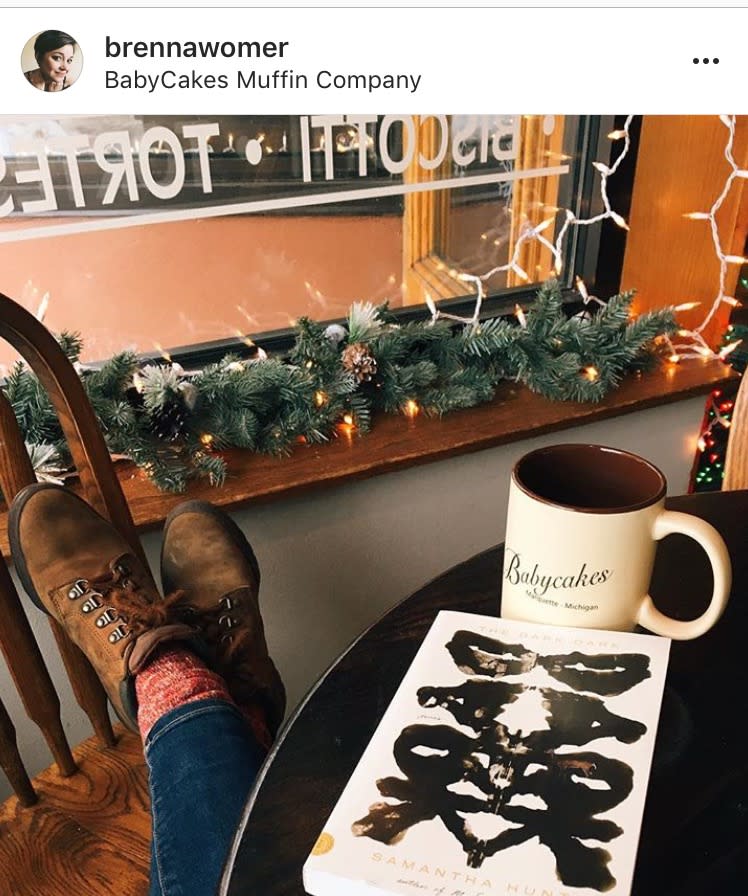 BABYCAKES MUFFIN CO.
Babycakes is the perfect place to meet a friend for a late-morning muffin and latte or to pull out your laptop and grab a quick bite on your lunch break. (You can't go wrong with a soup + half sandwich). They also have homemade bread, fresh fruit, granola, and vegan/ gluten-free options available daily.
Directions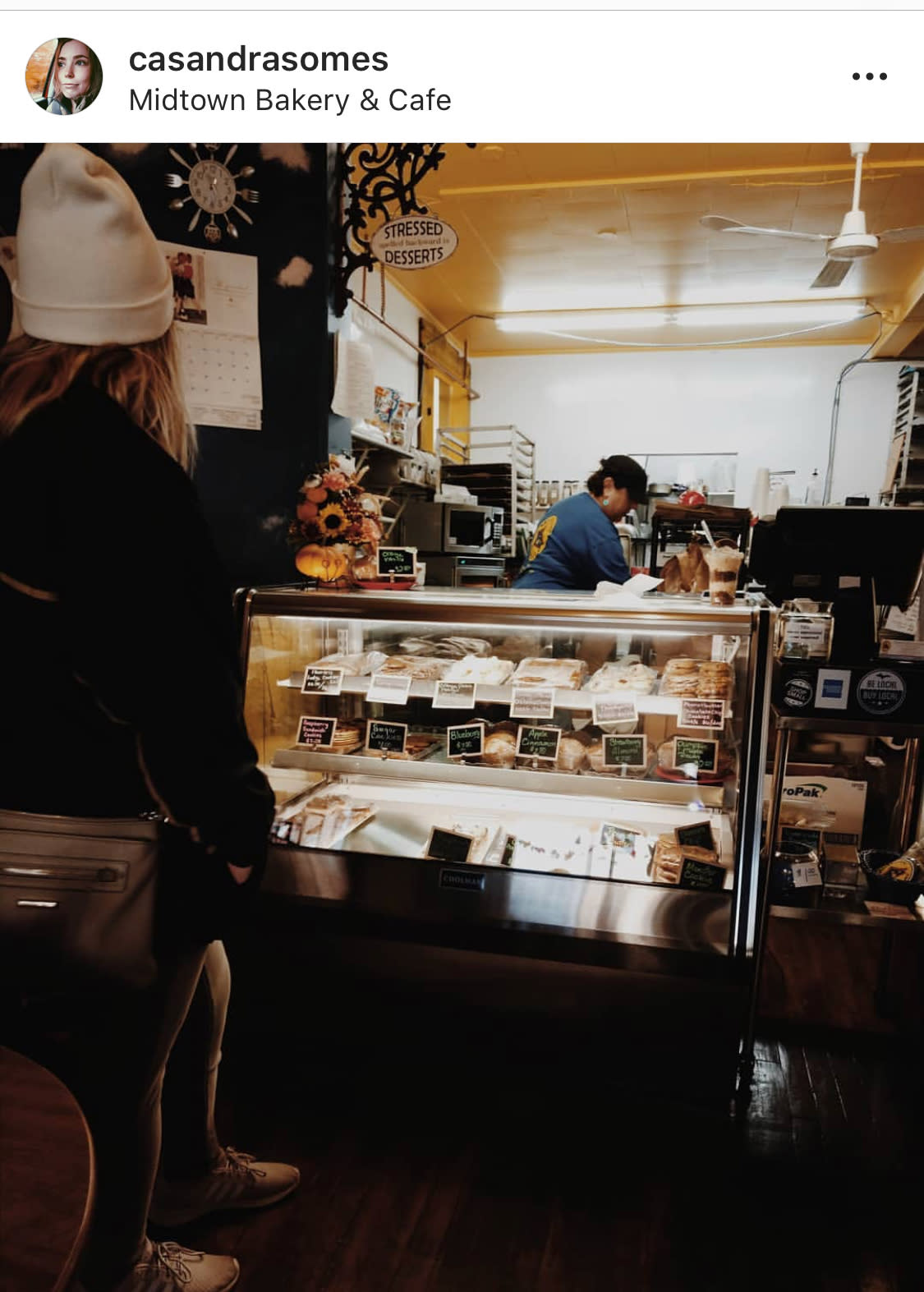 MIDTOWN BAKERY & CAFE
Midtown Bakery & Cafe is the best of the best in downtown Negaunee. Its charming atmosphere and primary colors invite you in, but the baked goods and coffee get you to stay. Not to mention, their desserts are seriously delicious (gluten-free/vegan options available too). And if you don't believe us, just check out the cheesecake.
Directions
Sound like your cup of coffee? Plan your trip to Marquette County, Mi.