In the world of Winter sports, Skijoring isn't a particularly new scene, but this cutting-edge trend is rather recent to Marquette and the rest of the Midwest. Skijoring's name stems from its Norwegian origin: kikjøring, from the root words
ski
'ski' +
kjøre
'drive.'
Facts & Fundamentals
It's difficult to trace any single bloodline to Skijoring, but the birthplace of skijor racing is said to be Scandinavia. Since the sport has been altered and availed all over the world, and is well attended in areas like Alaska and Scandinavia, so it's no surprise there's a following in a city like Marquette, with all of our snow. Skijor competitions are commonly anywhere from 3 to 10 miles, but the length may vary depending on the events and routes available in a given area. Any breed that is 35 pounds or bigger is your best bet for a four-legged skijoring companion, but it's essential that your dog has a calm, even temperament and a degree of high energy to thrive on the trails.
What to Wear
Like any other winter sport or activity, it's crucial to dress for inclement weather. This means breathable base layers made up of thermal material, with additional layers as desired/required; make sure to have water and windproof protection for the outer layers, such as high-quality snow pants and jackets. Don't forget a fitted cap, goggles, gloves, and a pair of wool socks to top it off. Be sure to use proper equipment, and maintain proper etiquette while on the trails. On the Noquemanon Trail Network this means cross country skis (no metal edges), poles, boots, belt, shock-cord bungee line and harness. Do not use a choke collar while skijoring.
Where to Kjøre
The
Noquemanon Trail Network
has designated doggy trails. These are identified on the trails by a blue dog symbol next to the trail name:
Animoosh, Noque
( Grand Central Station to CR 510 following the upper Animoosh Dog By Pass, and Forestville Trailhead to Tourist Park only ) and
Mukwa
( Great Plains Juntion – Harkin Junction ).
Requirements:
Buy an NTN trail pass:
BUY HERE
Buy an NTN dog pass ($1 per day or $10 season) Abide by dog rules and regulations: Use Dog Stake out line or leash NO DOGS IN THE CLUB HOUSE Remove Feces Use proper equipment (see post above) Be courteous to other trail users: When passing from behind, call "Trail" and "On your right (or left)." If being passed, move to one side behind your dog, and pull yourself up to your dog Please take extra caution on curves by slowing your dogs down Be able to cross country ski competently Do not ski with any more dogs than you can handle Be able to stop your dogs within a reasonable distance Keep your dog on current vaccinations and leave sick dogs at home Be aware of your dogs behavior – AGGRESSIVE DOGS ARE NOT ALLOWED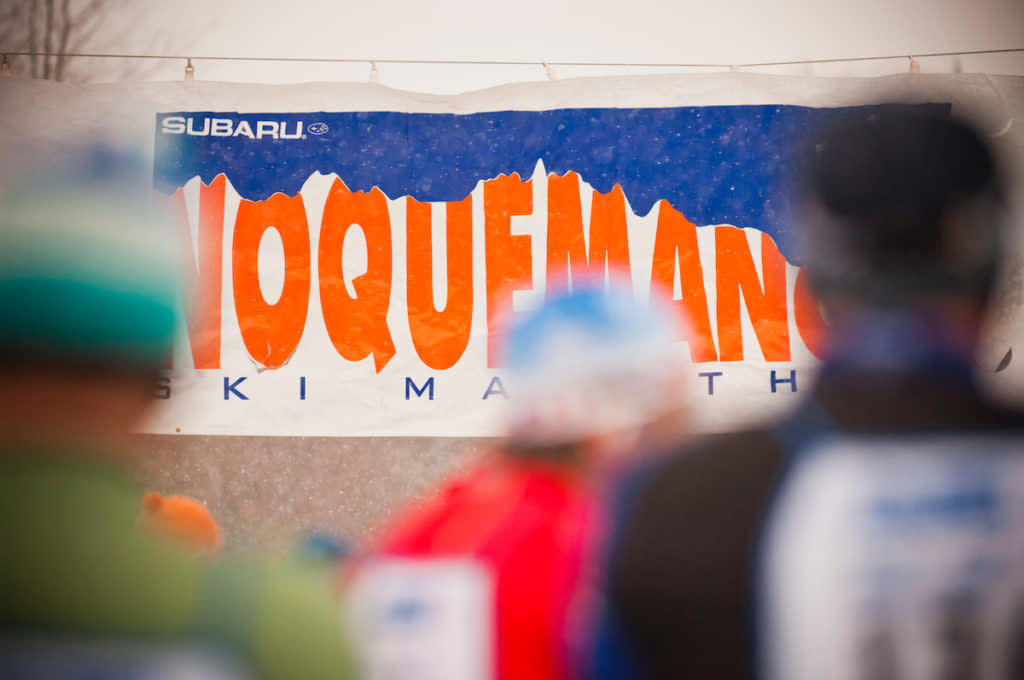 Events
What:
Animoosh Skijor 10K
When: January 28, 2018, 9am start time Where: NTN Forestville Trail head
Register Now
Where to Get Gear
Looking to rent or buy equipment here in Marquette County? These shops should have you covered:
Mare Z Doats
1400 Division Street Marquette, MI 49855 906.228-3367
Downwind Sports
514 N. Third Street Marquette, MI 49855 906.226.7112
Sports Rack LTD
315 W. Washington Street Marquette, MI 49855 800.775.8338