As one of the most popular outdoor sports around the globe, and top reasons for adventure and sport travel today—trail running is gaining ground, fast. And with hundreds of miles of extensive singletrack, rocky shoreline, and expansive panoramic views, there's no reason not to make Marquette County your next multi-day running destination.

TIPS
Fuel & hydration should be your first focus, without the proper nutrients and adequate amount of water in your system you're gonna lack the energy and stamina your body and mind need to conquer the tough terrain.
Next, map out your run. The best way to ensure you don't get lost is to know where you're going. Make sure to text a friend and tell them your route, so someone else knows too.
Ease into it. Pre & post stretching will significantly reduce many minor muscle aches and strains.
Remember, it's not (always) a race. Pacing is key. The best part about endurance running is that you are both your number one supporter and competitor. So start slow and finish strong, your body will thank you.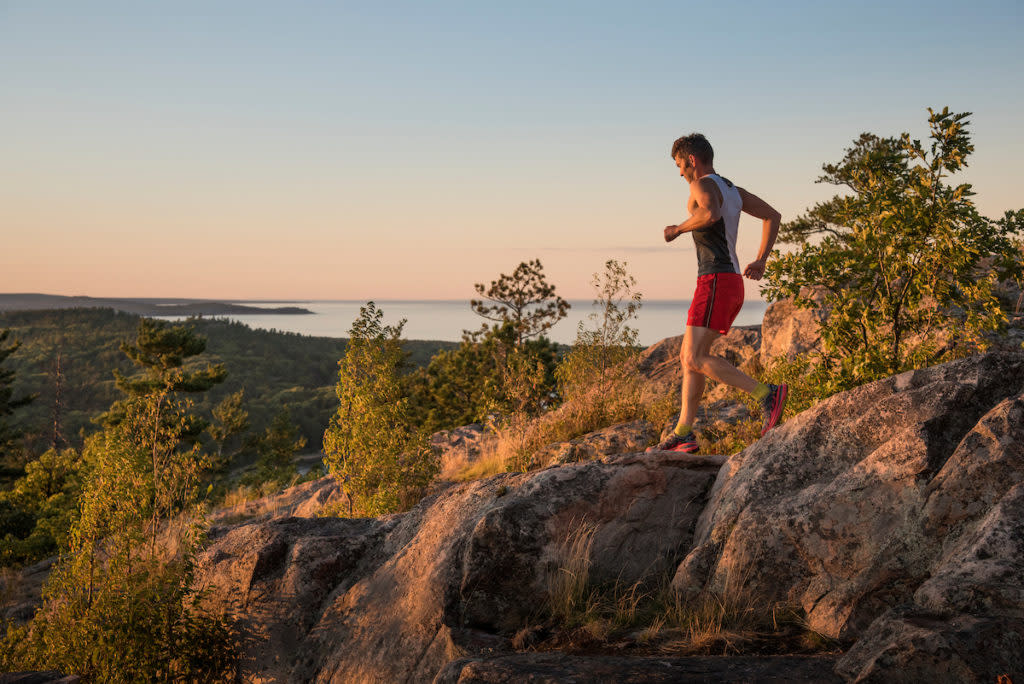 TRAILS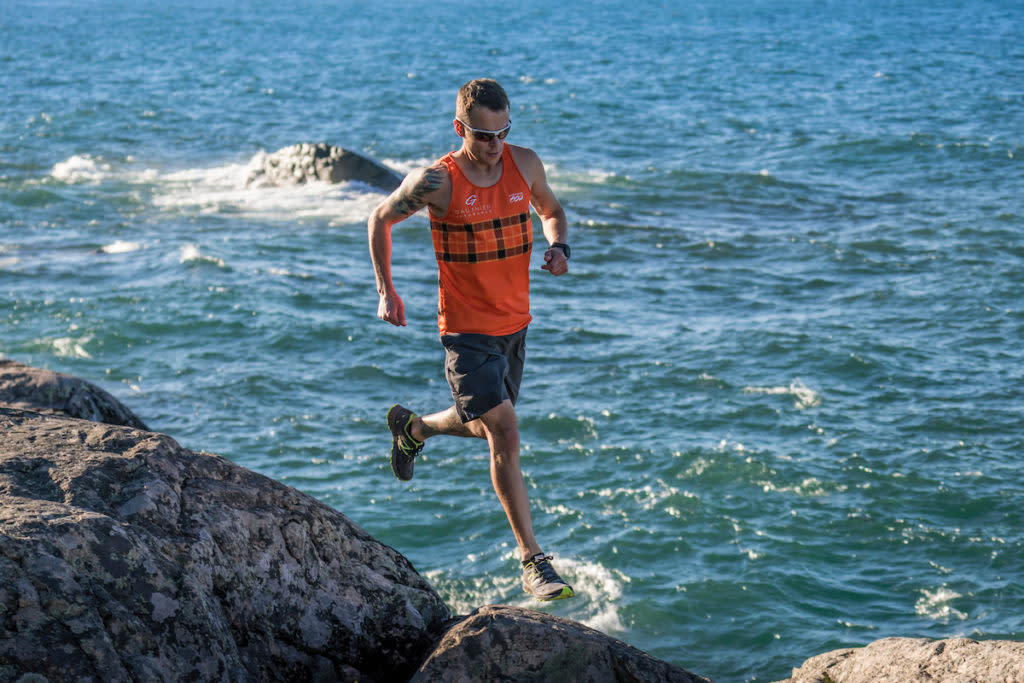 RACES
Marquette County has a multitude of running events and races, from family friendly 5ks to serious endurance and ultramarthon races. Full schedule
Iron Range Roll— Jun 3, 2017
Marquette Trail Running Trilogy— Jun 9-11
Marquette Trails Fest— Jun 23-25
Marquette TRAIL 50 Ultramarathon— Aug 19
Marquette Marathon and Half Marathon— Sept. 2
XTERRA Lake Superior Shore Run— Sept. 16
Marji Gesick 100— Sept. 22-23

SHOPS
You don't need the most expensive gear money can buy, but you do need the right gear. And there's a few variables to take into consideration before committing— weather conditions, trails conditions, and personal comfort.
119 W Baraga Ave
(906) 273-1781
514 N Third St
906-226-7112