Lake Superior is the largest freshwater lake in the world by surface area. Its coastline is scaped by beautiful rock formations that are some of the oldest volcanic rocks exposed on earth. Don't underestimate the power of Lake Superior though, as conditions can change very quickly. We like to go by the saying, "if the weather says no, don't go".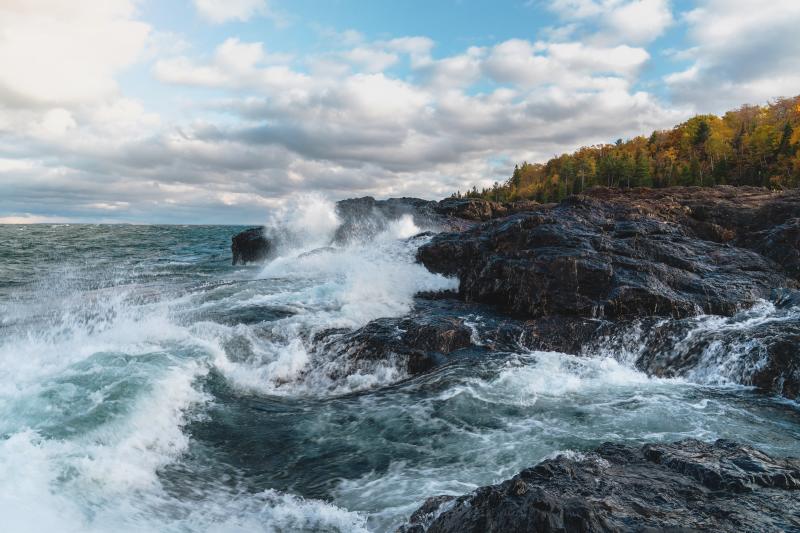 Before heading out on any adventure on the water be sure to check the weather forecast first. Seagull, which is made and operated by the Great Lakes Observing System, is a great resource for checking wave and wind conditions as well as water temperatures for the Great Lakes. The US Coast Guard also has an app designed to aid adventurers in boating safety.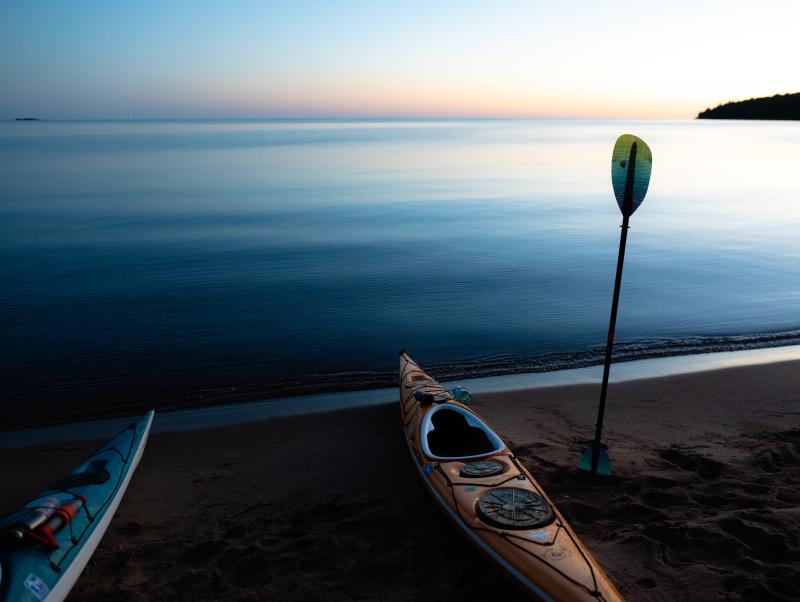 Aside from checking the forecast, ask yourself- Do I have the right vessel and boat requirements, per the US Coast Guard and the State of Michigan, for where I am going? Recreational kayaks are not meant for the waves of Lake Superior. Check out the National Park Services guide for paddling on Lake Superior or REI's How to Choose a Kayak Guide to find out if your boat is the right fit for your intended activity. 
If you don't have the proper vessel for Lake Superior or are just looking to navigate something smaller, there are also a variety of inland lakes and rivers throughout Marquette County with beautiful features to enjoy. The Michigan DNR website provides an extensive list of where patrons can enjoy a great day on the water.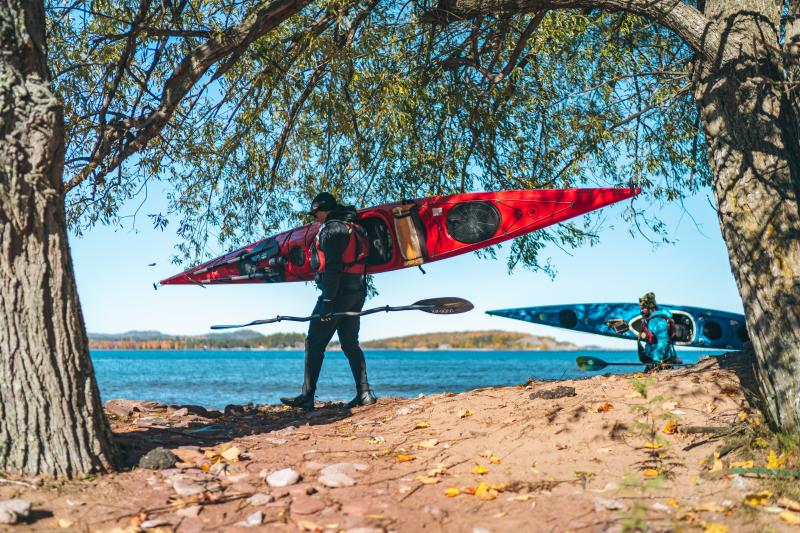 In addition to making sure you've got the right boat for where you're going, familiarize yourself with the Coast Guard's rules and regulations regarding requirement checklists for what you should be carrying in your vessel. Kayakers should always have a life jacket and noise-making device such as a whistle or air horn. The motorized boat requirement checklist includes; a fire extinguisher, life jacket for every person, engine cut-off switches, first aid kit, anchor, marine radio, boating safety certificate (which can be obtained here), boat registration, and last but not least, a sober driver. Michigan has a zero-tolerance policy in regard to drinking and boating.