In a typical year, Marquette County's restaurant patios are covered with snow by late November, and they often don't open again until the middle of May. That doesn't stop locals and visitors from celebrating the area's four distinct seasons with a refreshing beverage or two. Few local establishments make it as easy--or fun--to enjoy great beer than Marquette's Blackrocks Brewery.
Getting the Lay of the Land
Founded in 2010, the rapidly growing company recently opened a new canning facility on West Washington Street, on the west side of town, and now distributes its beer across the U.P. (and, soon enough, beyond). Meanwhile, Blackrocks recently expanded its original location on Third Street in Marquette's Village neighborhood. Between the downstairs bar and lounge area and the upstairs "mezzanine," there's now indoor seating for several dozen people. Outdoors, a small but well-planned patio space has room for 30 to 40 more, and a wraparound porch boasts double-sided benches that offer great views of the Village. Thanks to multiple heat lamps, it's actually possible to enjoy a hearty "porch beer" on all but the coldest days.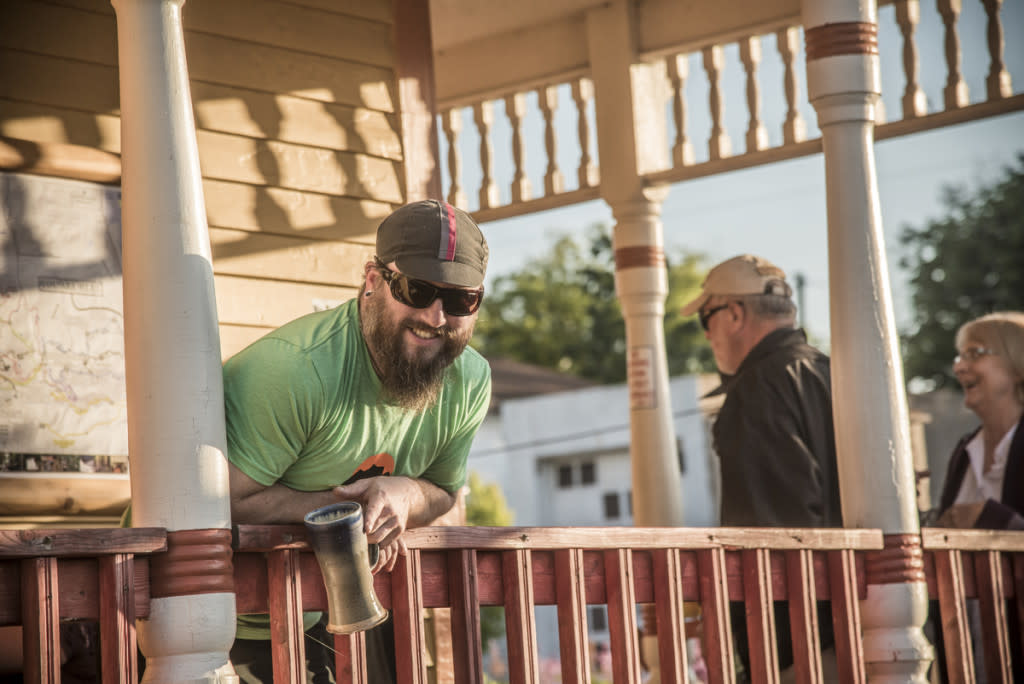 Blackrocks has quickly become a popular destination for visitors to Marquette, but the brewery hasn't forgotten about its local fans. In addition to an impressive selection of branded gear at its on-site store, Blackrocks runs a still-growing "mug club" through which regular visitors can buy and refill ceramic mugs that  sport customized patterns and designs. As of this writing, mug owners get a 50 cent (about 12.5%) discount on every beer they buy in a mug--and, since the mugs are quite a bit larger than the brewery's standard-issue glasses, they get a lot more beer to boot.
Great Beer
Speaking of beer, what can Blackrocks first-timers expect? The short answer: At least a half-dozen unique, tasty beers at any given time. Blackrocks' brewers have eclectic tastes, so it's hard to generalize about its offerings. In the summer, refreshing pale ales, IPAs and German-style beers dominate; in the winter, it's all about strong, warm porters, stouts and brown ales. Although the nearby Ore Dock is generally the place to go for Belgian-style and wheat beers, the guys at Blackrocks are fully capable of churning out "continental" brews too. No matter what the weather brings, you're sure to find a seasonally appropriate beverage here.
Great Music
Marquette is known for its thriving music scene, and Blackrocks is happy to do its part. The place has live music on most nights, with the Blackrocks House Band--helmed by co-owner Andy Langlois--anchoring the weekly rotation on Sunday nights. Monday through Wednesday features a regular lineup of noted local acts; Thursday's open mic night welcomes aspiring (or established) musicians of all skill levels. On summer nights, the bands set up on the patio and regale the neighborhood; in the winter, the brewery's cozy confines make for a world-class acoustic experience.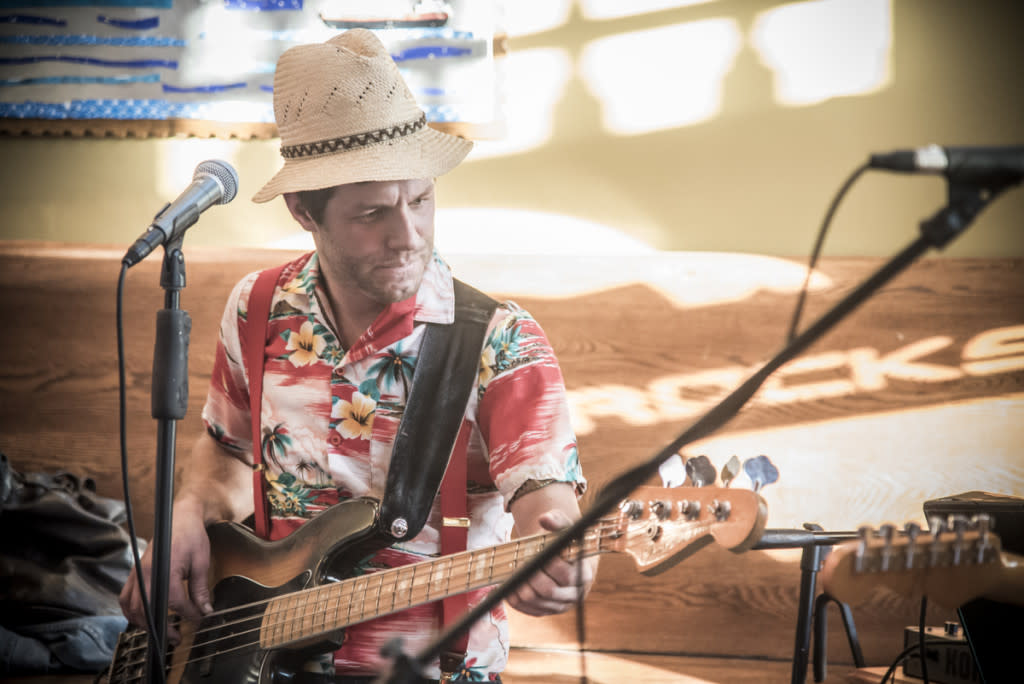 Going Up?
A lot has changed since Blackrocks first opened its doors in 2010. The place's potential has always been clear--it has produced more than 200 individual beers, most of them exceptional, since its inception--and its ambition is finally beginning to keep pace. Even if you can't make it to the iconic yellow house on Third Street for a pint or two, you can find canned Blackrocks brews in most U.P. party stores. Thanks to the brewery's online store, getting your hands on branded T-shirts, hats or swag is even easier. And if you're in Marquette County for a seasonal event like the U.P. Craft Beer Festival or the Noquemamon Ski Marathon, you might see Blackrocks' unmistakable VW parked nearby. Don't be shy--grab yourself a sample and tell the guys we sent you. Brian Martucci is a Marquette-based writer with a passion for food, beer, and the great outdoors. Maybe not in that order.