The Downtown Marquette Farmers Market is a great way to experience Marquette like a local. The market featuring various vendors, including local farmers & growers, food producers, and artisans at the Marquette Commons in downtown Marquette.
The Saturday Morning Market runs May 21-November 19 from 9 AM-1PM. The Wednesday Evening Market takes places from June 15-September 21 from 4-7 PM. And NEW for 2022, the Holiday Market will happen December 3-17 from 10 AM-2 PM!
Vendors
What's in Season?
What can you expect to find at the Marquette Farmers Market? Each season brings new and bountiful offerings in the U.P.
Here's a seasonal guide to Michigan fruits & veggies thanks to our friends at Taste the Local Difference.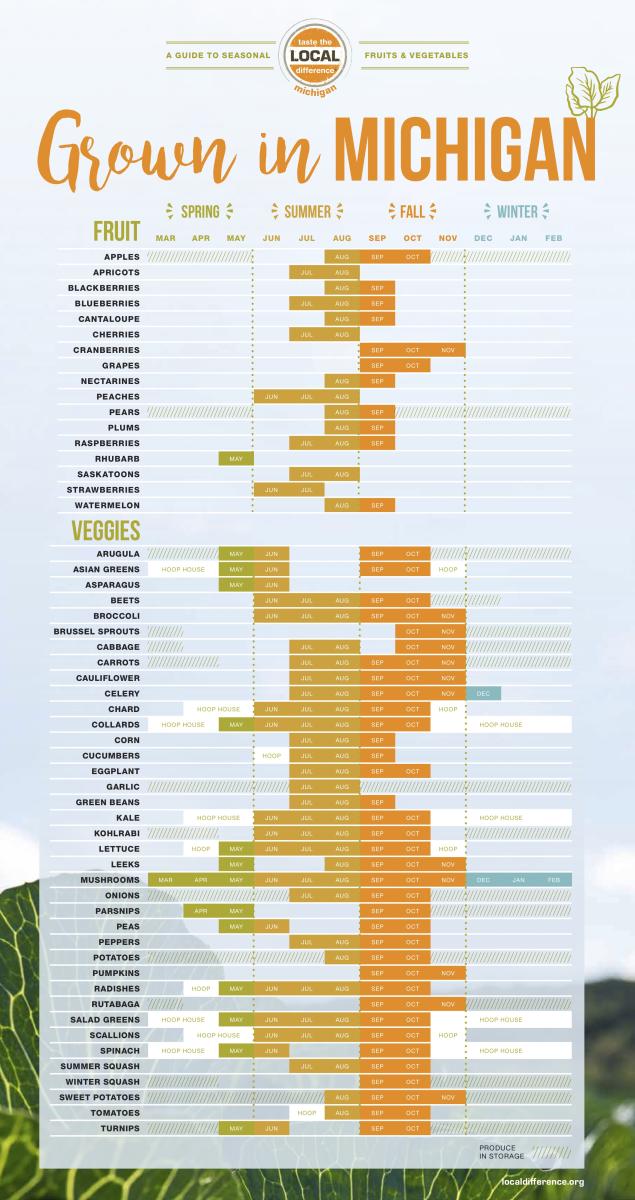 For more information on the Downtown Marquette Farmers Market visit www.mqtfarmersmarket.com