Looking to find some family-friendly waterfalls? We've got you covered. And while these falls are fairly accessible—we definitely don't recommend rushing.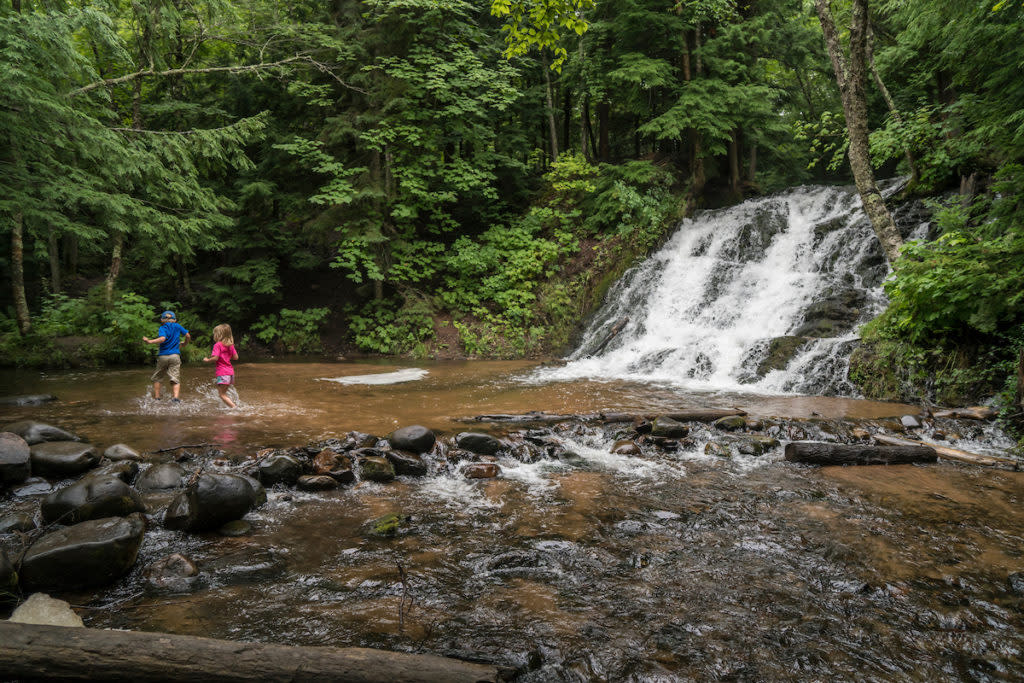 Morgan Falls If there were a difficulty rating for Marquette waterfall access, Morgan Falls would be the bunny hill. But despite its ease of access, this quick trip's bound to be a blast for all ages. Take a 10 minute drive up M-553 (towards Marquette Mountain) from downtown Marquette, and you'll find yourself at the two track that accesses the falls (the two-track is the last right, on the large right turn, before you reach the ski hill). Follow the two-track (you're gonna want four-wheel or all-wheel drive for this one) for 1.5 miles, until you see a moderately-sized shoulder and small sign identifying Morgan Falls on the left side. Park there — if you drive over a wooden bridge, you've gone too far. You'll be able to hear the waterfall from the road — just follow the path down, cross the wooden footbridge and you'll see the falls (and large pool) just below you.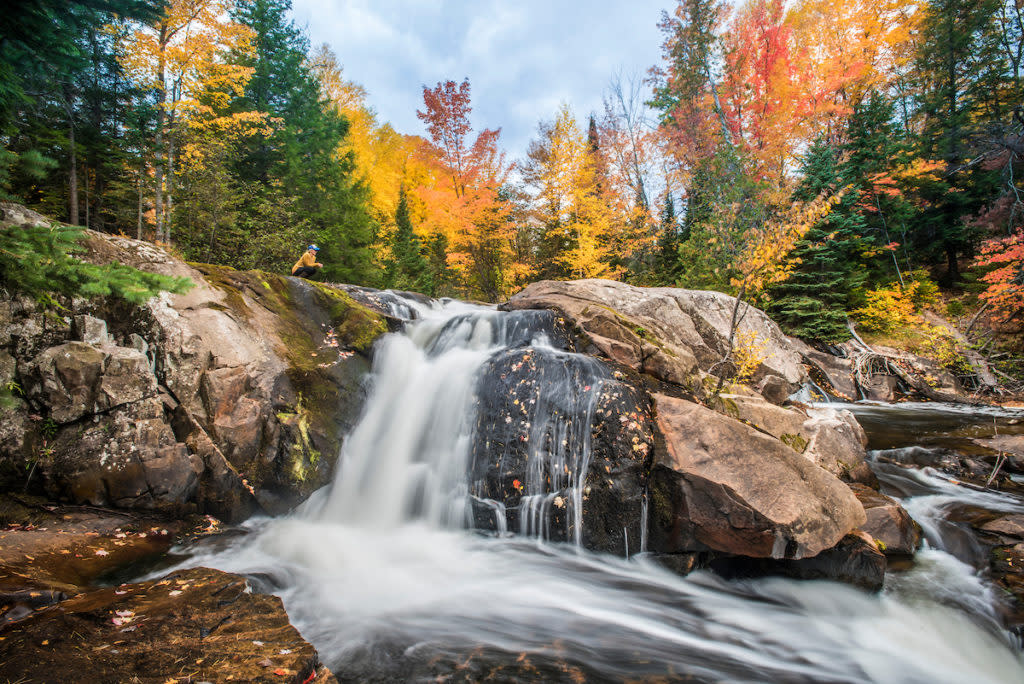 Yellow Dog Falls Yellow Dog Falls are a further drive from Marquette, but they are worth the drive time, and once you get to the trailhead, aren't that difficult to reach. Besides, you'll be glad you made the trip as you meander along one of the wildest streams east of the Mississippi, where native brook trout swim lazily in rocky pools and multiple waterfalls can be seen in just a two mile section of river. The drive to the falls begins by heading towards Big Bay and CR 550. Just before Big Bay, turn left onto CR 510 and drive seven miles, before continuing on to 510 by turning left at the intersection of AAA Road. After crossing the Yellow Dog River bridge, park on the left side in the small parking area, and follow the trail about 3/4 of a mile downstream to the 20-foot falls.

P.S. - If you're visiting mid-summer, you may also find some small, sweet surprises along the way. 

 
Pinnacle Falls As long as you're heading up to the Yellow Dog Falls, you should make it a point to check out Pinnacle Falls.

Take 510 road south from County Road 550, for about 3 miles to the AAA road. Turn west and travel for about 5.5 miles to Pinnacle trail on the left. Turn south for about one mile, then curve east then south for 1/2 mile until the road dead ends in a small parking area. Take the foot trail to the south of the parking area and follow the hill downward southeast, for about 15 minutes. Down by the river follow the ancient trail upstream to the falls.