Dining out is definitely one of the best parts of traveling. From experiencing different atmospheres and ordering creative takes on your favorites, to trying new dishes entirely—it's always exciting. But what's even better than an excuse to eat out? Enjoying your meal 
outside
. Here are 4 restaurants we recommend with patio seating.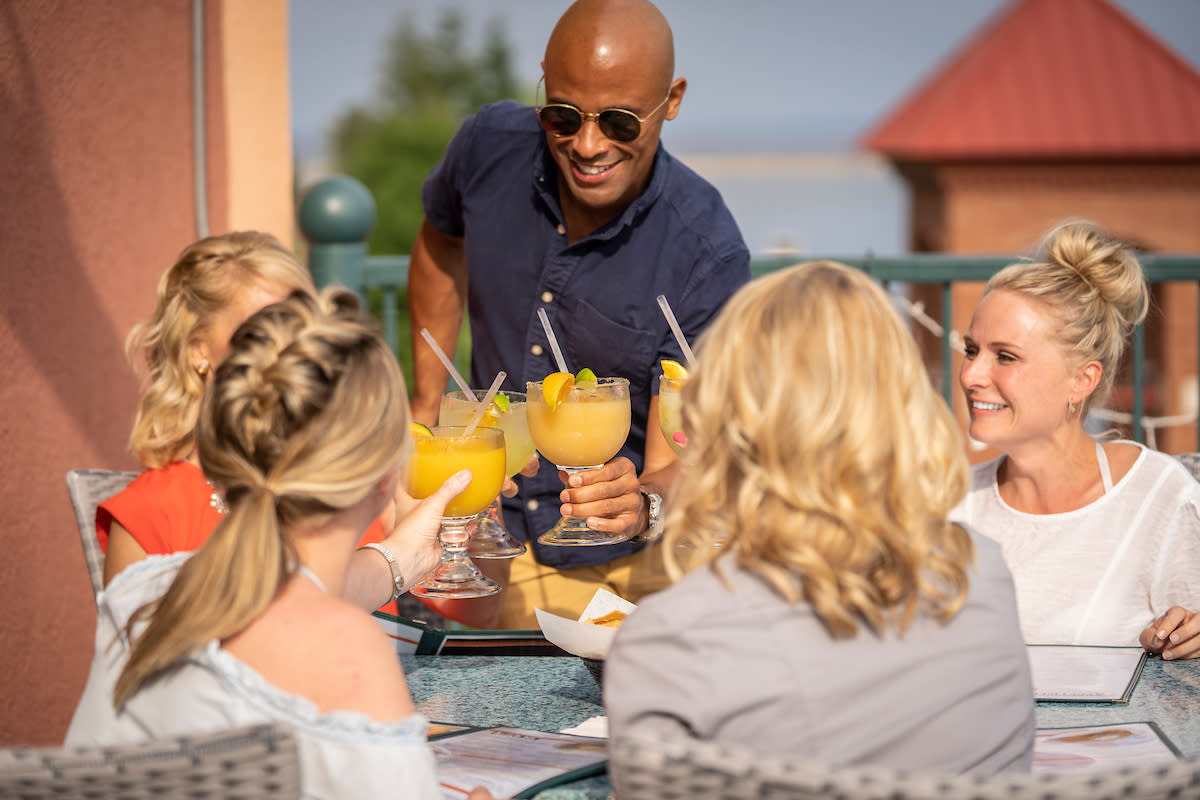 Sol Azteca
Talk about food with a view. The balcony seating at Sol Azteca overlooks the big lake, the breakwall, and the Lower Harbor Ore Dock, all from one striking spot. And to top it off, their extensive menu offers authentic Mexican fare at a fair price. Although with a view like that, your experience is pretty much priceless all together.
See menu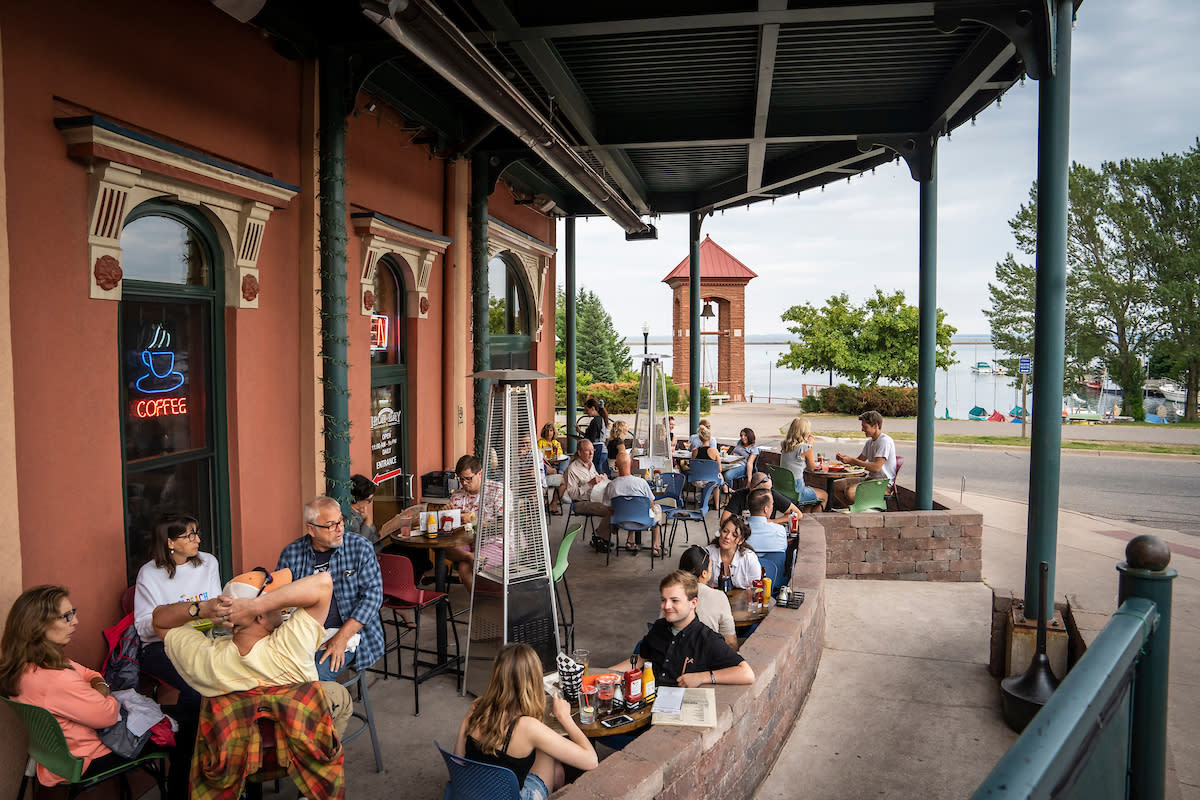 Iron Bay
Iron Bay's avant-garde atmosphere and mod menu creates a contemporary experience at a historic location. With an assortment of small bites, classics and twists, and signature cocktails, you're sure to find a little something satisfying for everyone. Plus, their patio is dog-friendly and looks out on the lake.
See menu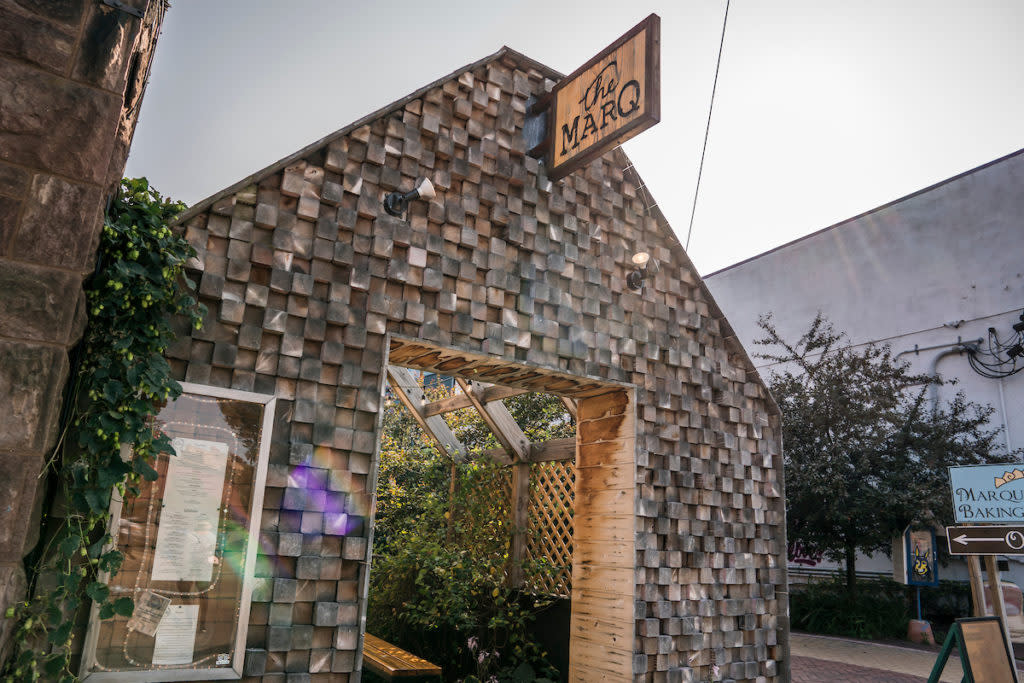 The Marq
The Marq focuses on seasonal farm-to-table foods with a few central staples year-round. While their menu features some lighter, more vegetable-forward plates in the late spring and summer, it also includes drinks and desserts that are as delicious as they are intricate. Not to mention, their patio seating is both scenic and secluded.
See menu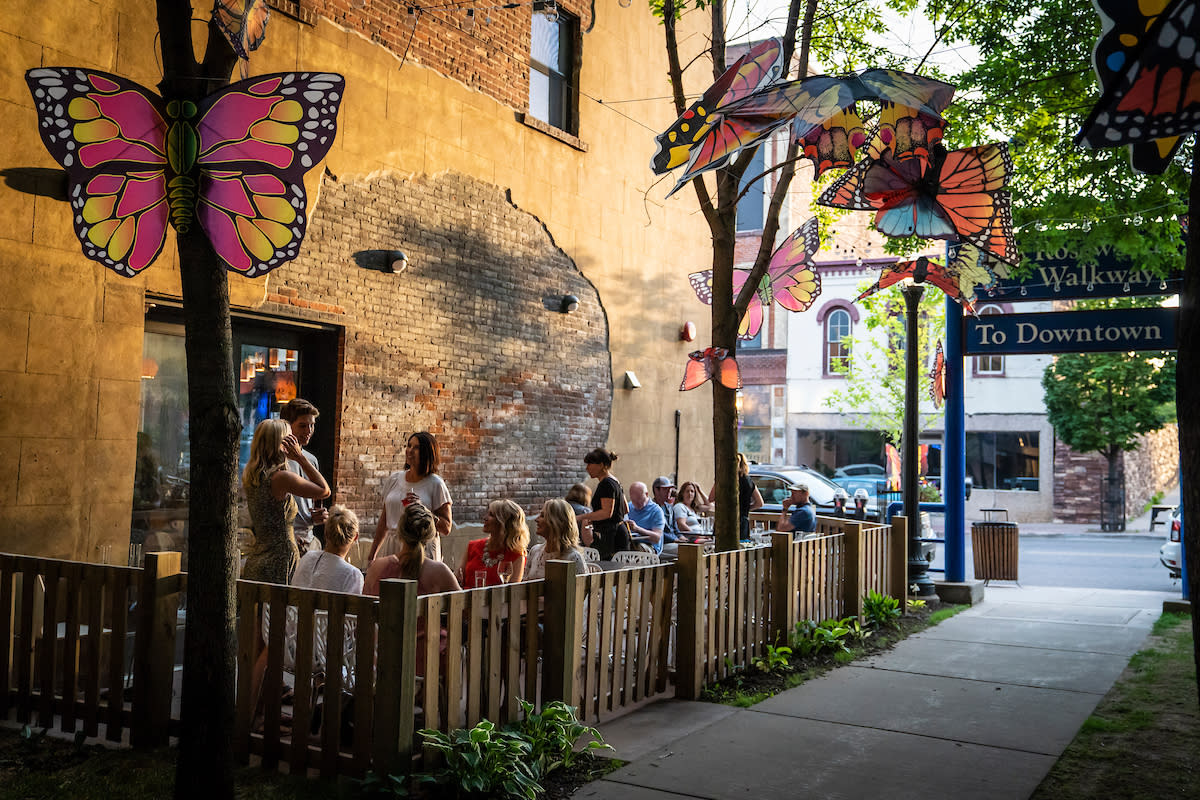 The Zephyr
So maybe not so much a restaurant as they are a wine bar, but the Zephyr menu offers rotating selections, seasonally—from soups and salads to artisans cured meats and signature cheeses. Add in some wine and al fresco seating and you're set. And if that's not enough to fill you up, we highly suggest a slice of the champagne cake to top it off.
See menu
Fuel your adventure in Marquette County, Mi
#TravelMarquette