People flock to New England for its beautiful fall foliage and the opportunity to snap selfies clad in flannel. Those who have gone know there are as many tourists as colorful leaves. Skip the East Coast crowds and set your sights on Big Bay, Michigan next fall. This small town tucked into Marquette County packs a colorful punch of fall foliage, and you will fit right in with the locals in your flannel fall gear. With acres of forests butting up against lakes Superior and Independence, you will feel steeped in all of autumn's glory. 
Here are some of our favorite ways to take in the fall colors, but you are bound to find some off-the-beaten-path activities of your own.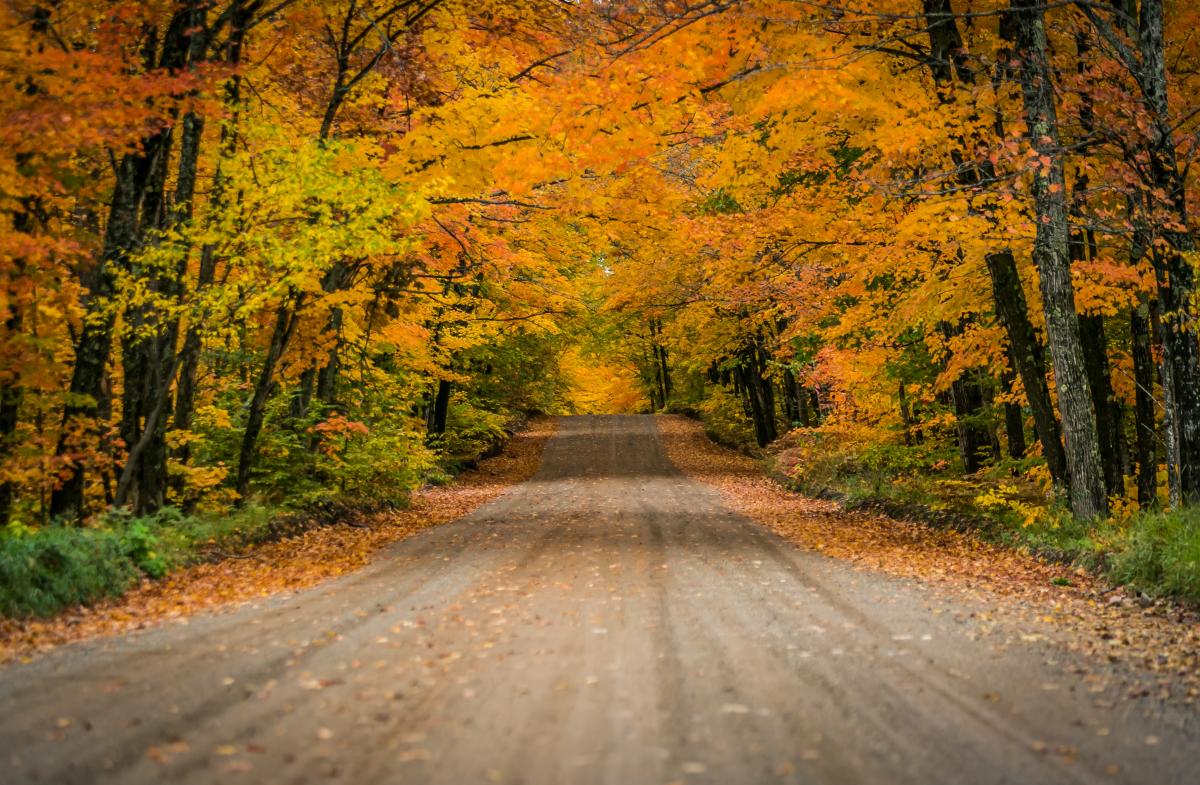 Go for a Drive
Your eyes will be glued to your windows on a fall drive through Big Bay. Practically every road in Big Bay is singing with fall colors. On your ride into town from Marquette, you will see pops of reds, oranges, yellows, and greens on Highway 550. Locals know that County Road 510 offers spectacular fall leaves, which drape over the road leaving you feeling immersed in nature. Towards the end of the season, you might be lucky enough to catch a dusting of snow over the fall colors, which make the most magnificent sight.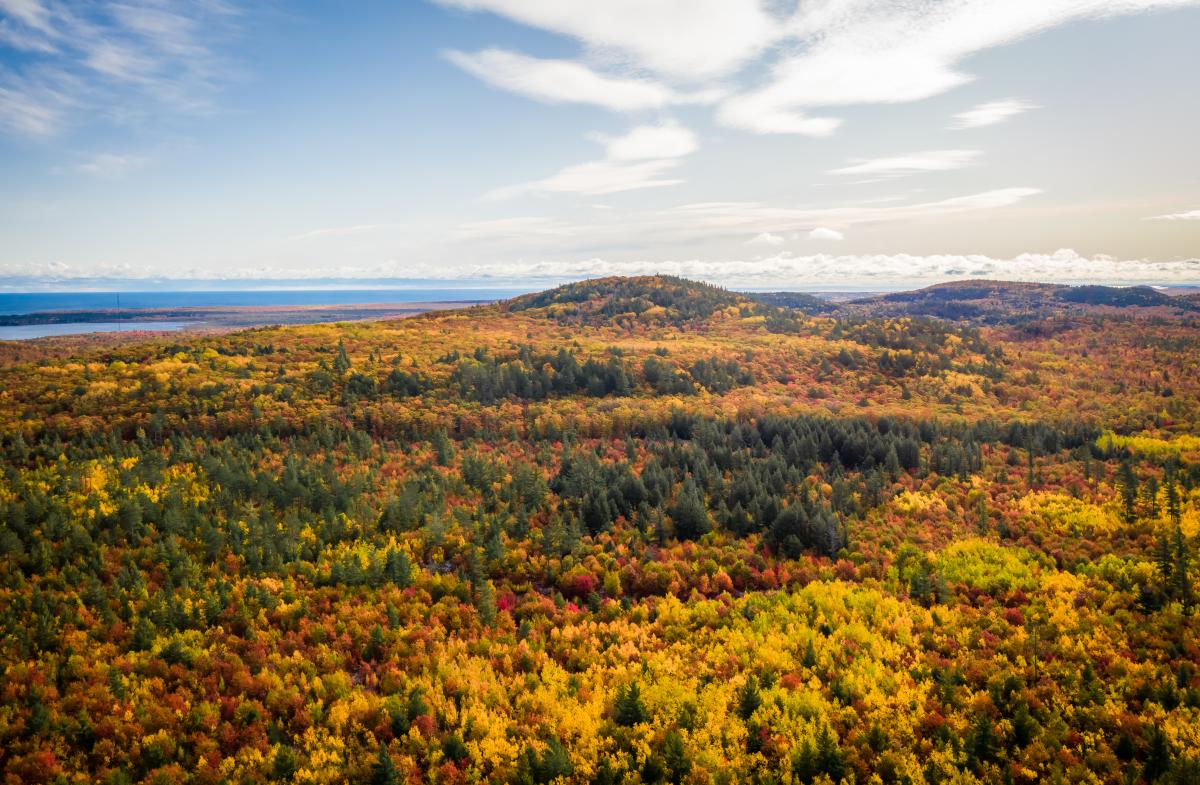 Take a Walk up to Thomas Rock 
Wander through the trees on the paved trail up to Thomas Rock. This popular vista point is only a quick drive from downtown Big Bay and a relatively easy walk from the parking lot. At the top, you will be treated to panoramic views of the forests and lakes with vibrant swathes of colors as far as your eyes can see.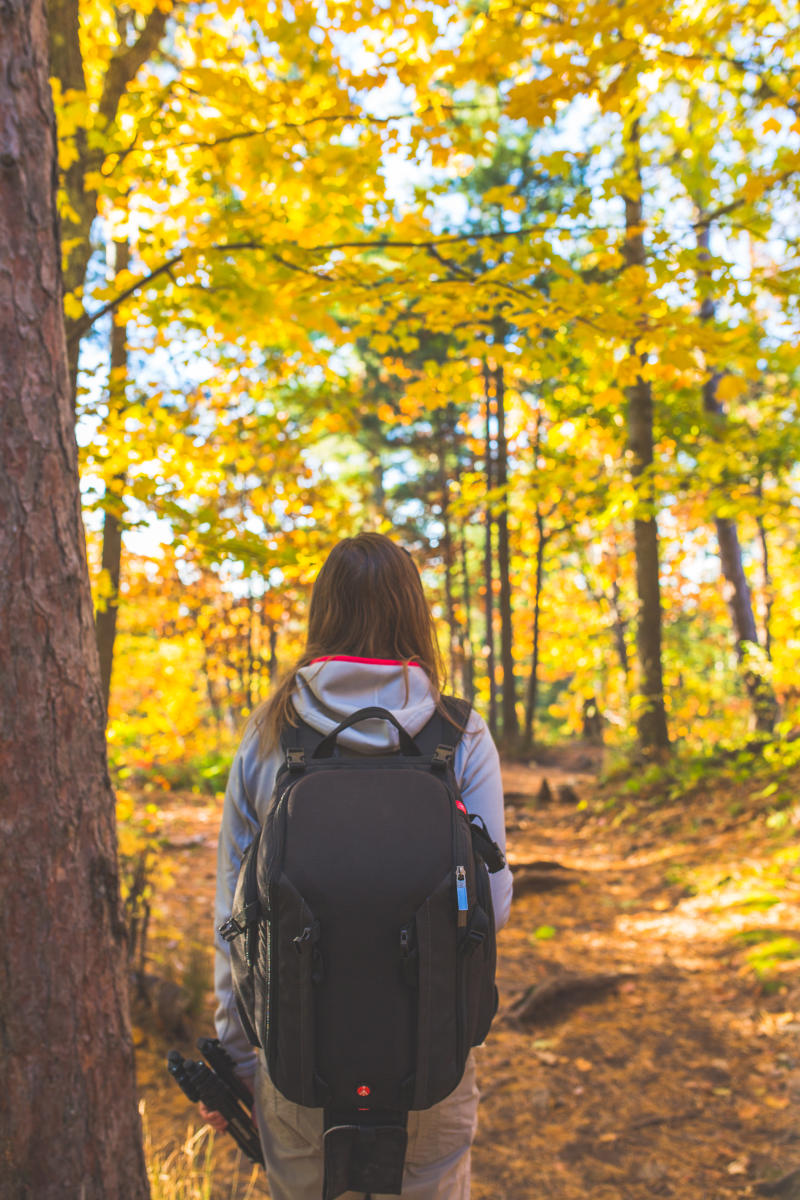 Set out on the trails 
Nothing feels like fall more than a hike amidst the colorful trees. Big Bay has dozens of trails to explore that are just studded with the bright leaves of the season. To explore miles of groomed wilderness, pick up the trailhead for the Big Bay Pathway minutes from downtown. There are several loops from which to select, just follow the Noquemanon Trail Network signs to stay on track. For more on hiking in Big Bay, see our article. 
Head out on the water 
The sight of the fall foliage is even more spectacular from the water. Dress warmly to kayak on Lake Independence or head to Lake Superior and the Harbor of Refuge for a more challenging path on the shore. Enjoy a cup of coffee as the sunrises over the water from the living room of your vacation rental. Or better yet, set out for a day of adventure with Sore Arms Charters. This local charter company can take you on a fishing adventure or a sightseeing tour of the area. 
Find more ways to enjoy the water in this article. Find more Big Bay travel inspiration with the #DiscoverBigBay on social.