It's no secret that Marquette has become known for its burgeoning beer scene—but craft brews aren't the only homegrown goodness found U.P. here. Artists and craftsmen join brewers, farmers, chocolatiers and third-generation fishermen to deliver a bounty of local treasures. Here are some recommended gems to uncover on your next Marquette visit.
Brewed in MQT
If you're a fan of sudsy concoctions, then a visit to Marquette is a must. With a plethora of craft breweries and bars—and even a kombucha house with both alcoholic and non-alcoholic options—you won't run out of flavors to savor.  
Start your tour at Blackrocks Brewery, and kick back on the patio with a pint of their Honey Lav, a wheat beer made with Michigan honey. One sip and you'll see why it's a favorite summer thirst quencher.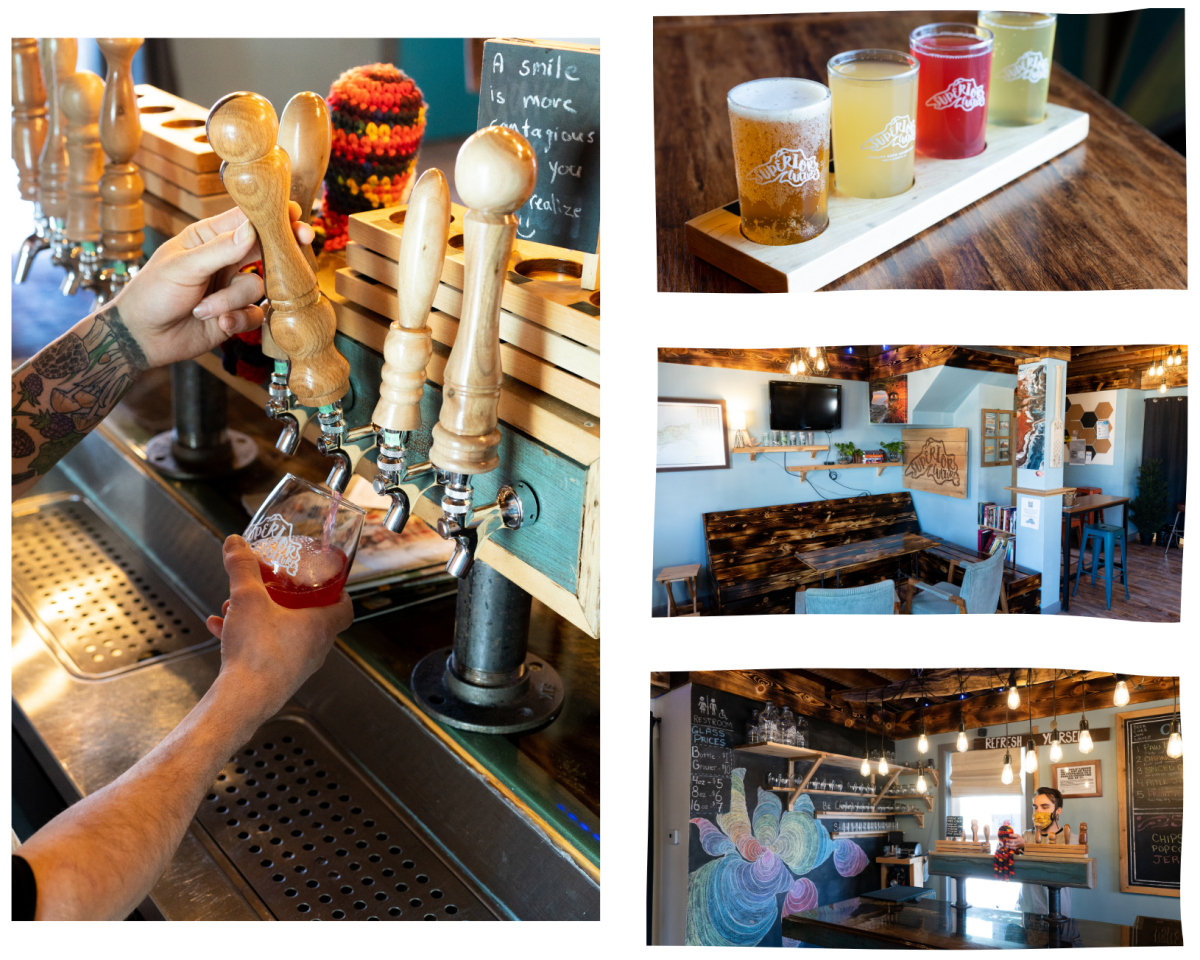 Then take a stroll down the block to Superior Culture where the ingredients are fresh-pressed, locally-sourced, organic, and wild when available. Try a cool, refreshing Cucumber Melon kombucha, a hard cider, specialty seltzer, or house-fermented mead made with U.P. wild honey. Not sure what to order? A flight of alcoholic or non-alcoholic drinks can help you decide. 
From there, meander on down to Ore Dock Brewing Co., and enjoy the vibe in this reclaimed two-story garage while you sip a Break Water, their Superior sourced, handcrafted hard seltzer, or one of their beers. We like the Bramble On Rose raspberry golden ale. Continue on up the street to Marquette's first brewhouse, Vierling & Marquette Harbor Brewery. Order up one of their signature ales or the local seasonal fave—Blueberry Wheat, along with some fresh local whitefish pulled from the cold waters of Lake Superior just steps away.
Less than a mile down the road discover the co-op-owned Drifa Brewing, where you can sip a Marshmallow Pineapple Sour while you take in the views of the lake from their outdoor Biergarten.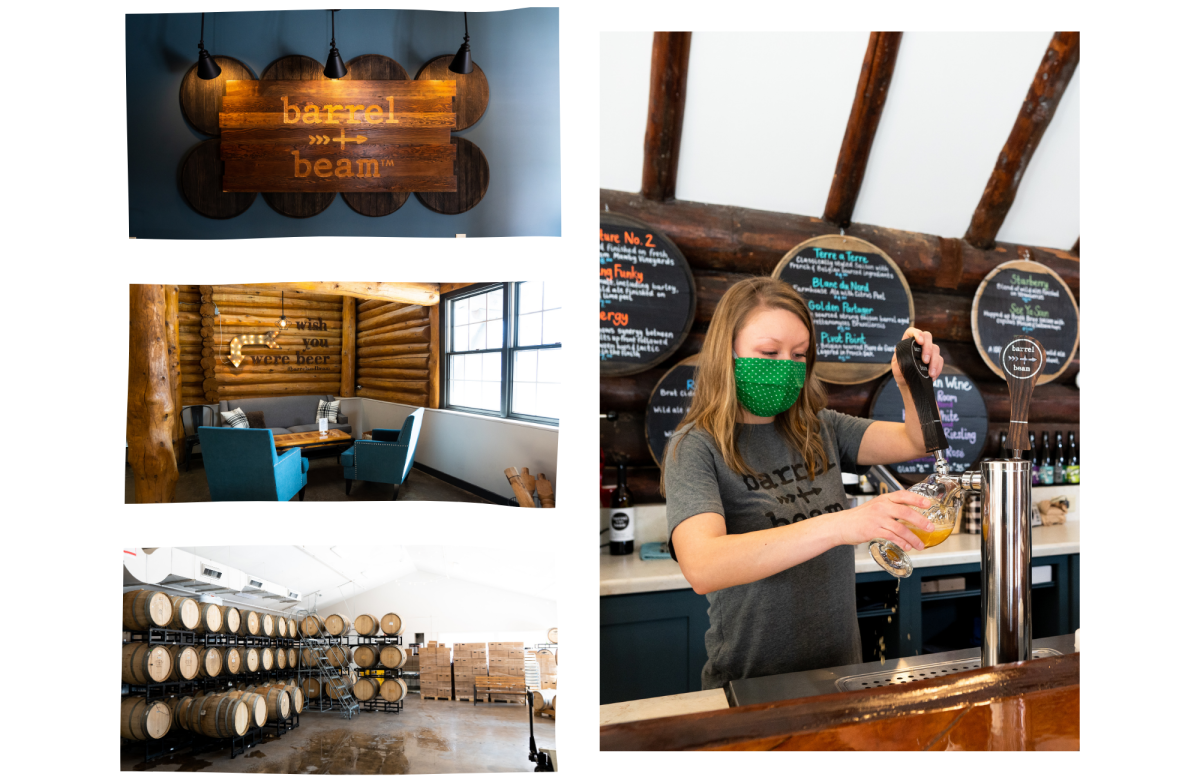 Cap your brew tour off at Barrel + Beam. You'll love the rustic decor in this log-cabin former supper club almost as much as you'll love their barrel-aged beer and cider. Send a family member or a friend a "Wish You Were Beer" postcard from their canteen. Brewhouse staff will even mail it for you. 
Artfully & Locally Crafted 
Looking to take home a U.P. treasure as a keepsake of your trip? You'll find plenty to discover since Marquette is home to one-of-a-kind shops and artisans galore. 
Beth Millner Jewelry produces treasured creations that are uniquely Marquette. Each piece is inspired by the natural landscape and carefully crafted in the studio above the downtown storefront. Beth has created more than 3,000 designs since opening the store so you are bound to find the perfect piece to celebrate that special occasion or commemorate your time in Marquette. 

At Zero Degrees Gallery, you'll find varied works from 40 different artists. Bring home a colorful mug from Glazed Impressions or Open Wings Gallery to sip your coffee from each morning, or pick up a painting, print, or other handcrafted piece and chat with one of the artists as you check out at this artist-run co-op. 
Lake Superior Photo is the place to pick up a dreamy shot of the northern lights or celestial skies or a snap of one of the many moods of the lake. 
Stop in Snowbound Books, where you'll find books of all kinds, from national bestsellers to regional and local hiking and field guides on everything from agates to waterfalls and natural wonders. Or discover a tome on the mysteries and the weird of the U.P., or a bucket list of adventures to dive into. 
MadGoodies Studio & Gallery features nature-inspired jewelry by Madeline Goodman, plus paintings, photography, fiber art and more from 20 different artisans.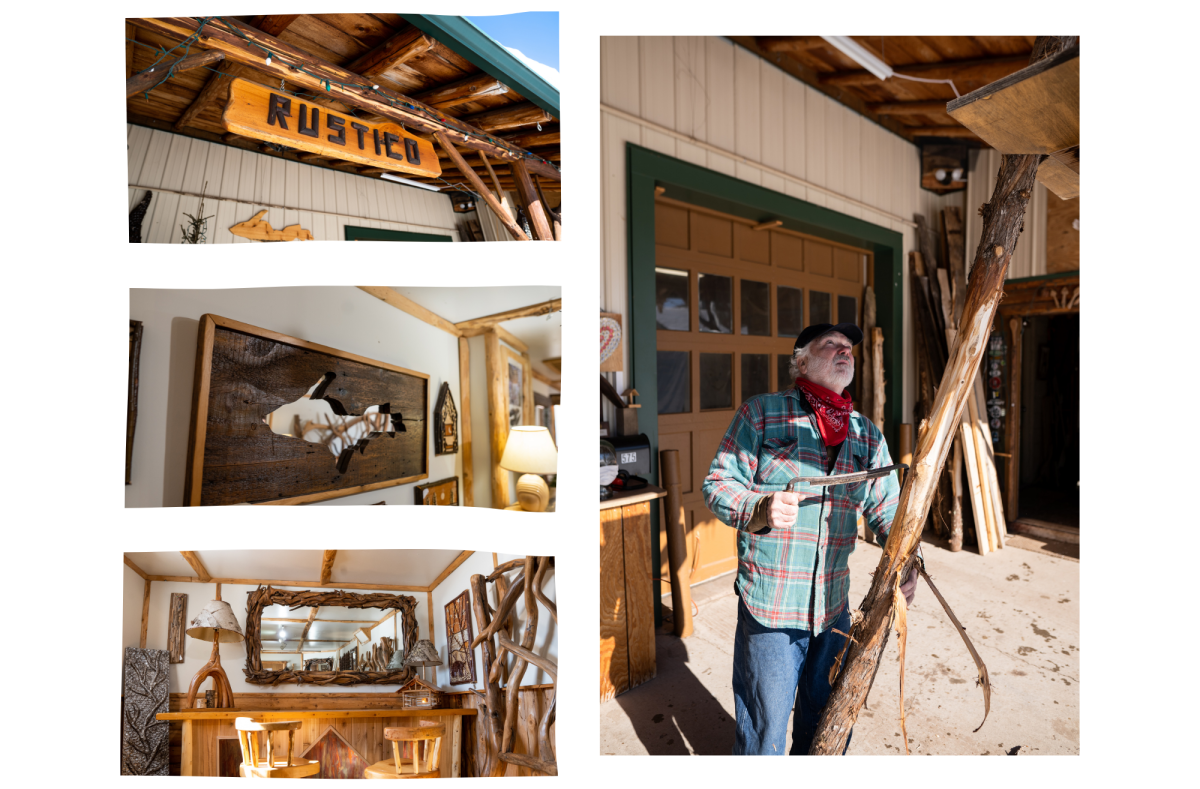 At Rustico, husband and wife duo Stella Larkin and Spec Hillman make stunning rugged furniture and home decor. His handcrafted log beds, barstools and more are both functional and beautiful. Her nested polished driftwood mirrors and found object art bring the beauty of nature indoors.
 
Fresh Caught, Grown, Baked & Made

It doesn't get any fresher or more local than Thill & Son's Fish House. Family-owned for 60 years, third-generation Dan Thill operates the Linda Lee with brother Adam and son, Dylan. Fresh whitefish and trout are pulled from the depths of Lake Superior daily and unloaded onto the dock at Thill's. The smoked whitefish dip is legendary—you'll know why once you catch a whiff of the applewood smoker. Fresh salmon, walleye and perch are also available. Pick up some of Thills' homemade fish sausage, no fillers, just fresh fish smoked with apple, cherry, and hardwoods.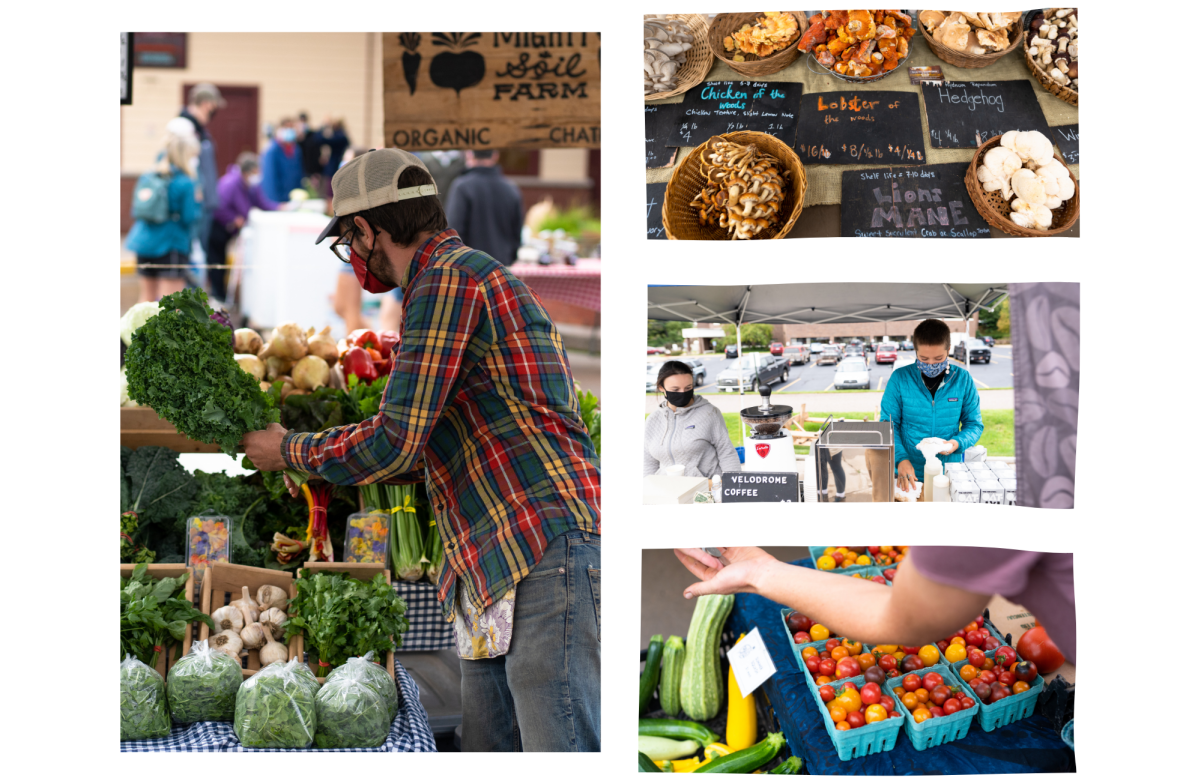 At the Downtown Marquette Farmers Market, you'll discover more local bounty with each season. Spring greens, from Freshwind Farms and plant-starts make the scene early, followed by summer berries in June and sweet corn from Bandeff Farm in July. Look for grain and soy-free eggs from Shady Grove, and cultivated mushrooms from Shiitake Creek Mushroom Farm. Mushroom Joe will have foraged fungi and even serves up mushroom tacos. Fall brings crisp Northern Sky Orchard apples and wool products, soaps and lotions from Heritage Farm. Winter Sky Wool will also be on hand, with beautiful hand-dyed wool for all your winter knitting needs.

Marquette Food Co-op is a bounty of local goodness all year with seasonal veggies, fruit, and mushrooms from more than a dozen farms, locally-raised meats, chicken and duck eggs, honey and maple syrup. Pick up a jar of Rozi's RelSa, a family recipe blend of gourmet peppers in hot or mild for your next barbeque. For a decadent breakfast treat, spread Willis Family Maple Farm maple cream on your toast! 
The co-op also carries Native Sister Soaps, bug butter, and body products made with essential oils, and Wilderness Herbs tinctures and salves to treat everything from cuts and scratches to immune health. Pamper yourself with a natural herbal bath soak from Sage & Spry Wellness and a beeswax candle from Pea Pickle Farm.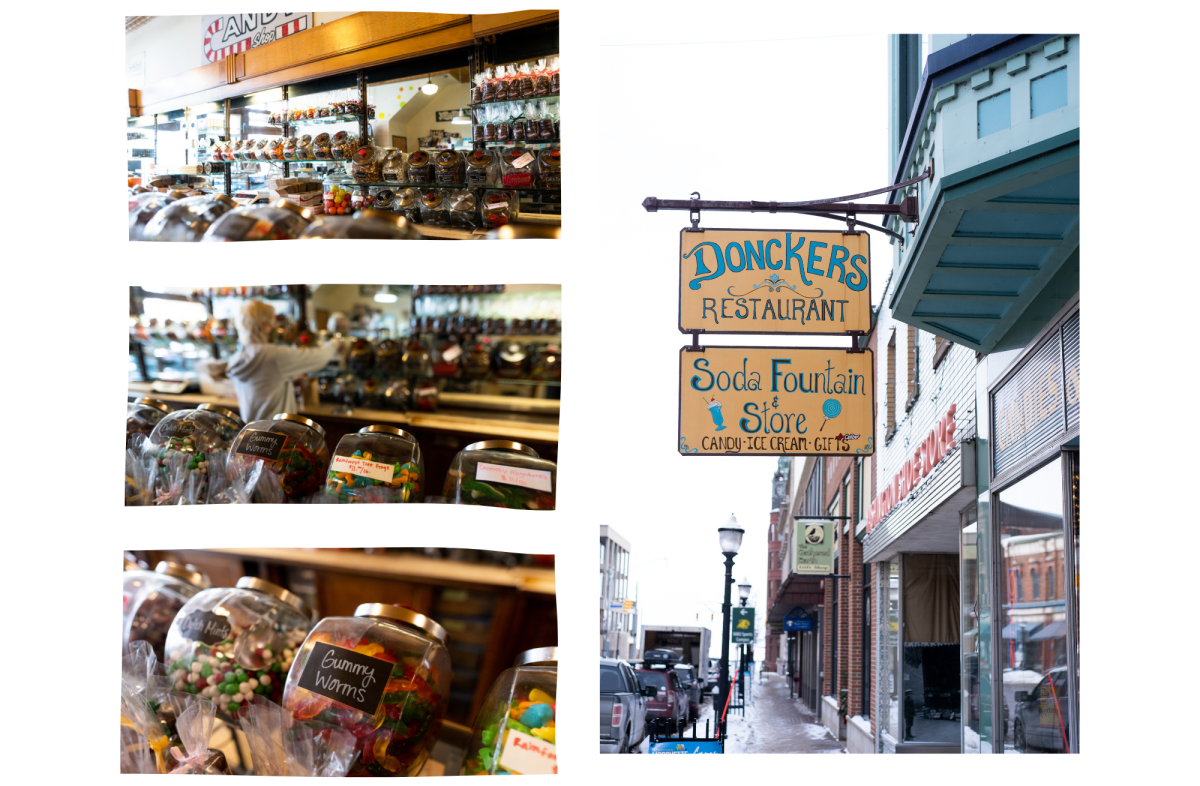 At Donckers you will find that you are literally a kid in a candy store, with rows of jars full of honest-to-chocolate homemade goodness. Pick up a U.P. bar or box of U.P. candy rocks, or a signature sampler to take home. Then head down the street to discover more hand-dipped goodness at Towners Chocolaterie, from bonbons and croissants to macarons—the cherry-on-top of your local smorgasbord!