Bigger, bolder, more spectacular, that's what those who live and play here say about the Fresh Coast. What makes Marquette, MI so #reMARQable? We're here to tell you!

BIG WATER
When the world's largest freshwater lake is your backyard, that makes for some pretty #reMARQable views. Standing on the shores of Lake Superior is like looking out over a vast inland sea, with its crashing waves, tides, and sea monster lore. "Gichi-gami" as the Anishinaabeg call her, has long inspired artists, poets and songwriters, and will captivate you with her many moods. Known for her deep, cold, clear waters, she is a dominating force in these parts, commanding respect and awe.

EASY ACCESS TRAILS
While Marquette is a bit off the beaten path, once you arrive, you won't have to go far to access amazing hiking and biking. Our trails start right out your front door, from the Multi-use Path, encompassing 17 miles of paved trails that take in iconic sights like the historic Ore Dock, Presque Isle Park, and Harbor Lighthouse, to the Noquemanon Trail Network, with over 75 miles of some of the Midwest's best singletrack, with everything from flowy berms to steep rollers and technical drops.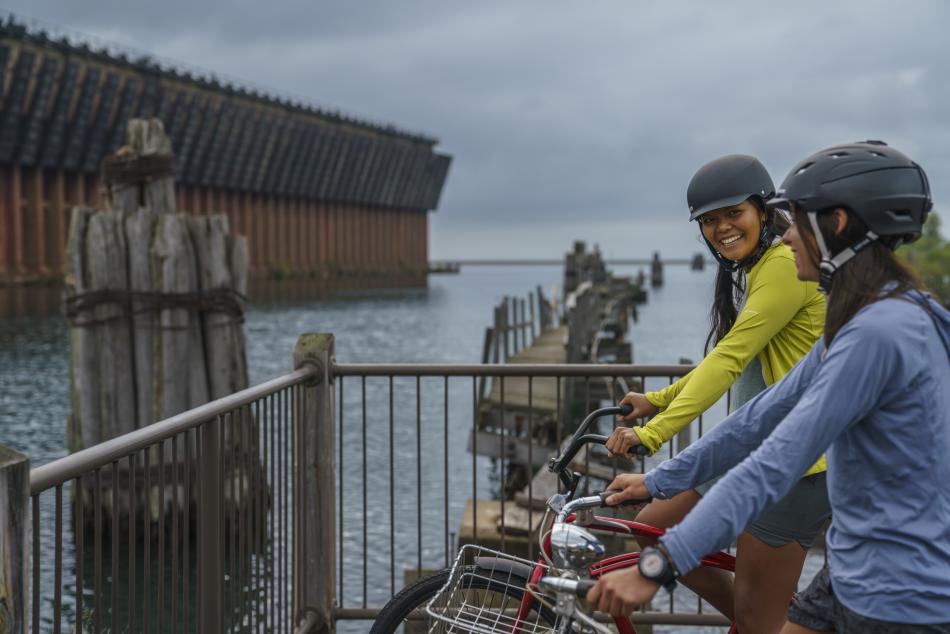 PEDESTRIAN & BIKE-FRIENDLY
Downtown Marquette is full of quaint shops, galleries, restaurants, and breweries—all within a hop, skip, and jump from each other, making exploring easy. Ditch your car and spend the day pedaling or strolling—exploring our historic downtown, discovering all the Queen City has to offer.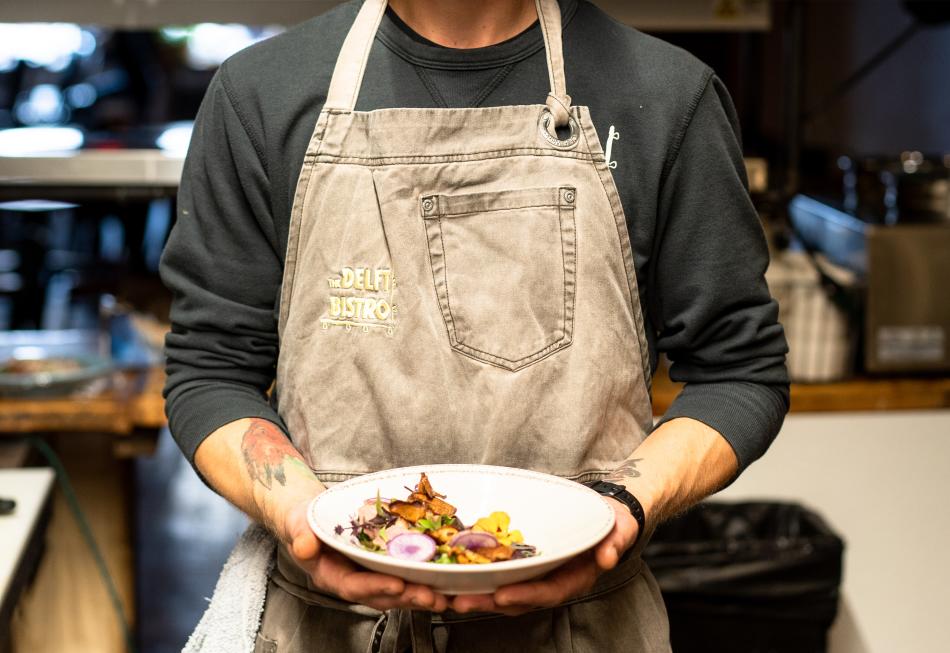 CULINARY DELIGHTS
As the U.P.'s largest city, Marquette is a melting pot of cuisines, with a hip food & beverage scene that offers some #reMARQable flavors you might be surprised to find. From fresh, lake-caught Whitefish and Farm-to-Table offerings, hearty local fare like steak and rutabaga pasties and homemade Cudighi, to German-inspired schnitzels and spaetzles and Cajun and Creolé dishes that will make you think you've been transported to the Big Easy, refueling in Marquette is an adventure in itself. And the beer. Oh, did we mention the beer? Our beer deserves an entry all its own.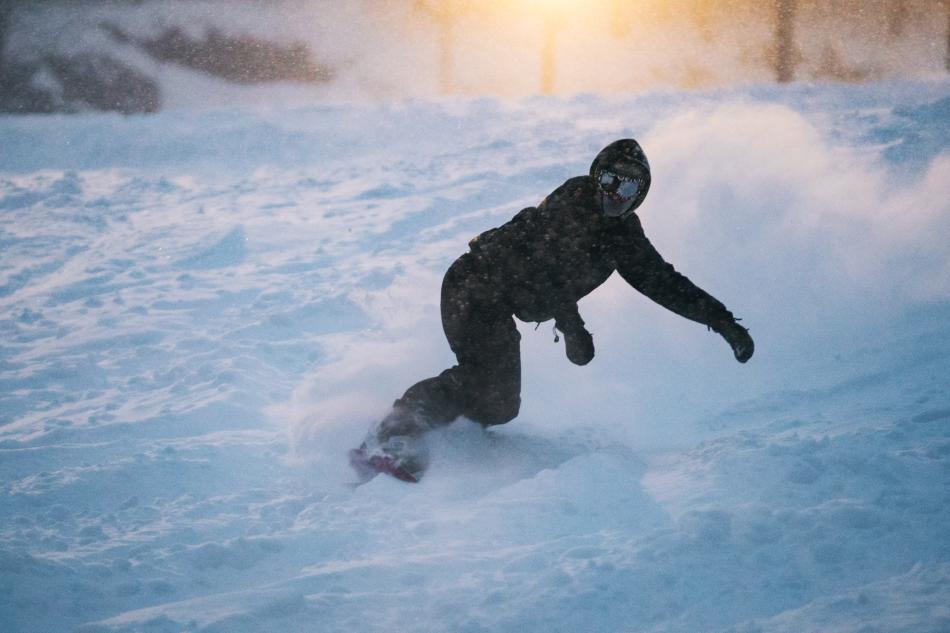 DEEP POWDER
Marquette County gets a #reMARQable amount of snow—averaging nearly 150 inches a year! That's a whopping 12 feet—making us the third snowiest location in the contiguous U.S. We don't hide from winter here, we embrace it, with plenty of outdoor adventures to dig into. Hit the slopes at Marquette Mountain on a board or a pair of skis, kick up some fresh powder riding the trails on a fat tire bike, or climb giant icicles and rappel down an ice flow! Come experience winter our way—it will be one you won't soon forget!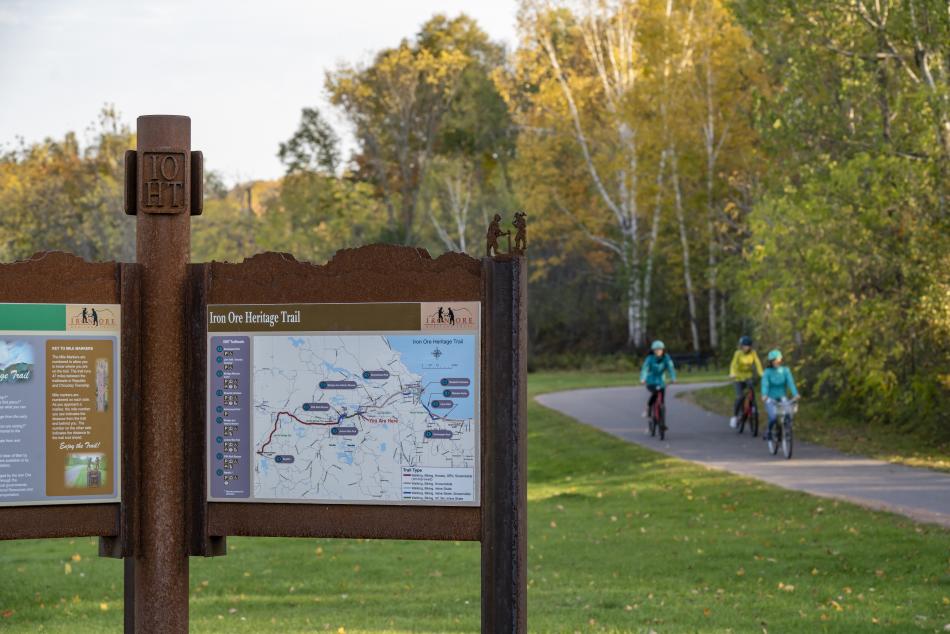 RICH HISTORY
Discover our storied past, from our native people—the Anishinaabeg—to our Iron Ore legacy at the Marquette Regional History Center and the Michigan Iron Ore Museum. Dive deep into our maritime triumphs and disasters at the Marquette Maritime Museum. Learn about the pioneers of winter sports at the U.S. National Ski and Snowboard Hall of Fame in nearby Ishpeming, the birthplace of organized skiing in America.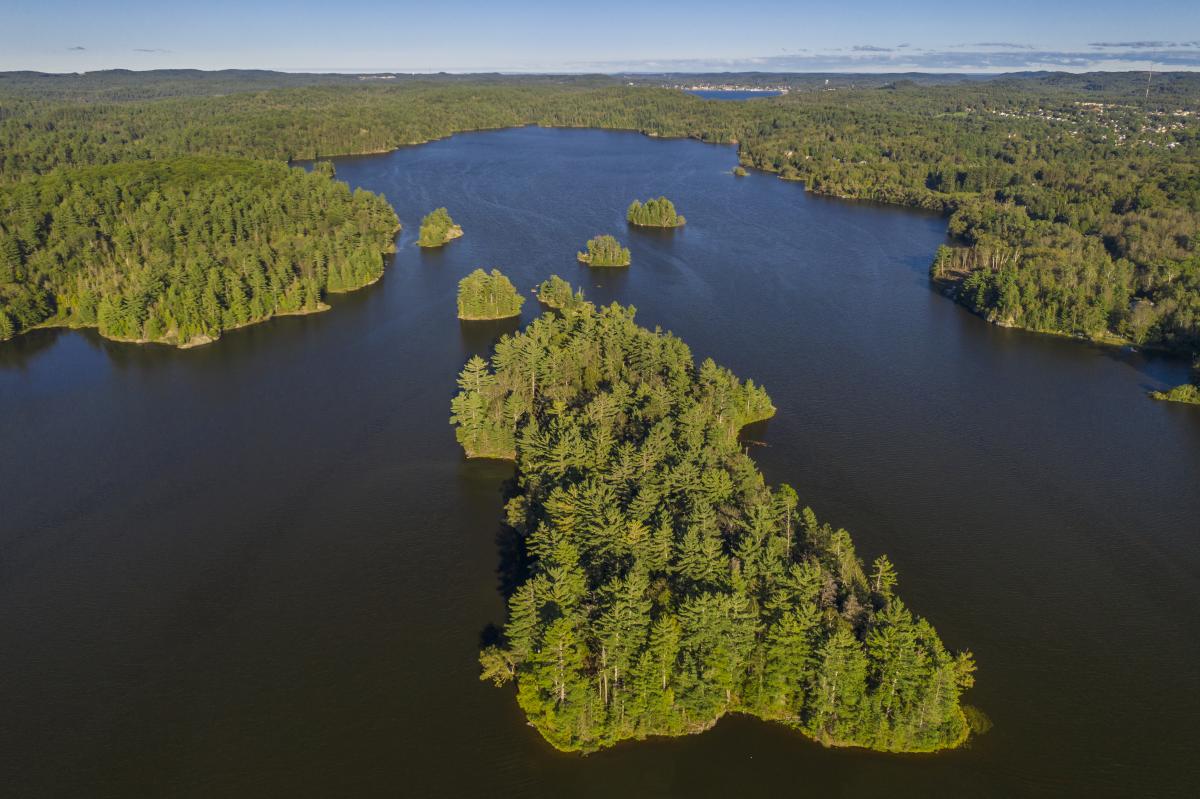 NATURAL BEAUTY
From the expansive vistas of Lake Superior to the tranquility of our cool woodland forests, you don't have to look far to take in some of the most #reMARQable scenery around. Babbling brooks, stunning waterfalls, secluded coves and sandy beaches are just a few of the natural wonders that abound. And our fall foliage can't be beat.
→ Discover More Natural Beauty

ARTS & CULTURE
Downtown galleries chock full of local artisan wares, and colorful public murals mean there's plenty of art to discover here. Shop for hand-crafted jewelry inspired by local scenes, wrap yourself in a warm alpaca scarf made with handspun yarn, or bring the beauty of the Northwoods indoors with a piece of rustic furniture or a painting of your favorite scenic vista.

ENDLESS ADVENTURES
With 83 miles of shoreline, 150 streams, more than 300 lakes, and nearly 350 miles of trails, you will never run out of places and ways to explore. Whether you want to paddle, hike, bike, or shred down a mountain, you can enjoy a #reMARQable experience any time of year.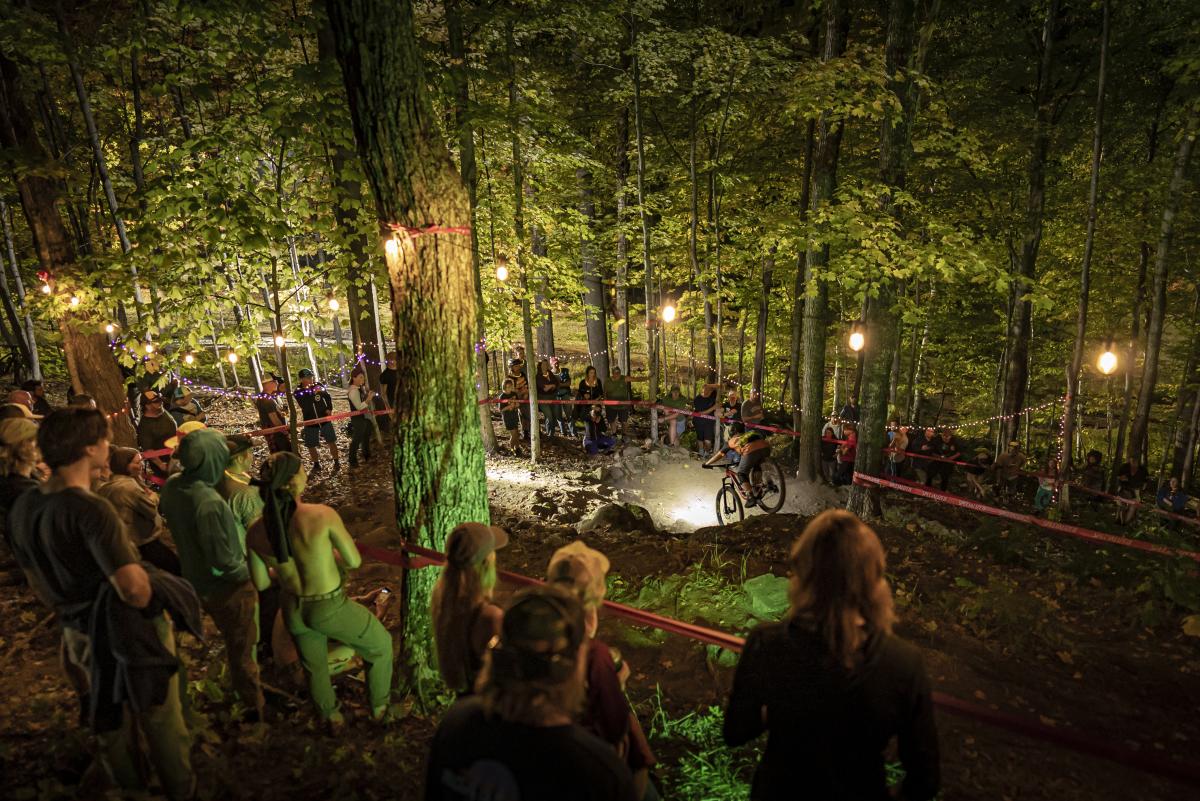 FESTIVALS & EVENTS
No matter the season, we've got a reason to celebrate. With #reMARQable events all year round, from summer's art and music festivals to fall's beer, bikes, and films, winter's Polar Roll, ski marathons, and dog sled race, to spring's culinary—and sudsy—delights, you'll never be bored here.
→ Find Top Summer Festivals & Events
We're proud of our beautiful landscapes, pristine shorelines, and lush forests. We live UP here because we enjoy these natural environments, and know you visit because you do too. Follow these 7 principles to keep our natural spaces as special as you found them.